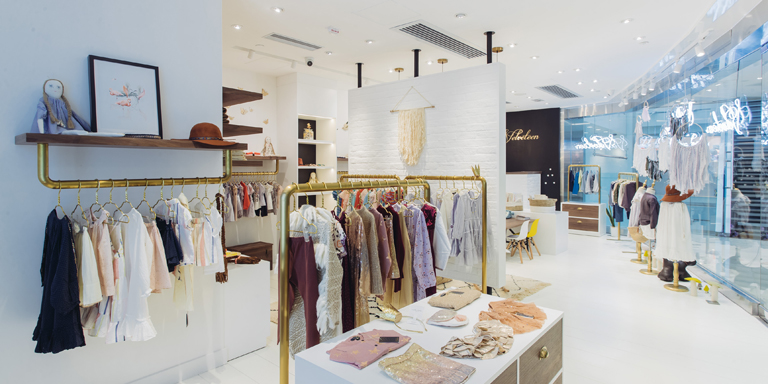 https://hkmb.hktdc.com/en/1X0AFC6U
Children's Wear Creator Sets up at Home Base
Having earned its spurs in overseas markets, Velveteen spearheads a China push by opening an outlet in its home city – Hong Kong.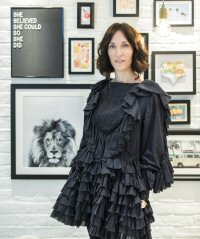 Many small and medium-sized enterprises established in Hong Kong test the local market first before going global. With luxury children's wear brand Velveteen, it was the other way around.

Now with a huge international following including a celebrity A-list, Velveteen has returned home to its roots, opening the brand's first global concept store in Hong Kong.

Opened in February 2018 in upmarket shopping destination Lee Gardens, Causeway Bay, Velveteen's physical store will spearhead the brand's push into Asian markets, starting with China. "This will be the first of many stores in China – it's how Chinese mainland shoppers are discovering us," said Laura Egloff, Velveteen founder.

With a background in women's fashion, Ms Egloff established Velveteen to feed her creative side. "With children's wear you can do more without having to follow trends," she explained.

Her idea was to fill a niche with "affordable luxury" for the junior market, designing everything from the garments themselves to the fabrics – manufactured especially for them by boutique textile mills in India, Peru, the mainland and France.
Carving a Niche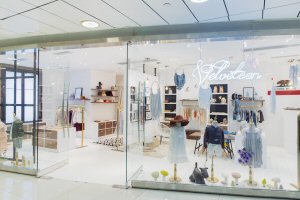 "We're not competing against the likes of Gucci, Chloe or Chanel but carving our own niche in the market by creating unique, independent affordable luxury," said Ms Egloff, who was originally from California. She and her husband Markus Peter Egloff, Head of UBS Asset Management Hong Kong, have lived in Hong Kong since 2006.

The business officially launched in Hong Kong in April 2013 and showed its first collection in August that year at the high-end children's fashion show, Playtime New York. It carries two lines: infants (three months to 24 months); boys and girls (three years to 14 years).

"We'd always planned to be a global fashion brand, targeting key fashion cities New York, London, Tokyo and Seoul first," Ms Egloff said. "We thought we needed to be successful against the top competitors in those markets before bringing the brand home."

The first stores to carry Velveteen collections in those cities were "independent boutiques that are taste leaders in their curation of new brands", Ms Egloff said. "After the first wave of independent windows, we're seeing the second wave of key global opportunities, and it's exciting to be there as a Hong Kong brand."
Celebrity Following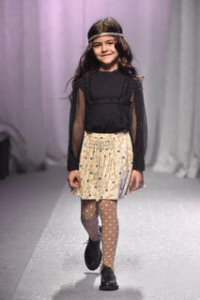 She recalled the day when Beyoncé tagged the brand – showing her fashion-forward daughter, Blue Ivy, wearing one of Velveteen's dresses. The brand's A-list customers now also include Nicole Kidman, Jessica Alba, Ashlee Simpson and Diana Ross.

"We managed to do that without actively trying," Ms Egloff said of the brand's celebrity following. She now knows that "to get the attention of celebrity moms, the first thing is to produce something that is recognisable, has a unique DNA (in Velveteen's case, our signature fabrics) and is of high quality."

It also goes back to brand exposure, Ms Egloff added. "We've been in every shop window in Los Angeles – often times that's where celebrities and their stylists will shop."
Exponential Growth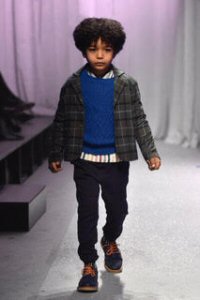 The brand's growth has been exponential, up 100% annually in Korea and Japan, and more than 60% in United States markets, which represent 60-65% of Velveteen's global sales.

Hong Kong remains the company's head office – venue for designing the garments and fabrics, managing global sales and handling the logistics. "Everything we sell is shipped into and out of Hong Kong," Ms Egloff said.

Despite having strong online sales and a proven network of retail partners, Ms Egloff saw the benefit of opening an own-brand physical store.

"Some people argue about the profitability, and ease and convenience around e-commerce, and we do have a strong e-commerce site," she said. "But a lot goes into getting the attention of shoppers online, and there's often a high return rate, with the associated financial and environmental cost of shipping. For me creatively, I want to fully create the universe of the brand. That's what the concept store gives us."

Additional product offerings in the pipeline require the touch points of a physical presence – for example, a planned recycled line. "People can bring used garments back to the store for resale, which saves items going to landfill," Ms Egloff said. For environmental reasons, she added, it's "time we all went back to hand-me-downs".
Home to Hong Kong
The debut store was "always going to be in Hong Kong", she added.

"We're aware of what an amazing city it is, and not just because we live here," she said. "Shoppers in Hong Kong are brand-aware, quality-aware and fashion-forward. To me, it's a critical gateway market. Tourists from around the world come to shop in Hong Kong, and this is one of our key business drivers."

The store is already out-performing initial forecasts, and a second shop in Hong Kong is planned for May or June 2019. There will be "many" to follow on the mainland.

"We are also looking at opening stores in the US and European Union as well, but the retail focus is going to be grounded in Asia," Ms Egloff said.
Related Link
Velveteen
Garments, Textiles & Accessories