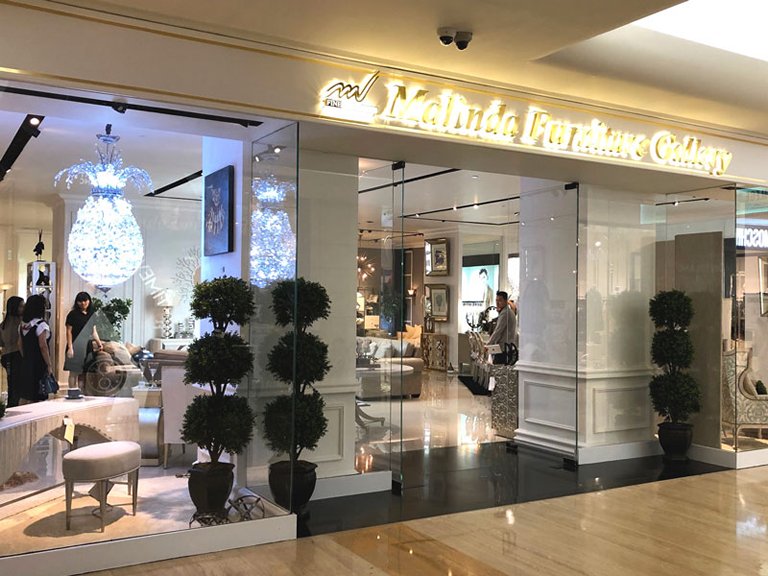 https://hkmb.hktdc.com/en/1X0AFB30
Accessing the ASEAN Consumer Market: Houseware and Small Home Appliances (Distribution Channels 1)
In major ASEAN cities, such as Kuala Lumpur, Jakarta and Bangkok, the distribution channels for housewares and small home appliances are very diverse. Apart from the traditional ones, there are new retail channels which offer opportunities for lesser-known brands and designers. Hong Kong exporters should choose the right channels which best match their product positioning.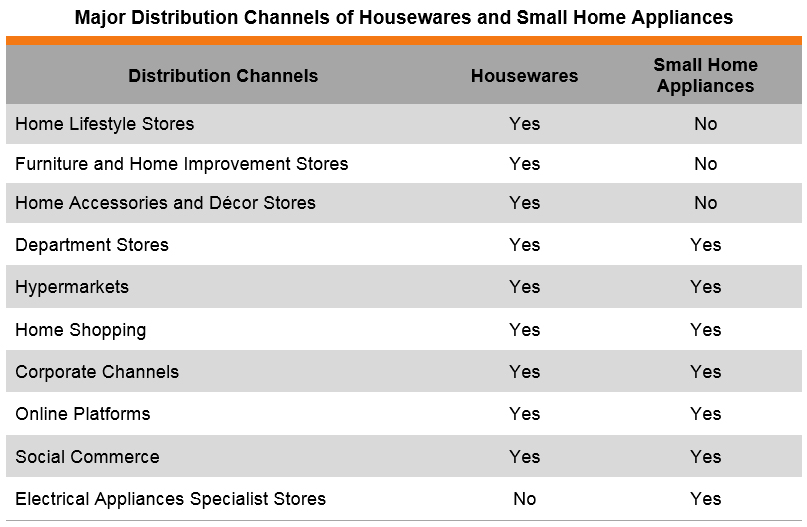 Home Lifestyle Stores
The retail scene has been shaped by powerful forces of e-commerce and fast-changing consumer expectations. Nowadays, urban consumers in key ASEAN cities are increasingly enjoying the shopping experience, rather than the simple transaction of a purchase. Lifestyle offerings have proven successful in bringing consumers to the door. By paying close attention to what consumers want and anticipating future trends, a dynamic retail landscape in major cities of ASEAN is emerging.
Home and lifestyle stores offer carefully curated selections of products catering to various hobbies and interests, including housewares, crockery, utensils, art, craftwork, garden, food and cooking, as well as home accessories and décor items including lighting, fragrance, candle holders, lanterns, vase and bowls, rugs, wall art, cushions, curtains and blinds, from international and local designers. Such stores often organise in-store events, including exhibitions and pop-up boutiques from various designers and artisans. With artistic interior design, enchanting merchandise display and attentive salespeople, a home lifestyle store aims to develop an ambiance that is peaceful and without the high-pressure sales, giving a relaxing and fulfilling shopping experience.
Major Home Lifestyle Stores in ASEAN
Indonesia
Malinda Furniture Gallery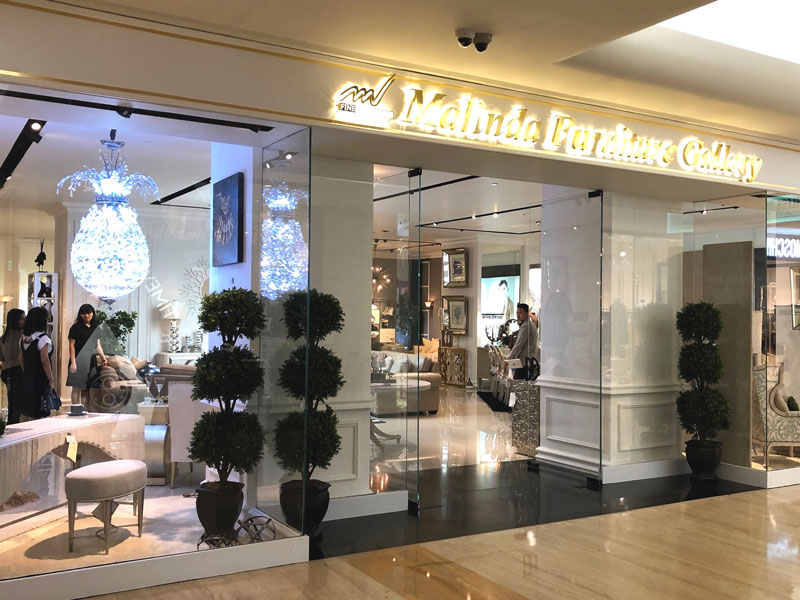 The gallery showcases furniture and lighting brands, such as Flexsteel, Caracole, Bernhardt, Hooker Furniture, and Michael Amini, in a range of styles and product categories, including bedroom, dining room, living room, home office and home entertainment. It offers 30 brands from the US.
The company does not just focus on retail customers but also sells to corporate clients, such as hotels, apartments, malls, and office buildings. Currently, Malinda has six showrooms located at the Jakarta Design Center, a standalone showroom in the Slipi neighbourhood of Jakarta, and warehouse area in Balaraja Tangerang. It also has an all-in-one showroom, the Malinda Design Center, located in the South Jakarta business district.
KLOTS Home Furnishing
KLOTS has a vision to inspire homeowners to build their own personal style home through its selection of hand-picked home accessories, furniture, and lighting. In order to let customers express themselves by choosing home products that give character to the living space and enhance every corner of their house with personal touches, the store constantly sources new home accessories from across the world, including vases, jars, bowls, trays, plates, wall décor, mirrors, candle holders, and exclusive ornaments.
2madison
2madison is a combination of a lifestyle store, café and gallery, where visitors can enjoy food and beverages and shop unique furniture with variety of designs. Apart from the lifestyle store, the company also has an art gallery and an online shop 2madison.com. The company has a vision to invite the young Indonesian artists to collaborate and market their work in Indonesia and worldwide.
Malaysia
Lifeshop Atelier
Lifeshop Atelier is a lifestyle brand that focuses on cause-related products that are sourced from around the world. Providing a unique shopping experience, Lifeshop Atelier offers garden, home, art, interior, and apparel products that feature fine craftsmanship and unique designs.
DJ&CO Lifestyle
With its showroom in Kuala Lumpur, DJ&CO offers an exclusive collection of curated items from independent brands and international designers.
Thailand
Jaspal Home
With branches located at Central Embassy, Siam Paragon, and The Emporium, Jaspal Home is a sub-brand of the Jaspal Group. The parent company has a nationwide distribution network of 350 outlets, and a brand presence in the retail and hospitality sector in more than 15 countries. Jaspal Home's focus remains on bed linen and bedding accessories, which are mainly produced by the company's own manufacturing plant, but it also sources art and décor items, such as bathroom sets, spa décor, table sets, tableware, cutlery and placemats, from various designers and manufacturers to complete its offering.
ROOM Concept/Room Factory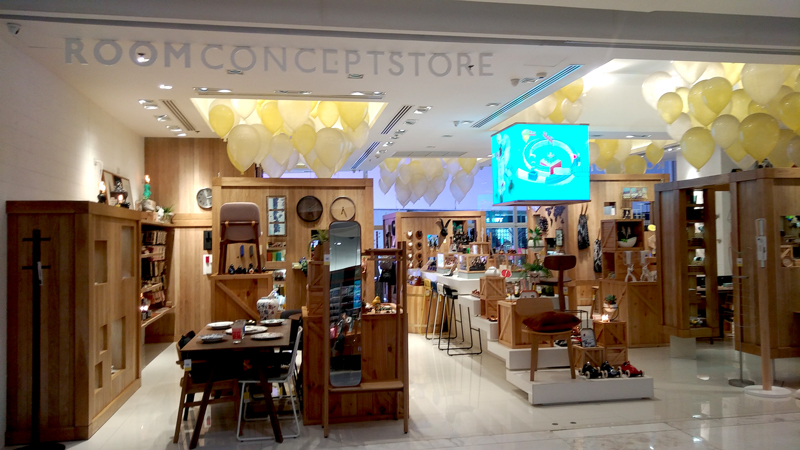 ROOM Concept Stores, located in Siam Discovery, EmQuartier, and Home Factory in Central Embassy curate ranges of furniture, housewares and designer items. Product collections consist of both international and Thai labels with a wide selection of furniture, décor and fashion items.
The Selected
The Selected is a lifestyle multi-brand concept store which curates a selection of design and lifestyle products. The store features over 160 imported and 70 local brands, displayed over different zones with specific themes, showcasing stylish home décor, from imported Serax kitchenware to Tom Dixon brassware.
Opportunities Presented by Home Lifestyle Stores
Home lifestyle stores are constantly seeking new and exciting products to add to their portfolio of homewares and gifts items. They sell a curated selection of home products and accessories that suggest a certain lifestyle or theme. Typically, these products are from different brands and designers, and target a specific audience. There is a focus on experience through store design, the intermingling of products and additional elements, such as events or accompanying services. To create a personal and memorable customer experience, some home lifestyle stores regularly organise exhibitions, events, or workshops, where artisans and designers can share design techniques with customers on a range of topics, such as scented candles, porcelain mugs, wall decorations, and urban gardening, which create a strong connection with the patron.
Home lifestyle stores welcome collaborations with emerging brands and new-face designers just as much as established names. However, they are not interested in generic products that can easily be found in a regular store. When approaching these stores, Hong Kong brands or designers are advised to offer:
limited editions or rare pieces specially designed for the store
appealing stories and histories behind the goods
an extra cultural element
products and designs that resonate with the store's theme and its customers' lifestyle
For emerging designers, home lifestyle stores offer a good entry point of tapping into the ASEAN market, and a great opportunity to gain the exposure they need to build their brands. Collaborations with home lifestyle stores create a connection between the designer, the retailer and the customers. Designers could also build relationships with customers who provide immediate feedback on the designs.
Furniture and Home Improvement Stores
Although furniture dominates, these stores also sell many types of household goods, ranging from kitchenware and bathroom accessories, to tableware and interior décor accessories (rugs, pillows, curtains, wall art, vases, candleholders) that contribute to a dream home.
Major Furniture and Home Improvement Stores in ASEAN
Indonesia
Informa Furnishings
Informa is a member of Kawan Lama Retail Group, which owns a number of retail chains.[1] The company focuses on well-designed and durable furniture at affordable prices. Through its extensive store network, Informa offers more than 35,000 products with an array of collections for home, office, and commercial spaces. It offers free interior consultancy, delivery and installation to members. In order to fulfil customer's diversified needs, Informa continually adds new brands and products into its collections, including foreign brands from Belgium, Denmark, France, Italy and Asian countries.
Vinoti Living
The company was established in 1999 focusing on residential retail furnishings and has grown to 20 stores across Indonesia in locations such as Jakarta, Bali, Bandung, Surabaya and Medan. Vinoti Living has recently expanded into the hospitality industry to provide furnishings for hotels and villas. While the store offers a wide range of standard furniture products, it also produces custom furniture based on clients' needs.
BIKA
Established in 1975, BIKA is one of Indonesia's leading furniture makers. It provides furnishings, lighting, accessories, and ornaments for both residential and commercial projects in Indonesia and abroad. With showrooms in Kemang and Plaza Indonesia, BIKA provides complete curated selections of furnishings, lighting, rugs and accessories. BIKA's brand portfolio includes Bika Furniture, Baker Furniture, Saint-Louis, Dimensione Chi Wing Lo, Puiforcat, Lasvit, Bernardaud and Ralph Lauren Home.
Malaysia
IKEA
The Scandinavian chain selling ready-to-assemble furniture and housewares, in a warehouse-like space, IKEA currently has presence in Thailand, Malaysia, Singapore and Indonesia, serving 12 retail stores in the region.
LAURA Ashley Home Furnishings
Managed by the Metrojaya Group in Malaysia, this UK-based line of household furniture and home furnishings offers home items like beds, bed linen, cushions, lamps, rugs, sofas, chairs and wallpaper. Laura Ashley Malaysia has outlets in One Utama, Mid Valley Megamall and Danga City Mall.
Living Quarters
Part of Metrojaya, the store stocks a wide range of functional and decorative products for the living room, bedroom, dining room, kitchen and bathroom. It carries branded items, like Simply Natural, Tefal, Zebra, and Maxim. Living Quarters also offers a wide selection of gifts and home decoration ideas, as well as special promotions during festive periods, whether for Christmas, Hari Raya Idilfitri or the Chinese New Year.
Thailand
HomePro
HomePro is a retail business for all home needs. The store has a wide range of over 20,000 home products, including home improvement tools, materials, hardware, electrical items, appliances, ceramic tiles and decorative items. HomePro also offers product installation services, as well as advice from its in-house interior design team. Launched in Thailand in 1995, HomePro currently has more than 70 branches in its home country, and about a dozen stores In Malaysia. The company has plans for rapid expansion into the ASEAN region.
Arkitektura
Founded in 2002, Arkitektura operates in the high-end home decoration segment. The luxury furniture and home decoration store works with famous designer brands to elevate home space to the next level. Its product portfolio includes kitchen and furniture, bathroom, bedding, lighting, as well as home appliances. The company selects international brands which best fit the classic and contemporary design suitable for Thailand, including Flexform and Arclinea from Italy, Caracole from the US, Neptune Homes from Australia, and Boach from Germany.
Index Living Mall
The company is a Thailand-based furniture retailer owned by Index. With a concept of a "special mall" entirely devoted to displaying and selling furniture, the company opened its first branch in 2002 at Future Park Rangsit in suburban Bangkok. As of 2017, the company has 31 branches throughout Thailand, and six outlets in Indonesia. It also has franchised stores in Malaysia, Thailand, and Vietnam.
Opportunities Presented by Furniture and Home Improvement Stores
Traditional home improvement and furniture stores find it harder to satisfy the sophisticated, modern and discerning taste of consumers. Some forward-looking stores offer capsule collections in addition to regular furniture. Those capsule collections are exclusive to the store and not available for commercial sale. The range may include lamps, candle holders, mug designs, crockery, cushions and vases.
These retailers may invite established and emerging designers on a revolving basis, creating numerous immersive experiences that keep customers coming back. In so doing, they offer consumers much more than products, they offer a curatorship that reflects consumers' tastes and interests.
Sometimes designers may find it difficult to be noticed by these large retailers. Suppliers or designers have to present their concepts clearly to allow retailers to see the value in collaborations or commissions. Before approaching retailers, suppliers or designers need to identify what the retailer is looking to purchase for upcoming seasons or what items their customers have been asking for that they are not currently carrying.
Suppliers or designers can make use of social media to catch the attention of their target retailers. Providing links to the product pages on Instagram or Facebook is much quicker and easier than trying to cold call them for a sales pitch.
Home Accessories and Décor Stores
Unlike furniture stores, home accessories and décor stores focus more on smaller home items rather than big furniture and fixtures. Bringing in unique home accessories or houseware items can instantly make a house feel like home. Home accessories and décor stores give customers easy home decorating ideas to bring character to a living space.
Notable Examples of Home Accessories and Décor Stores in ASEAN
Indonesia
Homeware Depo Shops
The store positions itself as the authentic lifestyle of vintage Parisian taste, featuring a wide range of flatware, glasses, utensils, table sets, vases and openers made of porcelain, wood, polycarbonate, and glass. Apart from retailing, it also supplies to restaurants, cafes, hotels and spa operators.
Toko Emporium
The shop provides stylish homewares, art works and gifts items.
Malaysia
Spotlight
Spotlight is a leading Australian homeware retailer offering home decor, fabrics and tableware, as well as craftworks and hobbies products – including scrapbooking, painting, jewellery making, crafting and knitting. The store also provides advice on home furnishings and decoration.
H&M Home
H&M Home provides modern, inspiring and diverse home décor. The store aims to help interior lovers across the world to update or decorate their homes with quality products that offer value for money. Customers may also purchase home décor products via the company's website.
KAISON
KAISON is a Malaysian decoration and gift retailing brand that designs and sells affordable home goods, home décor, party décor, and gifts. Founded in 2008, the brand's mission is "To Make Good Design Affordable to As Many People As Possible". The retailer has outlets across Malaysia, in both large and small shopping malls, such as Setapak Central, Sunway Putra Mall, and MyTOWN Shopping Centre. The store inspires visitors with plenty of ideas for birthday and wedding gifts, last-minute anniversary gifts, or simply redecorate a room with new rugs or cushions.
Thailand
Habitat
Habitat Thailand opened its flagship store under the management of local partner, SB Furniture, in 2016. The store, taking up 1,400 sqm. in the Siam Discovery shopping mall, is the fourth in Bangkok, and the first stand-alone store. The others are stores-in-stores within larger SB stores: a 1,400 sqm. space at Crystal Design Center, a 1,300 sqm. site in Bangna and a 840 sqm. space at The Crystal SB Ratchapruek. The company is famous for its European-designed products.
Olivia Living
Olivia Living offers stylish, contemporary home furnishing and décor items. It represents several home furnishing brands from the US, Italy and Asia. The store offers all categories of home furnishing products, including furniture, lighting, wall décor, and accessories.
Opportunities Presented by Home Accessories and Décor Stores
Home accessories and décor items go beyond mere functionality, they are often used for decorative value and some may not have practical function. Consumers tend to change these items more frequently than regular furniture. Instead of waiting for new seasonal collections, consumers want a continuous cycle of trend-led goods all year round. In order to satisfy the growing consumer desire for speed and novelty, home accessories and décor stores constantly update their inventory with new arrivals. These stores are active to work with different designers to provide customers with a vast array of styles and designs.
Although these stores prefer working with well-known designers who can draw instant consumer traffic, they are also seeking new designers who can create something different and make a statement, for instance, home decoration items made from unconventional materials or with strong colours and new designs.
---
[1] Kawan Lama Retail Group has over 300 stores in 31 provinces in Indonesia, providing various home improvement, lifestyle, furnishings, toys, also business and stationery needs through well-known brands including ACE, Informa, Chatime, Toys Kingdom, Office 1 Superstore, Bike Colony, Pendopo, and more.
Please click here to purchase the full research report.
Electronics & Electrical Appliances
Household Products
Furniture & Furnishings
Indonesia
Malaysia
Thailand
Southeast Asia
ASEAN