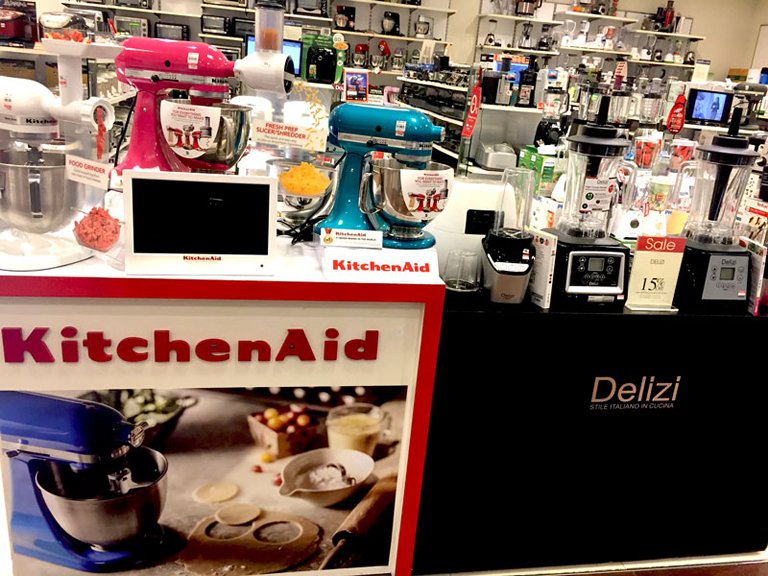 https://hkmb.hktdc.com/en/1X0AFB21
Accessing the ASEAN Consumer Market: Houseware and Small Home Appliances (Recent Developments and Trends)
Urban Lifestyles Drive Demand for Modern Household Products
Urbanisation in many ASEAN markets continues to bring about changes in lifestyle and spending patterns. In ASEAN economies, the number of people living in cities with more than 200,000 inhabitants is set to grow by more than 90 million between 2012 and 2030.[1] Apart from trading up housewares items, the increasingly affluent urban households in the cities of major ASEAN markets, like Malaysia, Thailand and Indonesia, have begun to appreciate home appliances that combines craftsmanship, innovation, and an aesthetic sensibility, as well as items that are associated with urban lifestyles, such as a capsule coffee machine, a wine aerator, or a compact vacuum cleaner.
In addition, the rising gifting culture in ASEAN across many occasions, whether for a wedding or a house-warming, is expected to drive demand for housewares. On the other hand, the increasing demand for energy efficient appliances and eco-friendly housewares will generate opportunities for Hong Kong exporters in the houseware and small home appliances industry.
Thanks to the strong domestic demand, the economy of the ASEAN region is expected to grow 5.2% in both 2018 and 2019. With growing economic affluence translating into rising purchasing power, more mid-to-high income consumers are looking for modern, high-quality, durable homeware products. In major ASEAN cities, consumers demand a wider choice of products and have started spending more on lifestyle products. In Thailand, the rising number of inbound tourists also fuels the nation's retail sales and domestic consumption. New shopping malls and retail concepts are opening across the country to meet the increasingly sophisticated consumer needs and tastes.
Vying for a share of these considerable growth opportunities, international housewares and home appliances brands are trying to increase their presence in the region by targeting new markets, channels and segments. A broad range of innovative products, such as eco-friendly housewares, plus user-friendly and energy efficient home appliances, are being marketed to further strengthen brand presence and recognition in the market.
ASEAN Houseware and Home Appliances Trends
Nordic Design Inspires Imagination
As major ASEAN cities continue to face complexities and challenges associated with rapid urbanisation, there is a greater desire for a serene and simple life. Minimalist design promotes a lifestyle of less stress and convenience, as well as eco-conscience wellness; all things that urban people today are searching for.
Nordic design is a strongly influential factor in contemporary architecture and interior design in the ASEAN region. Minimalism has influenced the design of furnishings, housewares, and home decoration items, giving interior designers unlimited imagination to create personalised spaces and helping to lead the eco-friendly design movement and application of green concepts.
The iconic looks that have guided Nordic design are white walls, blonde wood, woven quilts, rustic wood furnishings, natural materials, muted colour schemes, and simple minimalist shapes, coupled with the intelligent use of space of light, giving a home warmth, comfort, and understated elegance.
Healthy Living Shapes Household Purchase Decisions
A general rise in per capita incomes and living standards, coupled with easily accessible health and wellness information, have made healthy living a key focus on ASEAN consumers' purchase decisions. Apart from food ingredients, consumers are particularly concerned about food contact articles, such as kitchenware, cookware, and utensils that come in direct contact with food. For instance, they are aware that the coating on certain nonstick pots and pans contains a chemical called polytetrafluoroethylene (PTFE). When heated to very high temperatures, this coating discharges toxic fumes. They are also concerned that plastic household items contain chemicals like bisphenol A (BPA), polyvinyl chloride (PVC) and phthalates that can pose a health hazard.
In addition, there is increasing awareness of water and air quality problems. The rise in demand for water filters and air purifiers in ASEAN were demonstrated by the huge variety of such products showcased in major trade shows in the ASEAN region over the past couple of years.
Blenders and mixers that make vitamin-packed fruit juice and vegetable juice are also increasingly popular. Hot air fryers that promise use of less oil are also well received as people continue to embrace healthy eating habits.
Multi-functional Products Adapt to Smaller Space
With ongoing urbanization, more households are living in apartments in ASEAN. As more people move into these smaller spaces, there has been a surge in demand for space-saving products. As a result, innovative multi-functional home appliances, such as a 4-in-1 steamer, a sink built-in dishwasher, and a hotpot with grill pan, are highly desirable for making better use of home space.
Stackable and nestable crates, containers and foldable furniture also offer the perfect solution for optimum use of space. A wide range of multi-functional products from storage baskets to drawers help modern consumers reduce mess in their living space. For example, a Hong Kong brand, Lexngo, has developed a range of silicone collapsible bowls and cups that target space-conscious Asian consumers. Such products are well received in some key markets in ASEAN.
Growing Demand for Energy Efficient Home Appliances
The rising cost of living has encouraged consumers to opt for energy-efficient products which can help cut their utility bills. To raise ASEAN consumers' awareness of energy efficiency and the environment, the ASEAN-Japan Energy Efficiency Market Transformation with Information Provision Scheme (AJ-EMTIPS) Programme was launched in 2013. It provides a platform for policy makers, suppliers, academics and manufacturers from ASEAN nations to exchange ideas regarding energy efficiency initiatives.
The Malaysian government also stepped up the implementation of the standards and labels for household electrical appliances in order to reduce energy consumption. In Indonesia, the government's decision to increase the electricity tariff plays an important role in discouraging demand for home appliances with low energy efficiency and spurs demand for more energy efficient appliances.
It is expected that more home appliances manufacturers will focus on developing green and energy efficient products. For instance, Panasonic, one of the top home appliances brands in key ASEAN countries, has introduced the eco-friendly air conditioner with the energy-saving technology ECONAVI, which is embedded with high-precision sensor technology that achieve energy-savings.
Mass Customisation Adds Personality to Products
Younger urban consumers in ASEAN cities have begun to favour exclusive labels with limited production quantities. They desire products that meet their exact needs and are willing to pay for it. This shift towards personalisation increases the demand for bespoke custom-made items. In order to meet the changing needs of younger urban generations, brands and manufacturers of housewares and small home appliances have geared up investment in flexible manufacturing systems, as well as research and development (R&D) to find ways to combine the personalisation of custom-made products with the lower unit cost associated with mass production. Brands are also considering launching sets of housewares in similar designs and colours. Consumers can choose the colour or material they like for certain items and enjoy the aesthetics of their matching housewares set as part of home décor.
Haute Couture for the Home
Fashion and home décor are inextricably linked and have always influenced each other, but they have never been this close. More and more fashion designers are translating their vision into homeware lines and trying to incorporate furniture and décor items into their collections. There are also collaborations between established homeware brands and prominent fashion designers, who have realised that consumers are hungry for a complete lifestyle experience.
With homeware and furniture companies providing the infrastructure and expertise, partnerships, such as those between Diesel and Moroso, have proven to be mutually beneficial. Collaborations allow a homeware company to bring the designer's sense of style to their home products and help the fashion designer grab a slice of the highly profitable luxury home pie. These partnerships almost always create a huge hype for both parties.
The success of fashion and homeware collaboration relates to the fact that consumers seek the same level of quality when choosing clothes and purchases for their home. It is expected that more designers will move into interiors, especially gifting and home décor, as these categories are simpler to execute than furniture.
Key Players in Major ASEAN Markets
Many world-renowned international housewares brands are competing in the ASEAN market. Examples include Lenox, Libbey, Lifetime Brands, Pfaltzgraff, Mikasa, Guy Degrenne, Noritake, Oneida, Zrike, Denby Villeroy & Boch, WMF, World Kitchen, CorningWare, Corelle, Waterford, Wedgwood, and Royal Doulton.
However, many more houseware items are from private labels or lesser-known brands. It appears that when it comes to housewares purchase, design of products, quality assurance, and sales channels are equal, if not more important drivers, than branding. Smaller or emerging brands can also be competitive in the ASEAN market if they can capture real insights into the customer, translate these insights into advantaged product concepts and features, and then deliver the right value mix to well-defined target customers through the right distribution channels.
Unlike housewares products, consumer brand preference plays an important role in the process of selecting and purchasing home appliances. Premium brands with a strong market presence and brand recognition dominate the market, they include Panasonic, Samsung, Mitsubishi, Hitachi, Whirlpool, Dyson, LG, Electrolux, Sharp, Philips, Sanyo, Bosch & Siemens, Haier, Midea and KitchenAid. These brands have developed a regional marketing strategy that gives them an upper hand over non-brands in ASEAN markets.
E-commerce and the ubiquity of social media in the region are in favour of smaller or emerging brands that aim to gain access to ASEAN consumers, especially the millennial generation, through new channels. (For more details, please refer to the upcoming article "Accessing the ASEAN Consumer Market: Houseware and Small Home Appliances (Marketing)")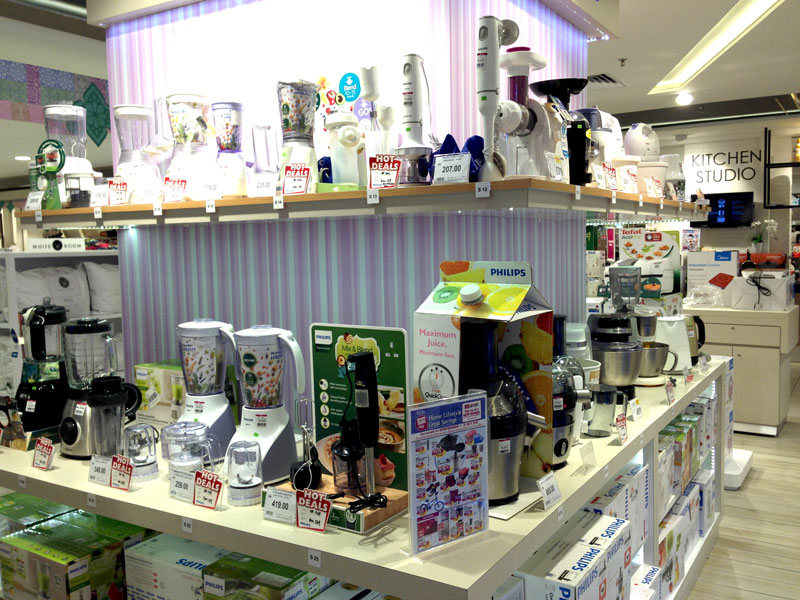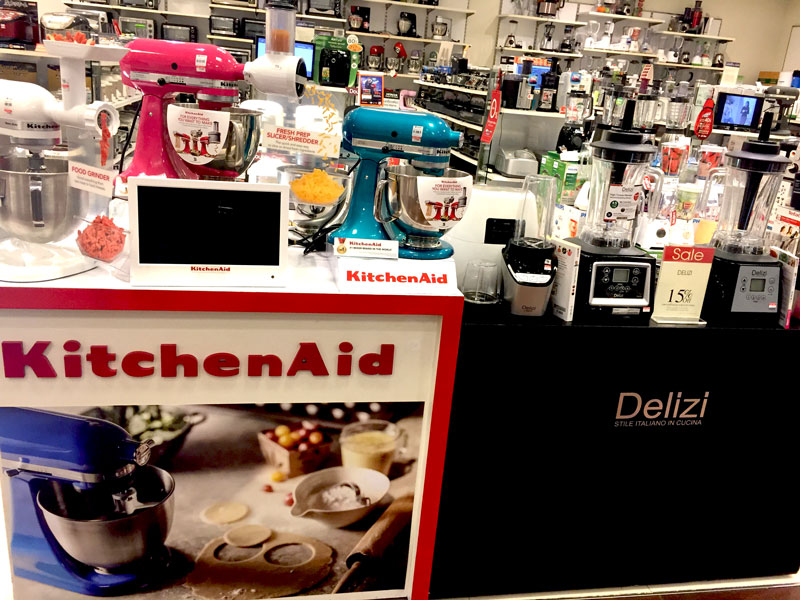 Indonesia
The Indonesian market for home appliances is highly competitive with international brands, such as Panasonic, Hitachi, Sharp and Philips are well recognised among local consumers. Meanwhile, local brands, including Cosmos and Miyako, mainly target the mid-to-low market segment with more competitively priced products.
Malaysia
Apart from the well-established multinational brands, like Panasonic, Samsung, Philips and Sharp, local companies, such as Pensonic and Khind also have gained longstanding reputations with strong distribution networks.
Thailand
The Thai home appliances market is dominated by international brands. Bangkok and metropolitan areas are the key places for marketing premium and mid-end products. According to industry sources, the sales of modern small home appliances, such as blenders, mixers, coffee machines, electric fans, and vacuum cleaners are performing well in major Thai cities.
---
[1] Source: World Economic Forum. "Who are the future consumers of South-East Asia?", 26 May 2016
Please click here to purchase the full research report.
Electronics & Electrical Appliances
Household Products
Indonesia
Malaysia
Thailand
Southeast Asia
ASEAN