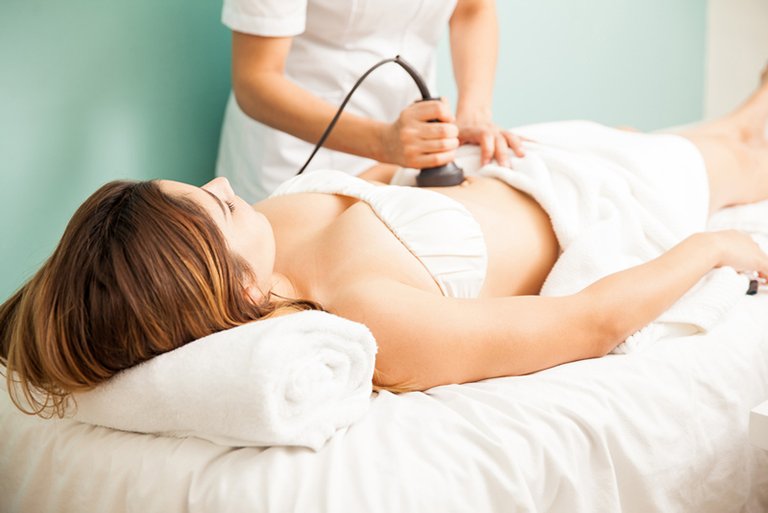 https://hkmb.hktdc.com/en/1X0AF7HY
Latest Trends in China's Everyday Beauty Market
Interview with Ms Ivy Yang, Founder of La Spa, Guangzhou
Ivy Yang, founder of La Spa, opened her first beauty salon in the name of Yang Shufen in Guangzhou's Xiguan area in the 1980s. Even in those years, when beauty services were just a fledgling industry in China, Yang had already begun to spread advanced concepts of beauty to consumers. Unlike its peers in Guangzhou, La Spa took the lead in using European products from the outset and for over 30 years it has been providing high standard products and services.
La Spa is positioned in the everyday beauty services sector of the industry [1]. It runs four directly-operated stores in Guangzhou, mainly providing four types of services – beauty and skincare, health and wellness, body slimming, and anti-aging. Speaking to HKTDC Research, Yang shared her business strategy as well as her views of the current state of the mainland beauty sector.
Business Strategy
Yang's strategy is to keep personal control of her business rather than opening franchise shops and trying to expand her brand rapidly. Explaining her reasoning for this strategy, Yang said: "Since I use my own name as the brand, I attach great importance to goodwill because it concerns my reputation. Franchise stores can grow really fast within a short time and can blow up the brand really big. However, if the franchise stores do not perform well, my reputation would be undermined. That's why I insist on direct operation. I am not after creating a big brand, I only want to build a good brand. This explains why about 30% of the customers who patronised us when we first started 30 years ago are still regular customers today."
In order to protect her brand's reputation, Yang not only manages the business herself but also uses only the best products and technologies available. She believes beauty isn't just about good looks but about maintaining a beautiful body and mind too, and also that it is vital to treat the body holistically rather than just concentrating on a particular part of it. La Spa develops and improves its beauty services by keeping abreast of the latest information and technology concerning beauty and personal care.
Latest Trends
Yang believes that although the beauty industry has become mature, it is still ripe for development, saying: "Although everyday beauty has lost its leading position in the market, it is by no means a sunset industry." In her interview with HKTDC Research, she outlined three of the latest trends in the mainland's everyday beauty market.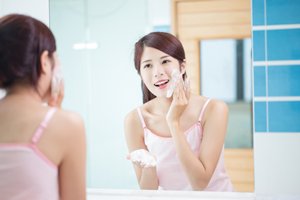 1. Advances in medical technology
Firstly, Yang pointed to the impact that advances in medical technology have had on beauty consumption. The application of micro-invasive surgery in medical beauty is becoming increasingly mature, which has changed consumers' views on plastic surgery. Many who once thought of it as highly risky are now receptive to the concept of "micro cosmetic surgery". With consumers increasingly looking for efficiency and effectiveness, increasing numbers are opting for medical beauty services which offer high efficacy and prominent effects. This, Yang says, is having a big impact on the traditional everyday beauty sector.
2. Rise of beauty workshops
Secondly, the rise of beauty workshops is affecting the traditional business mode in the beauty industry. As Yang explains, workshops are proving to be highly successful largely because of the low entry threshold. Most operators of beauty workshops are beauticians who formerly worked for medium to large sized beauty salons. These salons have to invest heavily in a skilled beautician, including training on various new technologies. Losing a trained beautician not only means a loss of that investment in talent, but also a loss of clients who tend to follow the beautician.
However, what worries Yang more is how such workshops can have a negative impact on the reputation of the entire beauty services industry. Since the threshold for setting up beauty workshops is low, anyone renting a unit in an office block or residential building can open one. This has made it difficult for the authorities to properly supervise them, resulting in opportunities for unscrupulous business operators. Bad beauty workshops simply close down whenever a negative incident occurs and the interests of the consumers are not protected at all. When this is reported by the media, Yang says, it affects customers' impressions of the whole beauty sector.
3. Development of cross-border e-commerce
Lastly, Yang pointed to the impact that cross-border e-commerce is having on the everyday beauty sector. Its development has made it much easier for mainland consumers to discover and purchase foreign beauty and skincare products. While that's good news for consumers, Yang explains, it deals a blow to traditional beauty salons which rely on supplying beauty products and services. Products which could only be used and bought at beauty salons in the past can now be obtained through other channels. As consumers find beauty effects can be achieved simply by using good products, they become less eager to go to beauty salons and instead spend their money on buying upmarket skincare products to carry out beauty and skin care at home. This has eroded the advantage enjoyed by beauty salons that rely on advanced imported products.
Business Outlook
Yang believes that currently the most important thing for the everyday beauty sector to do is clearly define its market positioning. She explained that the sector should be looking to provide its customers with long-term care, saying: "The market positioning of everyday beauty is different to that of micro cosmetic surgery. Micro plastic surgery gives people better looks in a short time, whereas everyday beauty helps consumers keep their skin and maintain their body after obtaining good looks." In Yang's view, there are several ways in which the everyday beauty sector should look to develop in the future.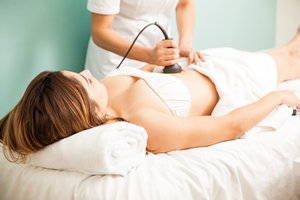 Firstly, it should move from concentrating on "face management" to "body management". There is growing demand among consumers to improve the condition of their body, via methods such as acupuncture, balancing the body's magnetic field, and keeping the lungs healthy. As Yang points out, these treatments have accounted for the lion's share of La Spa's business revenue in the past few years. While medical beauty can alter people's looks and their skin condition, it cannot change the internal state of their body. The body's condition can only be improved by daily personal care. Furthermore, some body care treatments cannot be carried out by consumers at home while others require large-scale equipment. This makes it necessary for consumers looking for these treatments to visit beauty salons.
Yang is also an advocate of combining traditional "wellness theory" and high-tech "equipment beauty". Currently, the everyday beauty sector can be roughly divided into those businesses which offer "wellness beauty" and those providing "equipment beauty". Yang thinks the two should be used together to achieve synergy, saying: "What La Spa does is master the knowledge of wellness theory and analyse the body condition, then combine this with the right equipment to enhance the effect of body care. This is the most optimal solution."
"Equipment beauty" offers the sector another advantage, in Yang's opinion, which is that with machines replacing beauticians, rising labour costs can be cut. Despite the initial capital cost involved, using machinery reduces the risk to companies of investing heavily in training a skilled beautician and then losing her. Machines also offer better efficacy and efficiency than manual operation, and although manual operation offers a service that may appeal more to the customers' natural senses such as touch, Yang says that the high efficacy of machine operation is proving to be more attractive. Hence, she says, "equipment beauty" is the future trend.
Recommendations for Hong Kong Companies
Yang has two practical tips for Hong Kong companies. First, business operators must be pragmatic, taking into consideration the different conditions of the mainland and Hong Kong markets in many aspects. Second, prime importance should be attached to offering services as an experience. As today's consumers are discerning and well-informed, business operators must make specific suggestions to customers according to their actual needs and allow them to experience the services offered. If the customers find the experience satisfactory, they are likely to continue to use the services. The aggressive sales tactics of the past no longer work.
---
[1] Everyday beauty refers to non-invasive beauty care services such as skincare and massage using non-medical means such as cosmetics and health supplements.
Mainland China
Mainland China