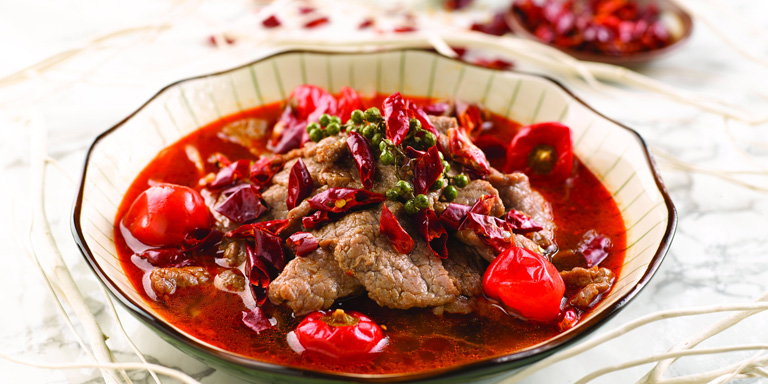 https://hkmb.hktdc.com/en/1X0AF6LX
Food-as-theatre Gives Crystal Jade Winning Edge
Singapore-based chain follows trusted recipes to hold its own in fiercely competitive environment.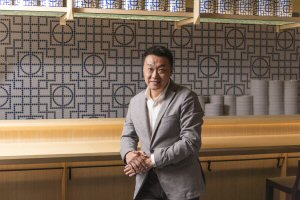 One of Hong Kong's most popular mid-range food and beverage offerings, Crystal Jade, is seriously shoring up its expansion plans in the city.

By opening the city's first Chinese hand-made noodle bars in Causeway Bay, Mong Kok and Sha Tin, and revamping existing outlets, culinary brand Crystal Jade is demonstrating its commitment to the Hong Kong market.

The Singapore-based chain has more than 100 outlets in 25 cities, 15 of which are in Hong Kong. It is renowned for its xiao long bao – Shanghai-style dumplings – and Lanzhou la mian, hand-pulled noodles that diners can watch being made on the premises. The brand has recently introduced an open noodle bar concept, which aims to further showcase this popular menu item and give guests an opportunity to interact with chefs. Peter Cheong, General Manager at Crystal Jade Culinary Concepts Holding (Greater China) Limited, is excited about the future of the brand in the city.

You recently opened a trio of open noodle bars in the city. Are they all the same as one another?
Each of the three new noodle bars share the same menu and recipes with a common design concept that enhances the theatre of watching the noodles being pulled and hearing the "ban ban" sounds of noodle making. Guests can enjoy our signature la mian from the noodle-pulling process to the completed bowl, with chefs personally serving guests. The new concept will be subsequently introduced to our growing stable of restaurants in shopping malls across Hong Kong Island, Kowloon and the New Territories.

Launching the open noodle bar is a significant milestone in promoting authentic Chinese cuisine and noodle culture. With these new outlets, we aim to strengthen the bond between our brand and customers and preserve the culinary culture of Chinese dining.

Existing stores have recently undergone a brand refresh. What prompted that decision and what was the design direction of the new-look Crystal Jade?
It continues the brand's signature design theme of modern, comfortable oriental-style décor with Chinese artwork of Jiangnan's scenery, culture and craftsmanship. It showpieces bronze calligraphy welcoming guests with the brand's motto: "Food nourishes, inspires and nurtures relationships, for today – and for many more generations to come."

You have been around in Hong Kong for 17 years. How has the brand endured where so many other food and beverage outlets have failed?
We strive to maintain the consistent quality of our signature xiao long bao, la mian and Shanghainese specialties, which follow the same recipes since our inception. We hope that as our diners age, the dishes remain as they remember and they can share their favourites with their children. Customers who grew up with us now have their own families and bring their children to dine with us.

We have also acted on comments about the long queues at our shops by launching our CJ Club mobile app this month. The "Remote Queuing" function enables diners to "queue" remotely ahead of their visits to cut down waiting time as well as accumulate reward points to redeem offers.

What are the challenges of operating in a culinary capital like Hong Kong, where there are so many great Chinese restaurants?
Our challenges are mostly driven by internal factors – to keep motivating and engaging the team to maintain the consistently high standards of the brand while initiating new recipes. If we are able to keep our brand promise of offering customers authentic, quality food at a reasonable price, we can compete with other popular Chinese restaurants in town.

How are Hong Kong diners' tastes evolving?
Hong Kong diners are more conscious of healthy eating these days in line with global food trends. We want to offer guests nourishing good food that contains less salt and oil.

Do you plan to open any more outlets over the next 12 months?
We are always on the lookout for new possible locations. Our latest expansion highlights include our launch in Macau, with the first outlet opened this May at The Parisian Macao and another scheduled to open later this year at Sands Cotai Central. As for Hong Kong, we are currently in discussion with several shopping malls and will expand when we reach agreements with them.
Related Link
Crystal Jade
Catering Services
Food & Beverages