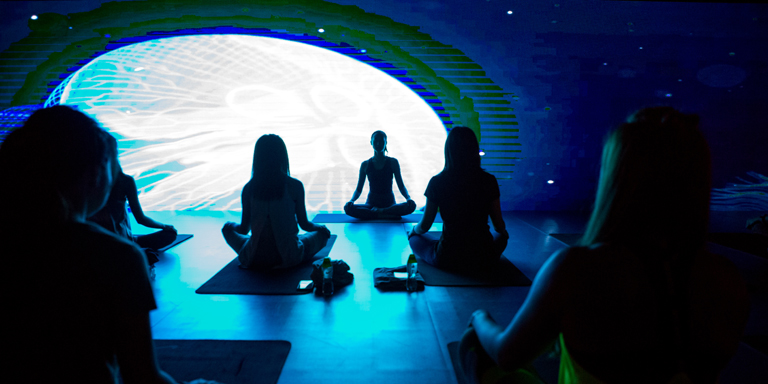 https://hkmb.hktdc.com/en/1X0AF4DB
Fitness Studios Gear up to Meet Diverse Demand
Hong Kong's exercise studios offer more than the average gym – from Korean military training classes to 24-hour access.
The way Hongkongers choose to exercise is changing; many reject traditional gym memberships and prefer studios that offer classes which reflect the latest fitness trends, catering to different membership types based on lifestyle.

To motivate themselves to attend, fitness fans continue to be drawn to studios that offer sessions which differ from the norm, with 4D interactive spinning classes and Piloxing – a hybrid of Pilates and boxing – among the offerings currently proving popular.
K-trend Hits Fitness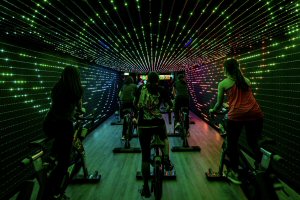 The trend for all things Korean continues in Hong Kong, as proven by the success of the 4Ward fitness studio which enables customers to opt for one of four membership types depending on their lifestyle, says Steven Chew, Manager – Fitness Marketing. Asked to elaborate on why the concept has been successful, he says: "We appeal to the typical fitness enthusiast who demands excellent service and a safe location, with technological innovation simultaneously creating a sense of community that inspires fitness adherence."

Chew says there is a move away from larger fitness chains, with many increasingly reluctant to make a long-term membership commitment, or sign up for fitness training packages. He also believes 4Ward is the only commercial gym in the city to offer midnight classes and 24-hour Fitness on Demand classes, which it introduced this month. "While fitness brands in Hong Kong have relatively long operational hours, many close before 10.30pm. We aim to encourage fitness adoption through introducing a 24-hour fully staffed facilities that make working out easier."
The gym's most popular classes are 4D Interactive Spinning and Holofit Functional Training, where clients' heart rates are tracked in real-time and a "track" is illuminated on the floor in LED lights. Korean-themed classes such as Korean military training, Tae Bo, and K-Pop dance classes are also proving popular, he adds.

Chew says Koreans are market leaders when it comes to championing fitness and bodybuilding in the Asia-Pacific region. "With strict fitness and certification standards implemented by the Korean government for fitness professionals, the founders have brought the culture to Hong Kong to inspire the local fitness community."

The studio is currently laying the groundwork for local and possible overseas expansion. "We've had a lot of requests to set up a studio on Hong Kong island. In terms of Asia, Malaysia has a lot of gyms, so that's another potential market, as is Korea, which favours smaller, specialised studios," he adds.
Taking to the Barre
Following the BarreAmped method, which is focused on the technique of dance, the mind-body aspect of yoga and the precision and core integration of Pilates, Barre to Barre has a studio in Hong Kong and another in Singapore. Co-founder Mylene Mackay says the appeal comes from a fitness method that delivers results, a supportive team and experienced teachers who encourage clients on their wellness journey. "We have a mix of locals and expats, corporates and flexi-timers, ages 16-65. They are well-travelled, savvy and knowledgeable about what they want, into living a healthy and active life and love a challenging workout."

Mackay says the fitness scene in Hong Kong has taken off considerably in the past few years. "It's wonderful to see growth in studios and variety of classes available. It's gone beyond just fitness; now there is a push for mind-body health, combined fitness and nutrition programmes, classes that teach you how to slow down and stretch instead of always pushing yourself to the limits."

Consequently, it is a great time to be a part of the wellness and fitness industry. "People are becoming more aware of how important it is to stay healthy and how committing to their health via a mind-body practice and healthy eating hugely impacts their lives," she elaborates.

Barre 2 Barre recently held its first off-site teacher training programme in Koh Samui, with similar initiatives lined up with partner studios in Taiwan and Indonesia.
Anyone for Piloxing?
A cross between Pilates and boxing, Piloxing is offered at 15 locations across the city, with classes at Studio Sai Kung and Clearwater Bay School headed up by trainer Maria Carmina Ayson. "It's a great programme for those wanting high-energy interval training but also wanting a toning workout [that promotes] improved posture and flexibility," says Ms Ayson, who trained as a Piloxing instructor in 2015.
She has noticed more demand for group fitness exercise of late. "There are lots of different varieties too, from the hour-long dance and music-based classes to the shorter High Intensity Interval Training (HIIT) types. I also see more personal trainers leading group exercises."
Ms Ayson predicts there will be more of a focus on group exercise programmes, and that boutique studios will introduce classes that disguise the "hard work" of exercise, in a similar vein to Zumba, the dance-fitness programme that originated in Latin America.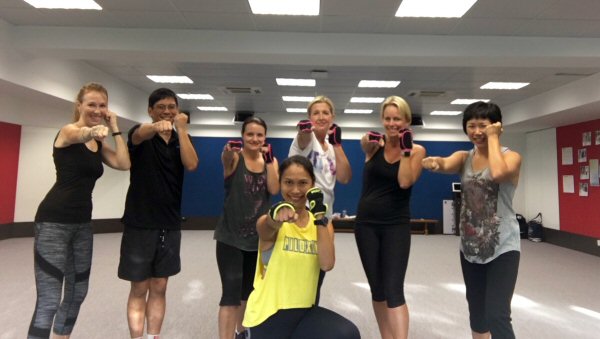 Related Links
4Ward
Barre 2 Barre
Piloxing