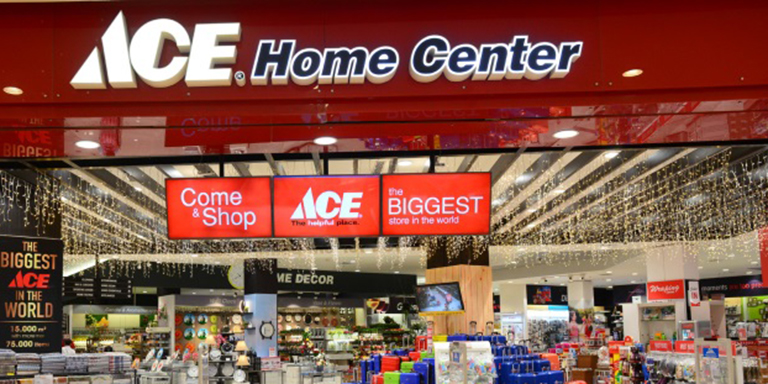 https://hkmb.hktdc.com/en/1X0AF4CC
Indonesian Retail Giant Focuses on Sourcing
Geography was a key factor in WeSource's decision to make Hong Kong its home base.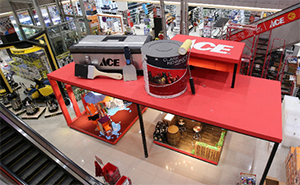 Ensuring a chain of giant home living and improvements outlets in one of the world's most populous and fast-growing countries meets customer expectations is no easy task and Indonesia's Ace Hardware – part of the Kawan Lama commercial and industrial supply group – has set up a sourcing company in Hong Kong specifically for the task.

Kawan Lama began as a 3-metre-by-3-metre hardware store set up in Jakarta in 1955 and has since grown to become Indonesia's No 1 commercial and industrial supply company. The firm now runs several B2B and B2C operations, led by Ace Hardware Indonesia, which is licensed to use the Ace Hardware brand from Ace Hardware Corporation of the United States.

The firm also has a B2B industrial supply operation, a retailer aiming at young, up-and-coming customers, a furnisher, toy store and online sales specialist, as well as two restaurant groups.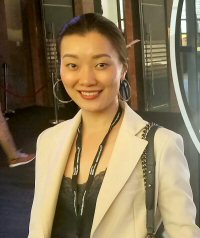 There are 160 Ace stores in Indonesia covering 370,000 square metres of space with the largest, on the outskirts of Jakarta, measuring more than a hectare.

Kawan Lama decided to augment its team of buyers with a fully fledged sourcing firm – WeSource – which could focus on finding the right product at the best price, Managing Director of WeSource Joanna Men said. She hopes to ultimately turn WeSource into a trading firm in its own right.

"Ace listed on the Jakarta Stock Exchange in 2007 and has been growing strongly," she said. "Last year earnings expanded 20%." The firm sells a wide range of household goods. "Everything except food and clothing," Ms Men quipped.

Rapid business growth brought the decision to start a specialised smart-sourcing operation.

When deciding where to place the new sourcing firm they had many considerations. Easy access to Chinese mainland suppliers was essential since 80% of their products come from the mainland, Ms Men said. At the same time, they needed easy access to Indonesia and the world at large, and a free flow of information. They also needed world-class infrastructure, a transparent regulatory environment and ready supply of sourcing talent. They quickly settled on Hong Kong which offered all these in one package.

"Geography was important in our decision and Hong Kong is well-placed," she said.

At present WeSource is a four-strong operation based in a co-working space in West Kowloon's Lai Chi Kok – which co-incidentally is home to a number of other sourcing companies.

She said they sourced some products from Europe, the US and Japan as Indonesian consumers liked high-profile brands. Ace distributes products for leading European brands such as Karcher of Germany, a manufacturer of cleaning machines. Buyers in Indonesia are also generally conservative and very price-conscious, however, so the mainland retained the lion's share of sourcing.
Valuable Resources
WeSource has been in operation since May this year and Ms Men said trade fairs are invaluable as a means to network with potential suppliers. She had been to a business matching event in Taizhou city in China's Zhejiang province – a hub for the plastic moulding business – and local officials quickly lined her up with appropriate suppliers.

Similarly, smart-sourcing services provided by the Hong Kong Trade Development Council proved valuable, she said.

Ms Men had joined other Ace licence holders from around the world at the Ace Exhibition in Chicago, where delegates were very interested in the potential offered by smart-home and the Internet of Things technologies – which are set to impact the home-appliance and household product businesses. While interesting, such technologies could not yet be applied to the Indonesian market, where the Internet environment is still relatively poorly developed and most households have several servants because of the availability of very cheap labour.

"There is no need to ask [Amazon's] Alexa to turn your lights on," she said. "They have three servants to do it for them."

Information flow is vital for smart-sourcing. Company buyers give detailed briefs on product requirements to WeSource, which in turn scours potential suppliers for appropriate products.

Ms Men anticipates two recent developments – the rolling out of the Belt and Road Initiative and trade dispute between the US and Chinese mainland – will substantially benefit commerce with Indonesia as both will lead producers to focus on Southeast Asia.

"Indonesia is the biggest country in Southeast Asia," she pointed out.
Furniture & Furnishings
Hardware
Lighting Products
Logistics & Supply Chain
Indonesia
Hong Kong
Southeast Asia