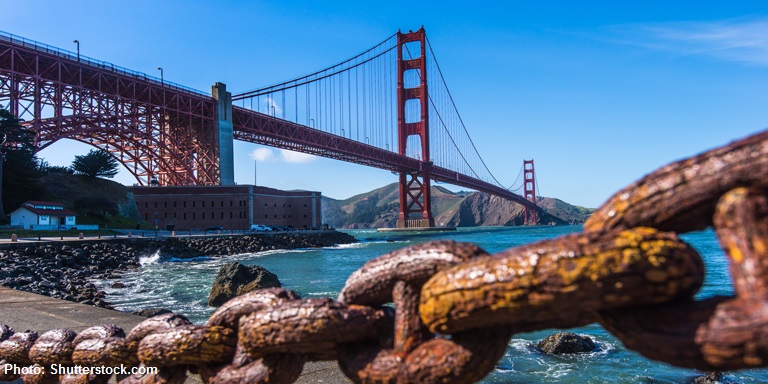 https://hkmb.hktdc.com/en/1X0AF48G
Hong Kong Enterprises Adapt to Fickle Trade Regime
The spotlight shines on ASEAN and other emerging markets as new tariffs prompt exporters and importers to revise strategies.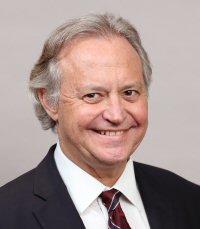 As trade tensions between the Chinese mainland and United States are causing uncertainty on both sides of the globe, Hong Kong small and medium-sized enterprises (SMEs) are shoring up their businesses by developing strategies to meet the challenges posed. Hong Kong Means Business talks to business leaders of Hong Kong to gauge their views and insights on the way forward.

Jack Lange, Chairman of the American Chamber of Commerce in Hong Kong (AmCham), opines that the issue has resulted from accumulated frustration in the United States over market access and intellectual property protection issues, and concerns about a serious imbalance in the flow of advanced technology.

"AmCham Hong Kong is committed to free trade, and we are very concerned about the prospect of an escalating trade war. But because the issues are so deep and structural, they will not be resolved quickly," Mr Lange said.

"The tariffs that have already come into effect won't have much economic impact but Hong Kong – like many other economies – will suffer some real collateral damage if the battle continues to escalate," he added.
"Hong Kong is a separate jurisdiction from mainland China for trade purposes. I think it is very unlikely that tariffs imposed on mainland exports will be expanded to cover Hong Kong. But it is entirely possible that in other areas, such as investment restrictions and limits on technology transfer, the distinction will not be drawn so clearly," he said.

He noted that the differences between Hong Kong and mainland China are enormous. For example, the US has its biggest trade surplus with Hong Kong and its biggest trade deficit with the mainland. This is one of the differences that should really matter for US policy, he said.
"Unfortunately, some people in Washington only want to hear about controversial political issues in Hong Kong and these tend to be the people who are most vocal in discussions about Hong Kong. Most others, frankly, are not very well informed," observed Mr Lange.

"But when they are engaged – when the Hong Kong story is told to them in a balanced way – there is a lot of interest. AmCham Hong Kong is constantly telling that story. In our DC Doorknock in May we met with dozens of legislators, administrative officials and thought leaders. We have expanded our DC advocacy efforts to ensure a regular preserve in Washington," said the AmCham chairman. He suggested that Hong Kong-based companies/businesses can do their part by engaging, going out and telling Hong Kong's story at every opportunity.
On the other hand, local companies are responding promptly to the developments although most have yet to report any major impact.
New Markets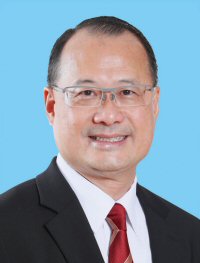 Jonathan Choi, Chairman of the Chinese General Chamber of Commerce (CGCC), said some members are considering adjusting their product or service prices, cutting manpower and even downsizing their businesses whereas others intend to expand into new markets. "Indeed, amid rising trade protectionism, we believe it is all the more necessary for Hong Kong to open up new markets and seize opportunities from the Belt and Road Initiative, the [Guangdong-Hong Kong-Macau] Bay Area development and other regional cooperation platforms."

To support local businesses and especially SMEs, the CGCC will continue to convey members' concerns to the government and strive to facilitate regional and multilateral cooperation, Mr Choi added. "We just held the CGCC World Chinese Entrepreneurs Summit in August, inviting over a thousand Chinese entrepreneurs from around the globe to explore further collaboration with Hong Kong. Going forward, we will continue to leverage our network to assist members in expanding into, for example, the Bay Area, ASEAN [Association of Southeast Asian Nations] and other Belt and Road markets."
Lower-cost Countries
Dennis Ng, President of the Chinese Manufacturers' Association of Hong Kong (CMA), believed Hong Kong industries have been spared heavy damage in the first round of tariffs. "The recent exports figures are quite positive, showing that the impact of the trade issue on Hong Kong's economy is still limited or not apparent."
China-US tensions are not new, Mr Ng continued, and for several years some CMA member companies, especially large-scale ones, have been moving some of their processes to lower-cost production-base countries such as Vietnam, Indonesia or even Africa. "Some also have been planning or have already diversified away from the US market, for example, expanding their businesses to the Belt and Road countries especially in ASEAN, Africa and Eastern Europe."

Member companies of smaller scale are more focused on "passive strategies": lowering costs and raising efficiency to offset the additional tariffs. "Some expressed that they would pass the extra costs to customers," Mr Ng said.

The CMA remains watchful over the issue and acts as a bridge between government departments in Hong Kong and the mainland and its members, Mr Ng continued. "We have regular meetings with our members to discuss the issue. In the past two months, we conducted two rounds of surveys to garner members' views and to study the impact on their businesses. We meet with government officials frequently, on the one hand to get first-hand information and on the other to express opinions on behalf of our industry. We are also planning to meet NPC [National People's Congress] representatives and hope that they can express the concerns of Hong Kong businesses to the Central Government."
With regards to market expansion, Mr Ng said, CMA receives many incoming missions in a year and regularly organises trade missions to markets of high potential. "For instance, this month [September] I will lead a delegation to Ethiopia, an African country with sky-rocketing economic growth in the past decade, to explore investment opportunities there for Hong Kong businesses."
Watchful Eye
As the trade situation keeps evolving, with frequent abrupt changes, SMEs are generally taking a wait-and-see approach, according to Wilson Chong, Senior Economist at the Hong Kong General Chamber of Commerce. "Our members have not yet experienced significantly adverse impacts but most of them are keeping a close eye on the developments," he said.

Some members have already responded to the development by deferring investment plans on the mainland, or putting original expansion plans on hold, he added. "Some are considering moving their supply chains from the mainland to other jurisdictions such as ASEAN countries."

For members in the trading sector who report receiving fewer orders from the US, "diversifying their markets away from the US is a reasonable response", he continued.

"Fortunately, some of these members have already been expanding their businesses into new markets over the past decade. While the US still accounts for a considerable share of their business, its importance has been declining," noted Mr Ng." Also, some trading companies have, over the past few months, urged their buyers to place orders as soon as possible to avoid any future potential tariffs."

To support members, the chamber has been keeping a close eye on developments and, through various channels, is gathering information on the impacts on Hong Kong and the business community, and measures taken by its members to mitigate the fallout. This includes organising seminars related to the topic and posting relevant information on a dedicated webpage of the chamber website.

"We also reflect our members' concerns and suggestions on what the government could do to help them tide over this difficult period," Mr Chong said. "We hope our findings will help the government formulate effective strategies and take swift actions."

Furthermore, it is in Hong Kong's DNA to pull through tough times, as Mr Chong pointed out. "As we know, flexibility has long been a key part of the entrepreneurial spirit that Hong Kong businesses have relied upon for success, and we believe they will draw on this ability amid the trade war headwinds," he said.

To help Hong Kong businesses navigate these unfamiliar trading waters, Hong Kong Means Business has set up a special webpage – US Trade. [http://hkmb.hktdc.com/en/ustrade]
Related Links
American Chamber of Commerce in Hong Kong
Hong Kong General Chamber of Commerce
The Chinese General Chamber of Commerce
The Chinese Manufacturers' Association of Hong Kong


Finance & Investment
Logistics & Supply Chain
USA
Hong Kong
Mainland China
North America