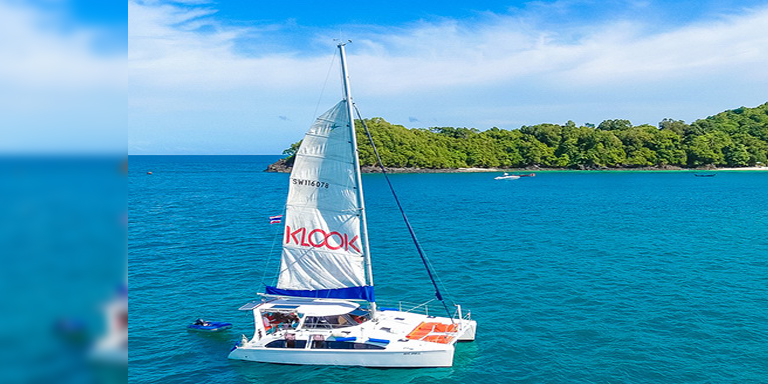 https://hkmb.hktdc.com/en/1X0AF2VZ
Hunt for Alpha goes High-tech
Excursion platform Klook's lightning-fast expansion underlines venture capital's disruptive move from the investment world's periphery to centre stage.
Stratospheric valuations and thin yields have left investors scrambling for high-alpha assets that will bring rich returns, but the hunt is harder every year, and the quarry more elusive.

The success story of Klook – a four-year-old Hong Kong-based in-destination travel services firm that has already achieved unicorn status, with a US$1 billion-plus price tag – underlines the shake-up the investment world is undergoing.

Disruptive venture capital (VC) is moving from the investment-world fringes to the mainstream. Most investment professionals used to regard this field – where nine out of 10 enterprises failed, everyone wore t-shirts and 1,000-fold returns were not unknown – with a mixture of fear and envy; but they generally stood back.

The investment environment is moving under their feet, however, and those hunting for alpha can no longer ignore either VC or innovative, high-tech firms.
Opportunity Knocks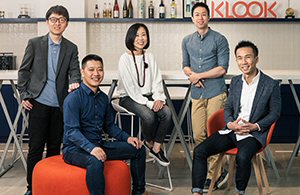 "Klook focuses on what we call the in-destination sector – a wide array of travel services including travel experiences, popular attractions, local transportation, and even best foods and must-eats," Eric Gnock Fah, Klook's COO and co-founder, said. "The in-destination sector is highly fragmented and mostly offline, posing a large business opportunity."

Research indicates the travel activity market will reach US$183 billion worldwide by 2020, while at present less than 20% of bookings are through mobile platforms, Mr Gnock Fah said. He attributes the company's rapid growth – to become one of the world's leading players in less than four years – partly to this tight focus on the sector.

Klook's key backers include Jerusalem-based OurCrowd, which market research firm PitchBook has since 2016 rated as the most active VC investment platform in Israel – the home of start-ups.

Josh Wolff – OurCrowd Senior Vice President of Global Operations – attributes the firm's strong growth to its high-quality deal flow but also points to a change across the global investment industry.

"Venture capital has gone from being a luxury for a very small group of wealth holders to becoming a necessary source of asset allocation for family offices, accredited investors and wealth managers," he said. The long-term shift in global markets towards automation, technology and the innovation economy will only continue to gain momentum, Mr Wolff added.
Investor Interest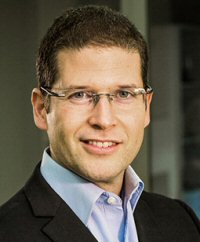 OurCrowd's Managing Partner for Asia Denes Ban said much of the recent investor interest is in Asia; the firm now has offices in Hong Kong, Singapore and Sydney and is looking to further expansion in Asia.

In terms of volume, most investment comes from large corporations seeking stakes in innovative technology firms and, especially in Asia, family offices seeking to diversify their portfolios both in terms of geography and asset class, he said.

Mr Ban echoed Mr Wolff's observations, saying high-alpha is now for investors who come in on the ground floor; once a firm reaches the open (public) markets, it is generally too mature to yield high returns.

VC firms stand or fall by their ability to pick winners – OurCrowd analyses 2,000 to 3,000 prospects a year and goes ahead with just 1% of them. Outsiders might be surprised to hear Mr Ban's top criterion when picking a winner from the also-rans.

"In real-estate they say you have three factors – location, location and location. In VC we have the entrepreneur, the entrepreneur and the entrepreneur," he said. A good jockey has a higher probability of coaxing a win out of a mediocre horse, than a bad jockey out of a good horse. Integrity and ability on the part of the entrepreneur are crucial.

Other less-surprising criteria Mr Ban lists are a massive market and unique technology. For Israeli firms, unique technology is a key issue. While the country does not have e-commerce giants like Alibaba, its start-ups are good at the underlying, deep technology, he said; they are enablers.

Having selected a promising prospect, in many cases OurCrowd faces stiff competition from other investors. For example, Klook's US$60 million funding round last year also drew its early investors Sequoia Capital China and Matrix Partners as well as newcomers, OurCrowd and financial giant Goldman Sachs. Early in August Klook announced it had raised a further US$200 million in a series D round; backers also included OurCrowd.

Such winners generally stay with OurCrowd because the firm offers continuing support, and access to a network of industry players globally.

Mr Gnock Fah said Klook has a global innovation centre in Shenzhen to develop and enhance their platforms' recommendation capabilities – it already carries more than 5 million reviews from service users.

Booking through mobile – 70% – and a strong, growing trend for travellers to make their reservations at the last minute – more than 50% of bookings are made after travellers arrive at their destinations – are key features of the Asia-Pacific market, he said. Mobile, spontaneous travellers are key clients for Klook.
Three Priorities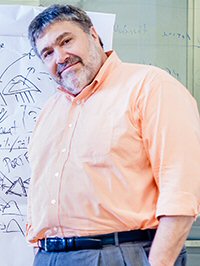 Mr Ban said OurCrowd was open to prospects from any tech-focused industry worldwide (including Asia), but within Israel itself it concentrates on three key areas – artificial intelligence, autonomous driving and cybersecurity.

He said the firm has three main aims in Hong Kong – helping corporations with scouting cutting-edge technologies, assisting professional investors to diversify both in terms of asset class and geography, and offering start-ups access to a global network of investors and industry leaders.

In a recent interview for an Israeli business site, OurCrowd founder and CEO Jon Medved said it was the best time ever to create a start-up. Entrepreneurial infrastructure means tech pioneers can rent hardware, use co-working space and hire coders on a piece basis, making entry barriers lower than in the past.

This infrastructure is best-developed in start-up hotspots such as Israel, Silicon Valley, London and Berlin, Mr Ban notes; he believes Hong Kong is a prime candidate for such hotspot status, pointing out Klook was itself incubated in Cyberport.

Entrepreneurs are people – not software, hardware or buildings. Mr Medved also pointed out that in Israel 75% of high-school students want to create or work for a start-up, while just 5% of their Swiss peers do.

Mr Ban believed entrepreneurial spirit lies partly with the individual, and partly with society. Entrepreneurs should be willing to take calculated risks and accept failure. More than just accept failure, they should be willing to stand up and try again – and again. Investors should similarly be willing to take calculated risks, tolerate repeated failure and be able to press on, he advised.

Despite Israel being start-up friendly, the attitude is not universal. Mr Ban admitted that prior to OurCrowd, when he left his well-paid secure corporate job and became an entrepreneur to build his company Pocketguide, his mother had initially dismissed the idea, saying "entrepreneur" was just another word for "unemployed".
Historical Stamina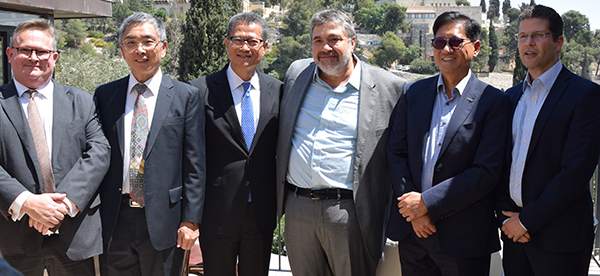 Mr Ban credited Israel's success as the start-up nation to its lengthy run of failures and redemptions. This history had forged an entrepreneurial culture.

"It is in our blood," he said.

Apart from a risk-tolerant culture, Mr Ban said a start-up hotspot requires universities which can act as technology incubators, and supportive government policies.

Mr Wolff said OurCrowd has its own incubator based in Jerusalem, Labs02, which also functions as a "virtual incubator" with collaborative partnerships in Asia which are already yielding preliminary results.

"We are continually discovering interest from similar initiatives in China's biggest provinces and certainly experiencing an increased appetite from Hong Kong to create meaningful value from their incubator investments," he said.

Mr Ban said despite having investors worldwide – including emerging markets such as Argentina and South Africa – OurCrowd still sources 80% of its deals from Israel but would like to increase the flow of deals from other countries.

A key part of the VC start-up process is the "exit" – when a bigger firm buys the start-up, it is listed on a stock exchange or sold to private equity. Mr Wolff saw great potential in Asia for such deals.

"We saw a growing interest from Asia to buy our companies in the last quarter, as evidenced by our three exits in one month's time: one company purchased by Uber, one by Nike, and one by Asia's Canon."

Mr Gnock Fah said Klook was preparing for a listing but the focus for the moment was on improving the user experience and expanding the business. Since travel is a global business, the company is looking at expanding into the South American and African markets.
Israel
Hong Kong
Middle East