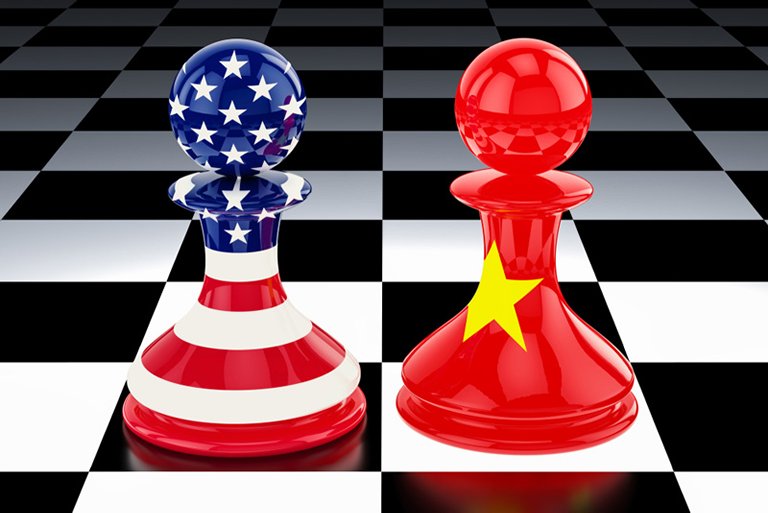 https://hkmb.hktdc.com/en/1X0AF1BM
Minimising Exposure to Additional US Tariffs Via Section 321 Shipment
Since the beginning of 2018, in addition to conventional trade remedies, such as anti-dumping / countervailing duties and official enquiries the US has imposed various protectionist trade measures. These have not only affected imports from mainland China, but also from many of the US' closest allies, including the EU, Canada, Mexico and Japan.
As of the end of August this year, the US had imposed an additional 25% of duty on some US$50 billion worth of mainland Chinese imports across nearly 1,100 tariff lines. Waiting in the wings is a third list of tariff targets, which is said to extend across more than 6,000 product categories, representing a total import value of about US$200 billion. Beyond that, there remains the threat of this punitive tariff regime being extended across all US imports from mainland China (a total of $505.5 billion worth of goods in 2017).
Thanks to its status as a separate customs territory, Hong Kong-origin products do not fall within the purview of these mainland China-specific tariff actions. Hong Kong's re-exports of Mainland China-origin goods to the US market (and the related trade services), however, are affected. Additionally, Hong Kong manufacturers that use mainland-based production facilities may also be caught in the tariff crossfire.
In order to limit their exposure to the ongoing Sino-US trade turbulence, Hong Kong and mainland traders are advised to apprise themselves of the various customs strategies, international regulations and export options that may allow them to circumvent some of the difficulties. In addition to product exemption requests, product re-classifications, manufacturing relocation and other duty saving or deferral possibilities, Hong Kong and mainland traders can consider ensuring their US shipments comply with Section 321 of the Tariff Act of 1930, existing US legislation that allows for duty-free shipments in certain circumstances.
Section 321 Shipment
In view of the increased tendency of businesses and individuals to buy goods online, on 24 February 2016, US President Obama signed into law the Trade Facilitation and Trade Enforcement Act of 2015. This included an amendment to Section 321(a)(2)(C) of the Tariff Act of 1930, quadrupling the maximum value of the goods – from US$200 to US$800 – that could be imported free of duty and tax per person / company on a daily basis (the so-called de minimis value). The upshot of this was that, as of 10 March 2016, most shipments of merchandise imported to the US deemed to have "a fair retail value not exceeding $800" have been eligible for duty-free admission in line with the stipulations of Section 321.
In order to qualify for Section 321 release, as well as not exceeding US$800 in value terms per individual / company within a 24-hour period, a shipment must not be one of several lots covered by a single order or contract. Exceptions also apply in the case of goods already subject to anti-dumping or countervailing duties, quotas or that are seen as contravening the regulatory requirements of the Food and Drug Administration (FDA), Consumer Product Safety Commission (CPSA) or another US statutory body.
Section 321 Qualification Requirements
Each person / company is restricted to one eligible shipment per day.
The importer must provide evidence of the value by an oral declaration or a bill of lading (or other document filed as the entry) or a manifest listing each bill of lading.
Consolidated shipments addressed to one (ultimate) consignee shall be treated as one shipment.
No alcoholic beverages, perfumes containing alcohol (except where the aggregate fair retail value in the country of shipment of all merchandise contained in the shipment does not exceed $5), cigars, or cigarettes can be exempt from the payment of duty and tax.
The exemption to entry does not apply in the case of any merchandise of a class (or kind) provided for in any absolute or tariff-rate quota, whether the quota is open or closed. In the case of merchandise of a class (or kind) tariff-rate quota, the merchandise is subject to the rate of duty in effect on the date of entry.
Source: US Customs and Border Protection (CBP)
Section 321 shipments not only offer Hong Kong and mainland traders a workaround with regard to the US tariffs, they also represent an opportunity to tap into the thriving e-commerce market, a fast-growing segment of the US economy over recent years. E-commerce deliveries to the US can be completed more rapidly, less expensively and on a more transparently-scheduled basis when Section 321 import compliance is combined with the use of Express Consignment Carrier Facilities (ECCF) – essentially bonded warehouses equipped to handle US inward-bound express high-volume parcel flows.
For new or infrequent importers – both US-based or non-resident – it is also worth bearing in mind that unfamiliarity with US customs laws and regulations can lead to unintentional non-compliance which, in turn, can result in clearance delays, seizures or even penalties. Unless wholly-confident of their understanding of the minutiae of US import procedures, companies (or individuals) looking to benefit from the privileges extended under Section 321 or to otherwise minimise their exposure to the currently daunting import environment, should consider consulting a suitably-qualified customs professional, one with a thorough understanding of the relevant US customs requirements and the scope of the current punitive tariff regime.
USA
North America
Mainland China