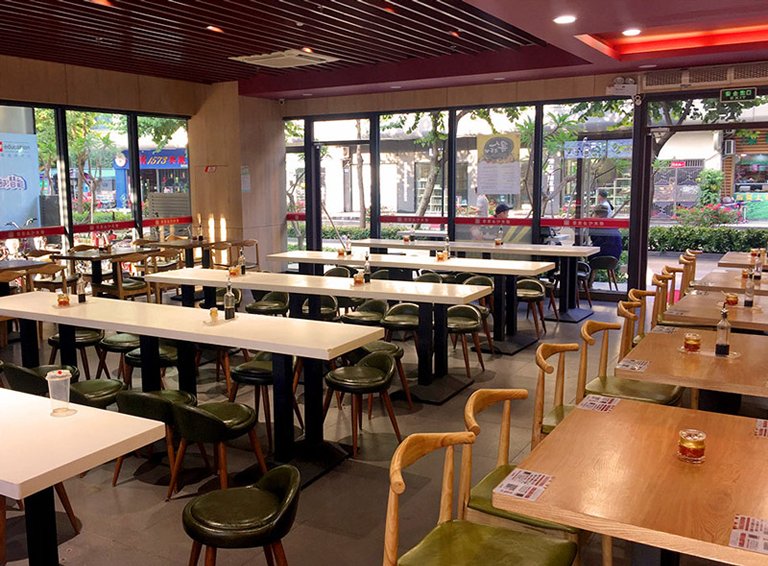 https://hkmb.hktdc.com/en/1X0AF0W4
China's Catering Sector (1): Reengineering Business Strategies in an Ever More Competitive Market
Interview with Rui Bin, CEO, Shenzhen Jiajia Changsha Rice Noodles
Founded in 1998, Shenzhen Jiajia Changsha Rice Noodles is a fast food restaurant chain serving mainly Changsha rice noodles and traditional local snacks. It currently has over 30 self-operated and franchised restaurants in Shenzhen and is spreading to other markets in the Pearl River Delta region. In order to maintain the standard of food served in all its restaurants, Jiajia operates its own supply chain, with its logistics base in Shenzhen responsible for carrying out sourcing, processing and distribution for all its branches. In this interview, the company's CEO Rui Bin analyses how consumer demand for catering on the Chinese mainland has developed in recent years, and the impact online takeaway platforms have had on the catering market.
Catering Experience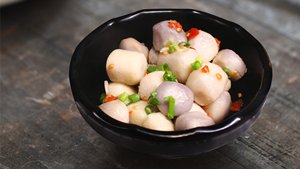 Many restaurants on the mainland look to attract customers by offering gourmet food rather than impressive interior design and décor. Jiajia is a good example of this. Positioning itself as a fast food restaurant, it offers its customers delicious food and quick but basic service. Over the last couple of decades, however, it has faced increasing competition from the rapid growth in the number of similar restaurants in the market. This competition, coupled with mainland consumers becoming increasingly demanding about restaurant environment and service, has led the catering industry to start placing greater emphasis on catering service and consumer experience.
Consumers looking for a quality catering experience say that both gourmet food and quality service are important to them. According to Rui, consumers today like to share their enjoyment of good service and delicious food with groups of their friends on social media. This indirectly helps to promote the food and the brand of the restaurant. In the current self-media era [1], promotion and marketing via social media has brought significant changes to the catering sector.
Adjusting Strategy
The impact the internet has had on the traditional retail sector has meant that the catering industry has become one of the few growth areas in the offline retail sector. In shopping malls, cinemas and restaurants are now the main players while department stores are secondary. At the same time, street-level stores are gradually being replaced by restaurants, forming "food streets" of all sizes. In the face of competition from new catering enterprises, old-time restaurants can no longer satisfy consumers by merely offering "gourmet food" but have to keep renovating their shops and upgrading their menus. In order to stay afloat in the new competitive environment, Jiajia has established a special research team to analyse changes in the business environment of each and every branch restaurant and to improve their operation.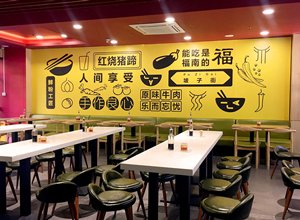 Rui spoke about how reforms had been carried out in two branch restaurants. Jiajia's Tian'an branch, in the office district at Tianan Cyber Park, Futian, used to target people who worked in the surrounding business area. However, as the business format of the cyber park changed, a growing number of shops were converted into restaurants and eateries, creating intense competition. Responding to this, Jiajia cut the size of its restaurant premises in half, reduced staff numbers and introduced a self-service food ordering system using QR codes. Although turnover fell, it only dropped by 18%.
Another Jiajia restaurant, in Gang'ao City on Huaqiangbei, saw its profits disappear following changes in the business format of the Huaqiangbei business district and the development of underground restaurants. After conducting an analysis of the business, Jiajia reduced the area of the restaurant's premises and boosted its takeaway service in a bid to boost overall business turnover and achieve profit growth.
Enhancing the Dining Environment
Jiajia used to rely on traditional Changsha rice noodles and snacks, such as braised pork knuckles, chopped chili yam, and preserved dried bean curd, as its signature dishes. In order to meet changing consumer demand, Jiajia has gradually developed and enriched its menu to turn itself from a niche restaurant into a "canteen" type of restaurant.
It has also brought in a Taiwanese designer to re-design its restaurants and improve their ambience. In 2017, the company began to revamp the interior décor of its restaurants one by one, with bright colours being added to their traditional dark red theme. It brought in new chairs and tables to allow customers to enjoy their food in a pleasant and comfortable environment.
Online Takeaway Platforms
When online takeaway platforms were first being developed, a number of brands emerged which had no bricks-and-mortar stores. They provided an extensive range of "value-for-money" delicious food, and spread quickly via customer recommendation and generous discounting by the online platforms. Some have become mainstream brands on the online takeaway market and generate large numbers of orders for the takeaway platforms. Many offline catering enterprises are now jumping on the bandwagon and developing the online takeaway market, and as a result, growing numbers of consumers are opting for the takeaway food offered by "quality guaranteed" offline catering enterprises.
Jiajia uses online takeaway platforms, but does not offer big discounts on these platforms – although it does take part in some promotional activities when launching new dishes to try to attract customers and get a rating from them. The company's restaurants are situated in business centres and residential areas, thus catering both for work lunches and home dinners, and this helps it achieve a balanced development for its offline sales and its online takeaway business.
Jiajia fine-tunes the takeaway service of its restaurants according to their location and target customers. The Huaqiangbei Gang'ao City branch mentioned earlier is a case in point. After reducing the size of its restaurant area, great efforts have been made to develop the takeaway market. It offers free seasonal drinks with its takeaway food, takes part in promotional activities launched by the takeaway platforms, and operates a self-pickup discount scheme whereby consumers working nearby can place their order online and then pick up the food at the restaurant. This particular scheme lets the consumer enjoy a discount, save the time that would have been spent queuing up and ordering, and avoid paying for a delivery service. Jiajia believes that strategies like this can help its restaurants achieve the objective of "small shop large sales".
The conclusions that should be drawn from this are, firstly, that competition in the mainland catering sector is becoming very intense; secondly, with more consumers opting for gourmet food, quality service and an enhanced catering experience, companies will have to pay more attention to their restaurants' interior design and décor, and increase staff training; and thirdly, that traditional catering enterprises will need to respond quickly and flexibly in order to keep up with the development of online takeaway platforms.
---
[1] Self-media refers to the dissemination of information by individuals or businesses via the internet to selected viewers or public viewers. Self-media platforms include: blog, Weibo, WeChat and public forums.
Mainland China
Mainland China