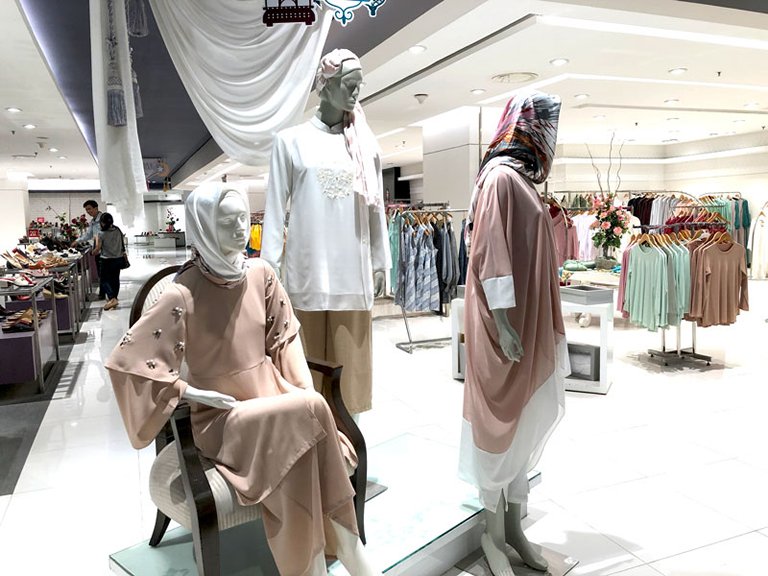 https://hkmb.hktdc.com/en/1X0AEYNJ
Accessing the ASEAN Consumer Market: Fashion and Accessories (Clothing Styles and Trends)
ASEAN is a region of different markets, varying economic developments, and diverse cultures. The ASEAN fashion market is greatly influenced by the region's rich history, diverse customs and religions. Different cultures have been moulded into a gigantic melting pot of Chinese, Indian, Portuguese, Spanish, American, and indigenous Malay influences, making it one of the most interesting fashion scenes in the world. While the cultural and social diversity creates an expansive list of possibilities, it also poses a challenge for foreign brands and designers attempting to make inroads there.
Traditional Costumes and Daily Wear
Indonesia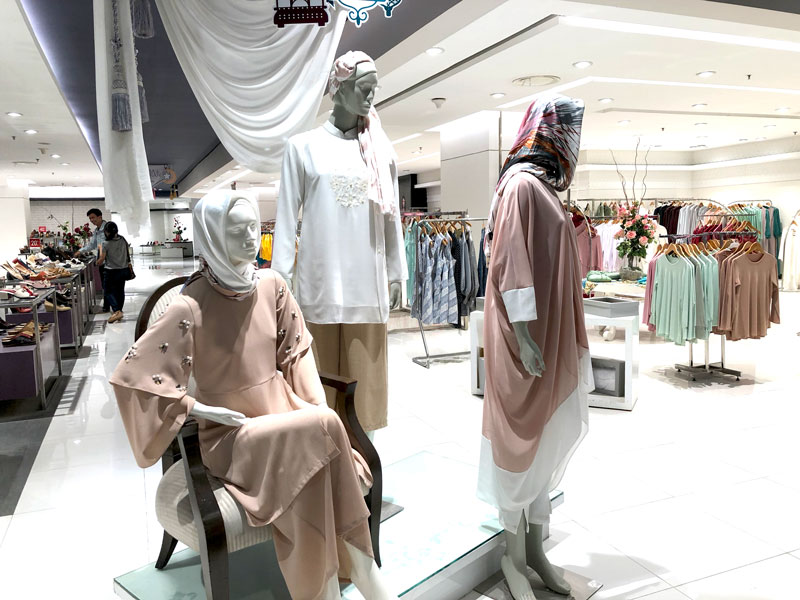 Made up of over 16,000 islands and 300 ethnic groups, Indonesia had many types of traditional costume. However, traditional costume is mainly worn on special occasions, such as festivals, weddings, and religious occasions. Most Indonesians wear western style clothing on a daily basis. The climate is hot, so most clothing styles are loose and use airy materials. Women are not required to wear traditional Muslim costume, but they tend to dress conservatively because there is such a large Muslim population. For formal occasions, Indonesian women wear the kebaya.
Indonesians use many sources in looking for information on fashion trends. Most search for information online using social media and websites. Among various online sources, social media (Instagram, Facebook etc.) is more popular than websites or blog. Among offline sources, magazines are the most popular, according to a survey by Jakpat.[1] The survey also revealed that people's interest in local brands is quite high. 59.6% of respondents claimed to follow current trends in local fashion brands, especially among 26 to 35-year-old respondents. An astonishing figure of 88.8% respondents claimed that they feel proud to wear local fashion brands compared to foreign brands.
Malaysia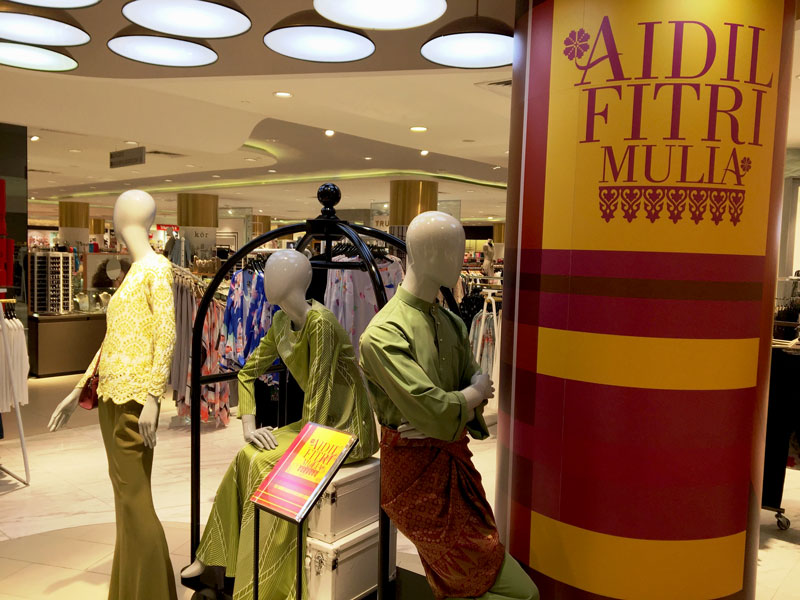 Fashion of Malaysia can be described as a clash and mixture of traditional Malay garments, conservative Muslim clothing and western influences. Malaysia is an ethnic fusion of Malays, Chinese and Indian minorities. Occasionally, one can see Malay patterned garments interspersed with Indian sari and Chinese cheongsam, but globalisation brings mostly familiar, casual outfits into the streets.
The Malaysian Chinese population is primarily urban, modern, very enterprising and economically vibrant. They are mainly a well-established middle-class ethnic group and traditionally dominate the business and commerce sectors of the Malaysia economy. Nevertheless, English speaking and Chinese speaking Chinese should be treated as two different market segments. English speaking Chinese fully adopted western clothing styles and are more receptive to revealing clothes, while Chinese speaking Chinese are normally more conservative and prefer modest clothing.[2]
Thailand
Traditional Thai clothing is called chut thai, worn by men, women, and children. Traditionally, working clothes have been made of cotton, which is comfortable in Thailand's hot climate, while silk was worn during festive and ceremonial occasions. Beetle-winged embroidery and mudmee – an ancient fabric dying technique – are associated with Thailand.
When it comes to fashion, Thais are very open people and almost any clothing styles are acceptable. Some Thai dress smartly and fashionably, others dress in jeans and shorts. Women in short skirts, jeans or tights and men in short pants are common in urban areas.
In the last quarter of 2016, the Thai fashion industry was deeply affected by the passing away of King Bhumibol Adulyadej, as most Thais wore black and white clothing for a mourning period of one year before returning to vibrant colours.
Consumption Growth and Fashion Spending
The World Economic Forum projected that 91% of global consumption growth in the next 15 years will be in cities. In ASEAN economies, the number of people living in cities with more than 200,000 inhabitants is set to grow by more than 90 million between 2012 and 2030. The number of urban households with sufficient income to spend on discretionary goods and services is expected to double.[3]
The top five cities for consumption are expected to be Jakarta, Kuala Lumpur, Manila, Singapore and Bangkok. However, it is small and medium-size cities in ASEAN that will drive future economic growth.
According to the HKTDC's ASEAN Middle-income Consumer Survey, ASEAN middle-class consumers were inclined to allocate a substantial amount of discretionary spending to fashion in the past two years, as it took the third place in terms of spend, just after "travel and leisure" and "health, beauty, and wellness". Among fashion and accessory items, the distribution of spending was: business attire (28%), casual wear (26%), shoes (22%), accessories (12%), travel goods and handbags (8%), and spectacles (4%).[4] In addition, more than half of respondents in Jakarta, Kuala Lumpur, and Bangkok indicated that they will spend more on fashion items in next two years.
ASEAN Fashion Trends
The whole way ASEAN consumers experience fashion is fundamentally different from a decade ago. In the past, people who lived in Paris, Milan or New York might know the fashion trends first, but via the internet and overseas travel, ASEAN people nowadays are well aware of international fashion trends.
Tradition Meets Modernity
While ASEAN people crave international designer brands, they are also attached to fashion reflecting their unique cultural heritage and history. Historically, Southeast Asian women's clothing was rich in design, colour and embroidery. Some local designers from Indonesia, Malaysia and Thailand are turning to local cultural heritage and history for inspiration in order to create a distinctive fashion identity that is able to stand out and differentiate itself from the international brands.
Local designers attempt to revive that spirit by using the richness and appeal of modern fashion within the boundaries accepted by traditional dress code. Some designers have successfully incorporated rich cultural heritage to establish a design authenticity that is not just appealing to local consumers but also international tourists. ASEAN fashion is about embracing cultural roots instead of disregarding them for a global approach.
Streetwear Meets High Fashion
Youth is an essential consideration for foreign fashion brands that wish to tap into the ASEAN market. The 634 million citizens of ASEAN are still young (though Singapore and Thailand are already ageing). As such, ASEAN's fashion forges more of a sense of youth than any other regions, where streetwear is blending with high fashion. ASEAN's fashion trends are moving towards street style, fun denim, off white jeans, oversized shirts, logo hoodies, and statement T-shirts. Rock and roll, hip-hop, dramas and movies are all big reference points in ASEAN's fashion scene.[5]
Street wear brand collections usually consist of many key fashion items, from jacket, tops, bottoms, dresses, shoes, and accessories including caps, scarves, belts, backpacks, wallets, and fashionable jewellery. Consumers can mix and match – blending high and low, formal and causal, serious and playful – reflecting a world defined by the cut-and-paste randomness of life in the internet era.
The designer and mass market collaboration, which has been popularized by the likes of Target and H&M, is not uncommon in ASEAN. H&M in Malaysia collaborated with luxury brands Balmain and Kenzo, launching collections in 2015 and 2016 and creating frenzied demand. Designer houses begin to offer diffusion lines, or more modestly priced collections than their signature lines, as a way to reach a wider segment of consumers.
Sport Meets Style
Between a booming global trend toward fitness and healthy living, and the athleisure trend (wearing gym clothes as general casual attire), sneakers and stretchy leggings have become people's daily wear.
Athleisure is also a prevalent theme of fashion in ASEAN. Sports companies like Adidas have primarily focused on how apparel feels and performs. As consumers also care about looking good during their workouts, sports and styles have become inseparable.
It is not uncommon to see teens wearing preppy clothes mixed with oversized sportswear and sneakers in Siam Square, Bangkok's modern shopping centre, and Bukit Bintang, the shopping and entertainment district of Kuala Lumpur.
Social Media Influences Fashion Purchases
While online purchase only represents 3% of total retail sales, consumers' purchase decisions are highly influenced by digital content.[6] Social media today has a powerful impact on the fashion industry, taking it from something which was controlled by a handful of designers, to one that has started to see its trends shaped by those who buy from and follow brands.
Fashion houses started to understand the very real influence of social media on ASEAN millennials' decisions on purchasing clothing and fashion accessories. Today everybody in Indonesia, Malaysia, and Thailand can log into Instagram and follow an influencer. If she posts an outfit of the day, millions of people in ASEAN will see that photo, potentially steering trends. Today both local and foreign fashion brands in ASEAN are making use of social media to reach out to target consumer segments.
Furthermore, with the high penetration of Facebook and Instagram, ASEAN consumers are increasingly adopting "wear it once" culture, as they are not pictured in the same outfit twice on social media. This partly explains why fast fashion has become a dominant clothing trend.
---
[1] According to the "Indonesia Local Fashion Brands Survey" conducted by Jakpat with 1,521 respondents.
[2] Primary research, in-depth interviews with Malaysia trade.
[3] Source: World Economic Forum. "Who are the future consumers of South-East Asia?", 26 May 2016.
[4] The survey was conducted in the five ASEAN countries stated above, covering seven cities, namely Bangkok, Kuala Lumpur (KL), Manila, Jakarta, Surabaya, Ho Chi Minh City (HCMC) and Hanoi. A total of 1,406 completed questionnaires were collected through face-to-face interviews.
[5] Primary research, in-depth interviews with ASEAN trade.
[6] Bain Report "Can Southeast Asia Live Up to Its E-commerce Potential?" Bain & Company (2016).
Please click here to purchase the full research report.
Garments, Textiles & Accessories
Indonesia
Thailand
Malaysia
Southeast Asia
ASEAN