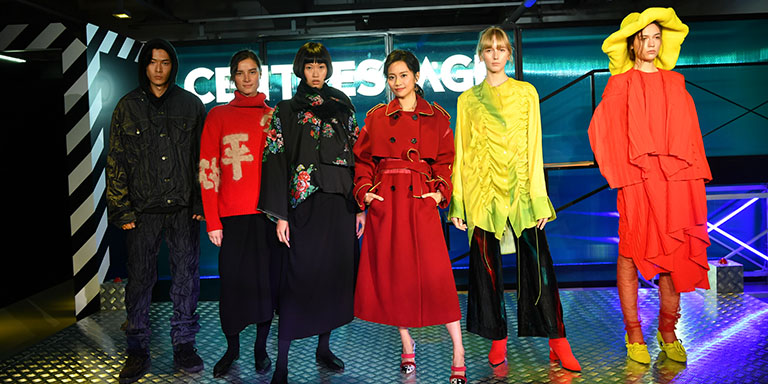 https://hkmb.hktdc.com/en/1X0AEWB1
Fashion Hub Gears up for Premier Event
Hong Kong brands and designers can show themselves to the world through CENTRESTAGE.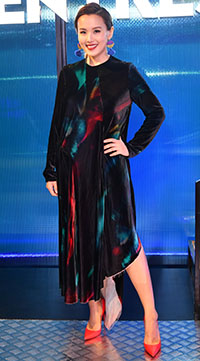 Late summer in Hong Kong brings to mind schooldays, mooncakes, lanterns, the return of thundering hooves to the turf and, of course, fashion. It is the time when boutiques in Asia's fashion hub rework their displays to feature autumn and winter collections, while those in the industry turn their minds to next year's spring and summer.

Tapping into the zeitgeist, the Hong Kong Trade Development Council (HKTDC) will roll out the third edition of CENTRESTAGE, Asia's premier fashion event from 5-8 Sept at the Hong Kong Convention and Exhibition Centre.

The action extends far beyond the four-day fair, however. CENTRESTAGE marks the high-point of a six-week seasonal festival, Hong Kong in Fashion.

In collaboration with more than 100 partners, including fashion boutiques, fashion design institutes, restaurants and hotels, Hong Kong in Fashion features more than 90 engaging fashion events, including exhibitions, workshops, fashion parades and dance performances. Running from 15 Aug to 30 Sept, the diverse range of activities aims to garner wider attention and generate "fashion heat" citywide.

Upcoming events include the HKTDC X HKDI FASHION-Lution Exhibition at Gateway Arcade in Harbour City in Tsim Sha Tsui (Aug 27-2 Sept) featuring iconic outfits from Christian Dior and Issey Miyake, the Fashion Avenue Fest in Lee Tung Avenue in Wan Chai (1-2 Sept), and the Hong Kong in Fashion Fiesta at D2 Place in Cheung Sha Wan (1-2 Sept).

The four-day CENTRESTAGE show offers an ideal platform for fashion brands and designers to gain local and international exposure, having rapidly gained momentum since its 2016 inception and continuing to solidify Hong Kong's position as a fashion hub in Asia.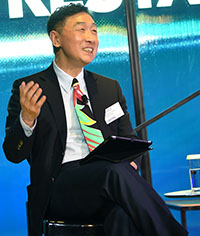 "We are excited that CENTRESTAGE can offer local and overseas designers a platform to grow their brands. It provides brands with a unique opportunity to engage with global buyers and fashionistas in the fashion hub of Asia," HKTDC Deputy Executive Director Benjamin Chau told the media in the run-up to the event. He noted that this year's CENTRESTAGE is eagerly anticipated, given the growing number of international fashion brands the show has attracted.
Record Number of Brands
CENTRESTAGE 2018 promises to be the largest edition ever, drawing a record number of some 230 fashion brands from 22 countries and regions. Brands and designer labels from Austria, Canada, Germany, Poland and Switzerland will participate at CENTRESTAGE for the first time.

This year's forward-looking event is themed "TOMORROW LAB" and will feature three thematic zones. ALLURE represents craftsmanship, refinement and elegance; ICONIC displays contemporary, chic and avant-garde designs while METRO showcases casual, youthful expressions of urban life.

Three internationally celebrated Asian fashion design units will present their latest 2019 Spring/Summer collections at the opening gala show CENTRESTAGE ELITES: Japanese avant-garde streetwear label FACETASM by Hiromichi Ochiai, Hong Kong ready-to-wear womenswear label IDISM by design duo Cyrus Wong and Julio Ng, and Chinese luxury womenswear label Ms MIN by Min Liu.
More than 20 fashion shows presenting the latest collections by exhibiting brands will be held during the four-day show. The "Fashion Hong Kong Runway Show", following CENTRESTAGE ELITES on 5 Sept evening, will feature eight Hong Kong designer labels that have previously participated in international fashion weeks, such as New York, London, Copenhagen and Tokyo.

These eight local brands are ANVEGLOSA, DORISKATH, HARRISON WONG, HOUSE OF V, LOOM LOOP, Maison Vermillion, MEIKING NG and METHODOLOGY.

Also on the first day, online fashion hub FASHIONALLY.com will feature its FASHIONALLY Collection #12 fashion show, where 10 rising local fashion designers will collaborate to highlight Hong Kong's design prowess. Moreover, the FASHIONALLY Presentation will spotlight three budding Hong Kong labels, TAK LEE, REDEMPTIVE and YLYstudio. Each will stage a combined fashion show and theatrical performance for their 2019 Spring/Summer collection.
Young Designers in Focus
Another highlight of this year's CENTRESTAGE will be the finals of The Hong Kong Young Fashion Designers' Contest 2018 (YDC). This year, 16 shortlisted candidates will compete for five awards including the New Talent Award and Best Footwear Design Award. The winners will be announced at an awards ceremony on 8 Sept. The VIP judge of YDC 2018 Martine Rose, an industry titan and London-based international designer, will share her insightful critiques with the finalists.

Redress – a non-government organisation promoting environmental fashion – will present the Redress Design Award, the world's largest sustainable fashion design competition, on 6 Sept. The Knitwear Innovation and Design Society will present the Knitwear Symphony 2018 & the 8th Hong Kong Knitwear Designers' Contest on 7 Sept to promote Hong Kong's knitwear design and wool manufacturing capabilities. On the same day, renowned local designer Dorian Ho will stage a fashion show to unveil the latest collection of his namesake label.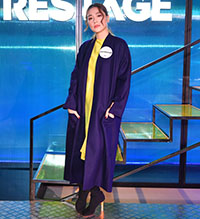 Fashion Experts to Explore Trends
A star-studded line-up of international style masters and fashion experts will share their perspectives on industry trends and the future of fashion during the Meet the Visionaries Series and Trend Talk Series of seminars. The first Meet the Visionaries Series seminar on 6 Sept will address the theme "In Conversation with the Asian Creative Forces Shaping the International Fashion Scene", featuring representatives of CENTRESTAGE ELITES design units. On 7 Sept, at another seminar of the series, Martine Rose will share insights and anecdotes from her career. The Trend Talk Series will feature prominent industry experts including Matthew Lovett, Director of Retail at Omnilytics; Anupreet Bhui, Senior Editor of Global Street Style at WGSN and Jorge Martin, Head of Fashion Research at Euromonitor International.

The Fashion Summit, the first large-scale summit in Asia on sustainability in fashion, will be held from 6-7 Sept under the theme "Circular Economy". A panel comprising leading academics, key industry players, non-government organisations, media, decision makers and leaders from various disciplines and across geographical boundaries will discuss sustainability solutions for the fashion industry.

For those interested in high-end accessories, CENTRESTAGE runs concurrently with the Hong Kong Watch & Clock Fair and Salon de TE.

Related Link
CENTRESTAGE
Design Services
Garments, Textiles & Accessories