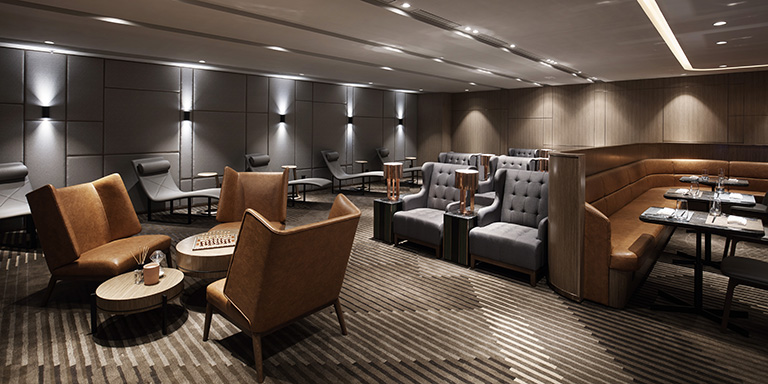 https://hkmb.hktdc.com/en/1X0AEW75
Opening up the First Class Lounge
As flying evolves from a luxury into a necessity, Plaza Premium First offers passengers a better experience while in transit.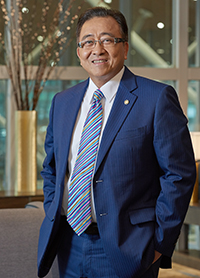 Like many great businesses, Plaza Premium Lounge was born out of frustration after entrepreneur was dissatisfied by the lack of lounge amenities and space to work on the go when he travelled economy class following the launch of his own business.

Sensing that others would feel the same, the Malaysian-born businessman set up the world's first independent airport lounge, Plaza Premium Lounge, at Hong Kong International Airport (HKIA) and Kuala Lumpur International Airport in 1998. Open to all passengers, these spaces democratised the lounge experience just as travellers became more discerning and expected greater value from their time at the airport. The concept, which allows passengers to use the facilities on a pay per use basis, rapidly took off and there are now lounges in more than 160 locations at 37 airports all over the world – including Singapore, Toronto, London, Rome, Sydney and the Maldives.

Awarded "Best Independent Lounge" by Skytrax for the past three years, Mr Song's business has diversified into managing and operating third-party lounges for partners including Cathay Pacific, American Express and Star Alliance. To mark 20 years in the industry, it has just opened the only independent first-class lounge experience, Plaza Premium First, at HKIA.

Why did you set up Plaza Premium First?
Plaza Premium First was launched to serve travellers looking for a more refined lounge experience. As Hong Kong is a very mature travel market, there are a lot of travellers that crave an elevated lounge experience with personalised services.

Since launching our Premium Plaza Lounge at HKIA 20 years ago, the travel industry has changed tremendously. Travelling has evolved into a lifestyle; people travel frequently for work and leisure.

What does the lounge offer and how does if differ from other similar lounges?
Operating under a pay-per-use system, our new lounge offers a number of exclusive, best-in-class services. As soon as guests walk into Plaza Premium First, they are welcomed by a lounge ambassador, a drink and 10-minute complimentary massage.

The lounge also introduces our newest table-service restaurant, Primo, which offers à la carte dining with seasonal made-to-order entrées, all-inclusive and self-service hors d'oeuvres, and breakfast options. We have additionally partnered with [Hong Kong social enterprise promoting plant-based living] Green Monday to be the first airport lounge in Asia to serve the [vegan] Beyond Meat Burger.

The interior is also completely different from our other lounges. Designed by award-winner Kinney Chan of Hong Kong, it has been imagined as a calming oasis for travellers to escape the busy terminal. Natural materials, soothing colours and artwork, including a large forest mural, have been installed to create a tranquil ambience.

How has the airport lounge market evolved in the past 20 years, and how do you expect it to develop in the next year or two?
Travelling 20 years ago was considered a luxury; airports were nothing more than transit hubs and lounges were reserved for elite and premium travellers. Airports are now destinations in their own right, and travelling is now considered a necessity, be it for business or leisure. The majority of travellers, especially in Hong Kong, consider a lounge as part of their travel experience. I'm expecting that in the coming years, the airport experience will become even more seamless with the integration of smart technology.

You founded Plaza Premium Lounge following your experiences flying economy class. What was the initial response to your business concept?
Setting up Premium Plaza Lounge was definitely challenging. I was creating a new concept in the industry where I had to explain my vision and passion to do something for the majority, and one of the biggest challenges was proving that there was a gap in the market for an independent lounge. Nevertheless, an opportunity presented itself during the opening of HKIA in 1998, when we launched our first Premium Plaza Lounge.

Two decades later, the business is rapidly expanding. Where are you headed to next?
We have lounges set to open in the Chinese mainland, India and the United States. Mainland openings in the pipeline include Guangzhou, Zhengzhou and Qingdao. Other Plaza Premium Lounges will open in Ahmedabad, Denver, Helsinki and [transit-friendly hotel] Aerotel at London's Heathrow.

What are the advantages of being headquartered in Hong Kong?
We are a Hong Kong-grown company with the opening of our first Plaza Premium Lounge here. We have a very good relationship with HKIA and continue to share the same vision of enhancing international travel. HKIA has an extensive travel network and is rated as one of the best airports in the world. It's additionally a gateway to the mainland and the rest of the world.

Related Link
Plaza Network