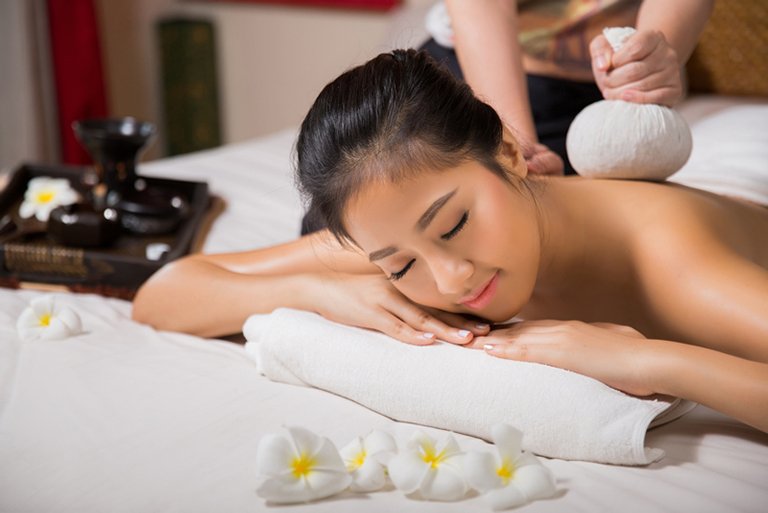 https://hkmb.hktdc.com/en/1X0AERWV
China's Evolving Beauty Market: The View from a Beauty Salon
Interview with Ms Fan Xiaolan, Manager of Beauty Salon Jiaxunge in Chengdu
Having witnessed rapid market changes over the past decade, beauty salon manager Fan Xiaolan shares with HKTDC Research her experience and insights on the latest market trends from the perspective of an independent small operation in Chengdu. The evolution of her business should provide useful guidance for businesses looking to venture into the mainland beauty service market.
Fan Xiaolan opened her first beauty salon, Jiaxunge, in Chengdu in 2008. When it began, it specialised in traditional beauty services, but since then, it has branched out into spa and wellness services.
Traditional beauty services involve the use of products and beauticians' techniques to improve the skin. Equipment-aided beauty services, which are becoming increasingly popular, rely on beauty devices and intrusive techniques to achieve the same aim. Wellness beauty services, on the other hand, make use of traditional Chinese medicine (TCM) concepts, and combine different treatments to improve people's appearance and well-being holistically.
Jiaxunge's beauty services now include basic skincare, beauty spas, moxibustion, and massage. The provision of these new treatments and techniques has helped Fan maintain pace with the changes in the beauty salon market. She told us that it has been difficult for traditional independent salons to keep up with the changes, saying: "The number of street-level beauty salons has been dropping (in Chengdu) these past few years. There were more than 10 of these in the upmarket residential district around Chunxi Road a few years ago, but there are hardly any left today."
Street-Level Salons Fast Disappearing
Fan explained that the main reason for the fall in the number of street-level beauty salons was that revenue growth could not keep in step with rising costs. She said: "Many independent beauty salons have moved into residential communities and are doing business in residential flats. Some of the small businesses now operate as WeChat stores. Those that are still around are big operations with branches, such as Snownés, Showyu and Silktone."
Nor do beauty salons operate in the way they did a decade ago. Now, Fan explains: "There are different brands in the market. Their beauticians do not work at fixed points. Usually, each spa employs a few beauticians and calls for extra help from other branches when they are heavily booked. The beauticians do not always work in the same shop."
New Concept, Traditional Service
In line with these changes in the beauty salon market, Jiaxunge has been adjusting its business strategy, shifting its focus to beauty spa and wellness services. This shift was prompted by several factors, including the fact that Ms Fan's husband is a TCM practitioner who is well-versed in wellness and beauty treatments using TCM principles. Perhaps more importantly, however, the demand for beauty services from consumers has changed.
With the development of technology and changes in the public perception of "beauty", some consumers looking for quick results favour equipment-aided and medical beauty services that produce results in a short time. This explains the growth of equipment-aided and medical beauty services on the mainland in recent years. The consumers of traditional beauty services, however, value the process rather than how fast they can see the results.
When these consumers are using traditional beauty services, they generally hope to relax and enjoy a short break from work and everyday life. They favour spa and wellness services that can soothe physical fatigue through aromatherapy, TCM practices and massage. Jiaxunge, with its expertise in and experience with using TCM, can offer massage services with physiotherapy effects to customers with special requirements, such as to help women suffering from menstrual discomforts or fatigue from work.
New Breakthrough: TCM Wellness
Pricing in the beauty service industry has become very transparent in recent years. Consumers are now reluctant to pay high prices except for niche technologies or products. Furthermore, demand for many beauty treatments is constrained by factors like skin cell metabolism. Regular facial treatment, for example, can only be carried out on an individual twice a month, or once a week at the most - which naturally reduces the frequency of customers' visits. This business model of low price and low frequency, added to high and rising costs, is becoming increasingly unsustainable.
Jiaxunge, however, has found a way of overcoming the hurdle of the low frequency of visits. The wellness services it offers target different parts of the body and do not have the same physiological restrictions as facial treatments. Fan explained: "We have sessions for moxibustion, massage, steaming and gynecological products, some of which are courses with daily sessions lasting 10 days. For moxibustion, some of our customers visit 20 times a month."
Small Operations with Excellent Service
Fan says that one of the reasons for her business's success is its attention to providing its customers with an excellent and personal service. Jiaxunge's staff undergo training in TCM wellness and acupressure massage on a regular basis. Most of its customers are regulars and bring in new customers via their recommendations.
Fan said: "Small businesses like ours sell a caring service. We want our customers to enjoy our quiet and relaxing environment. Some of them eventually become our friends. This is not as easy for large operations. In that kind of shop, the staff have performance targets to meet and try to sell you products or packages each time you visit. We don't do this quite so much. We might perhaps recommend products or new service packages to our customers, but only once or twice a month so they won't find us annoying."
Exploring New Markets
Equipment-aided and medical beauty services are becoming increasingly common. The trend of technological changes leading to beauty service upgrades is irreversible. Against this backdrop, traditional beauty service providers must rethink their market positioning and how they target today's consumer demand. They can try to catch up with technological advances and make use of new equipment and products, or, like Jiaxunge, they can introduce new services with unique characteristics.
Furthermore, they can try to expand their services beyond first- and second-tier cities, and target the third- or fourth-tier cities, where Fan sees greater untapped potential. She said: "People have more choices in urban areas these days. It's like eating out - you get more choosy when there are many restaurants around. It's different in the suburban counties, where there may only be one sizeable shop on the whole street. That shop can be the top shop in the county if its management and operation are good.
"In Chengdu, many people are doing business in suburban counties. They have money, but there are not as many places to spend as in the cities. This is where a spa like ours is the answer to their needs."
Mainland China
Mainland China