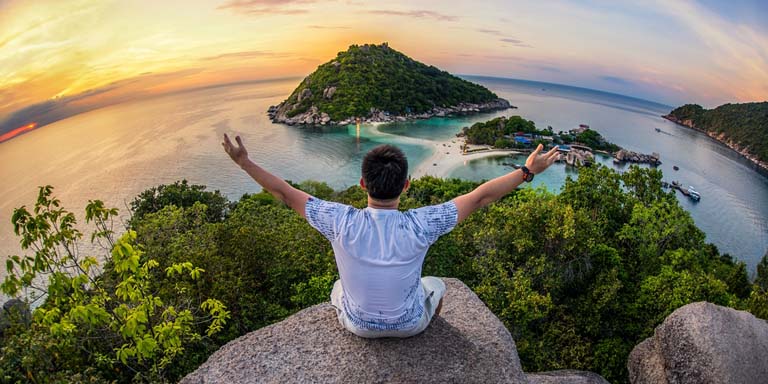 https://hkmb.hktdc.com/en/1X0AERCF
Expat Duo Take Start-up Plunge with Trip Guru
Service offering trips to off-the-beaten-track sites draws attention from a wide range of investors, including venture capital, family offices and angels.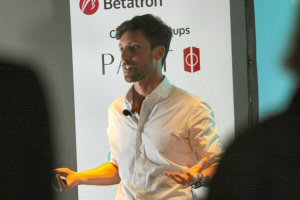 Having moved from Argentina to Hong Kong for work, logistics specialist Sebastian Renzacci enjoyed the privileged lifestyle an executive expat package brings.

Yet entrepreneurial urgings stirred within, and he was in the right place to unleash them. An idea began to form for an innovative travel-tech start-up that would put together authentic experiences for globetrotting millennials like himself. After meeting his now business partner and successfully garnering seed funding, Trip Guru was established in 2016.

"I had a great job, great pay – the whole corporate lifestyle," said Mr Renzacci, Trip Guru co-founder and Chief Executive who had arrived in Hong Kong in 2014. "But there was an entrepreneur inside me that needed to come out."

His partner, Francesco Piccolo, had moved from Italy and was enjoying a similar five-star lifestyle in the venture-capital sector when the two met at football training. "We were both young, ambitious, had no family responsibilities yet – so the time was right for us (to start our own business)," Mr Renzacci said.
Social Connections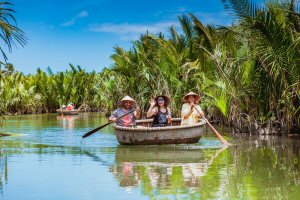 Apart from devising age-appropriate travel experiences, the Trip Guru booking platform connects travellers in search of social connections. "So if you want to share a unique activity with your peers, the site will show you who else is going," Mr Renzacci said. "The aim is that friendships may be formed that last long after the trip is over."

The start-up's first travel market, Bali, proved popular after the founders brought on board a local guide who could take travellers off the beaten track.

Buoyed, they began offering more markets in Southeast Asia, curating new experiences in each. Trip Guru now operates in 16 destinations in seven countries; destinations include Bali, Chiang Mai, Bangkok, Phuket and Ho Chi Minh City. Currently growing at a rate of 25% month on month, the travel platform now has 30,000 active users, serving 700 new customers per month.

Explaining the start-up's unique features, Mr Renzacci said Trip Guru doesn't push attractions such as theme parks, nor does it sell tickets in the way other sites do. "Our business model is to focus on meaningful relationships with our vendors, creating experiential tours for groups of travellers of a similar age and interests," he said.
Business Milestones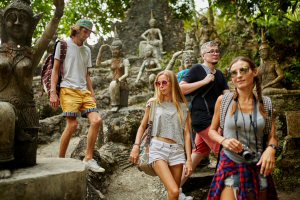 In August 2017, the founders were accepted into the second cohort of the Betatron Startup Accelerator, which Mr Renzacci said "was a turning point for us". It secured them a place in a Naked Hub co-working space, and provided support and mentorship to propel business growth.

Rafal Czerniawski, co-founder and Partner at Betatron Startup Accelerator, said the founders "have a great product" in Trip Guru. "The progress they demonstrated in the first six months impressed us with their ability to execute, and showed signs of early product/market fit," he said.

"Although the travel industry is a massive and competitive market segment, the Trip Guru team has demonstrated over the past few months their ability to execute and scale to new
markets," Mr Czerniawski continued. We are looking forward to Trip Guru rolling out across the whole Asia this year, which will position them for global expansion."

In June 2018, the founders closed a second round of funding, raising US$500,000 from eight investors ranging from angel funders and family offices to venture-capital firms and publicly listed Hong Kong companies.
Expansion Plans
Mr Renzacci and Mr Piccolo plan to inject this funding into market expansion, their short-term goal being to offer tours on the Chinese mainland, in India, Nepal and Myanmar.

Trip Guru will also use the funds to launch its progressive web app, planned for the third quarter of 2018. This planned transition from the current mobile platform will deliver an app-like experience through users' browsers, and there is no need to download a native app from Google Play or Apple Store.

In line with its expansion plans, Trip Guru will also grow its team this year. The start-up is looking to onboard passionate and tech-savvy talents in marketing, tech and business development for its Hong Kong office.

Mr Renzacci remarked that the Hong Kong start-up ecosystem has matured in the few years since he became involved. Accelerator programmes, government grants and co-working hubs all make it easier and affordable for entrepreneurs to start, he said.

"Hong Kong has realised the opportunities in fostering early-stage start-ups. It's the ideal place now to launch a dream."
Related Link
Trip Guru