https://hkmb.hktdc.com/en/1X0AER8J
Co-working Pioneer Thrives as Sector Heats up
Meeting demand for flexibility in office leasing long before this became a key theme in commercial property, The Executive Centre has managed to hold its own by offering a unique suite of services.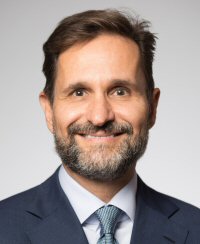 In 1994, years before co-working spaces became a trend, The Executive Centre opened in Hong Kong. Today it is the third-largest serviced-office business in Asia with more than 125 centres in 30 cities and 13 countries and regions, and annual turnover in excess of US$200 million. When The Executive Centre opened its newest location in Central, Hong Kong, in July, CEO Paul Salnikow explained the company's unique points.

Was The Executive Centre ahead of the curve, all those years ago?
Definitely – though demand in the market was very different back then. I first had the idea for the concept after seeking short-term office space in London. I needed a lease for three years or less and the only space I could find was on leases of 10 or more years. The flexible market in Europe was extremely small and just beginning but the market in Asia was non-existent.

As the world economy really began to globalise and companies needed offices around the world, I founded The Executive Centre as a flexible option for companies as they came to new, unfamiliar markets. We endeavour to provide first-class office accommodation with five-star service to our members. Thanks to technology, urbanisation and shifts in corporate culture, what this means in detail has changed since 1994. However, our commitment to providing the best office space and service we can has remained the core of our business.
Surely there was nothing like the competition out there now?
The market has seen tremendous growth and change in recent years, especially in Asia. Much like the hotel industry, flexible workspace has always been a mix of providers of different sizes, design styles and target markets. The emergence of co-working really energised the industry, this means more choice for the consumer and demands more focus from the operator to define themselves against the sea of emerging and established competitors.
At the same time, competition breeds excellence. With global corporates needing flexible solutions and developers seeking aligned providers for their buildings, we are growing stronger than ever. We now have locations in 30 markets and added 23 new sites in 2017. Off that base in 2018, we expect to continue growing the company 30% annually. There certainly are more options in the market for members to choose from, but we continue to gain new members and retain our existing network. This is fuel for our growth.

Do you see yourself in the same competitive space as the newer shared workspace hubs?
Absolutely. The core of this industry is flexibility, which really comes down to physical spaces and contract terms. Flexible physical spaces provide multiple different uses from private to shared and individual to community focused. Flexible contract terms allow members to structure the lease length, size of space and investment costs in the way that best suits them. All providers, whether a traditional business centre or a new co-working space, provide both styles of flexibility to members.

So, what is The Executive Centre's point of difference?
Our core focus remains on providing high-end functional spaces to our membership, which is largely corporate and professionals based. Our locations are exclusively in premium or Grade A developments in central business districts. However, our goal is to create and cultivate workspaces which empower our diverse membership to succeed, whatever their industry.

With 24 years of experience, specifically in Asia, we know what members want. We tend to invest 60-80% more in workspace creation than our competitors do. While more expensive initially, this means quality finishes and high-quality materials which drive a better member experience. We also have maintained our focus on service, investing in the right teams to engage with and support our members.

Additional services and perks such as onsite IT [information technology] support, full-time baristas and Tesla chauffeur service are all aimed at creating a truly great experience for our members. The goal is not to provide the lowest price, but the best value. Our client retention rate proves this is the right approach.

Is there room for everybody long-term?
Co-working as a workplace style is here to stay. Increased focus on creating comfortable, functional and productive community spaces for collaborative working was one of the biggest changes in commercial real estate in the past five years.

We certainly are currently in a boom cycle for offices, especially in Asia, but the industry evolutions are here to stay. The secret is out to the world's largest corporates, which now include flexible workspaces in their global property portfolio toolkit. Our core client base has always been a mix of large corporations and high-net-worth but small-headcount firms. However, our growth in recent years has been supported by increased appetite, especially from large corporates. Demand is here to stay.

At The Executive Centre, we can maintain the highest occupancy rates in the industry. The risk for new companies currently making headlines as they compete to lease larger and larger spaces is that demand for their space is speculative, especially as they enter new markets. The amount of space being taken is a great boost for the profile of the industry, but is a risk for these companies if they cannot fill their spaces with revenue-making members. As a result, I do expect the market will consolidate moderately in the next 12 to 18 months. I remain confident in The Executive Centre. Having been through multiple cycles since 1994, including the dotcom bubble and global financial crisis, we have refined our discipline and model to perform even in the event of a downturn.

Tell us about your latest expansion
Our new location in Champion Tower brings our Hong Kong centre count to 10. It's also the largest centre in our network, with 483 workstations. The space has far exceeded expectations and presales have outperformed our forecasts.

We continue to develop expansions, both in Hong Kong and abroad. Hong Kong is especially tight on vacancy; finding space is a challenge. This also means that when we do find the right space, we can create excellent facilities to pass for our members.
We have just opened our first location in Dubai this summer and will open our first locations in Hangzhou and Xi'an later this year. As we add new markets, we have not completed our business in existing markets. In almost every market where we operate, we plan to open a new centre in the next 12 months. This growth is not simply to put more pins on our network map. It is primarily focused on giving members the spaces and services they need to succeed, wherever they need them.
Related Link
The Executive Centre