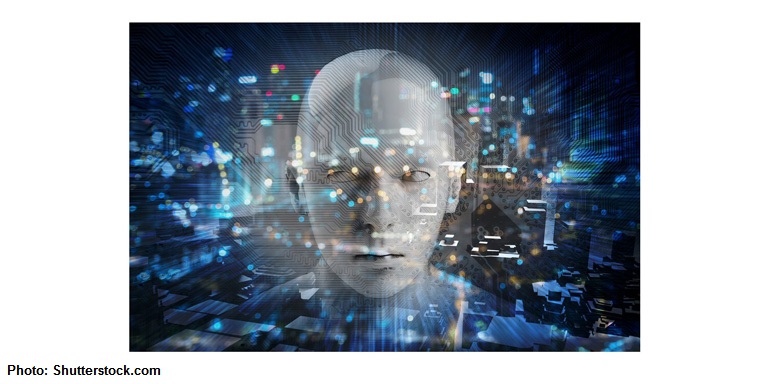 https://hkmb.hktdc.com/en/1X0AER7K
Fourth Industrial Revolutionaries Plot Future Form of Factories
Manchester, heart of the First Industrial Revolution, sees how companies ranging from ancient to brand-new are transforming workplaces and labour.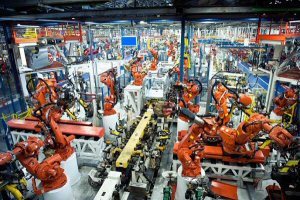 The Fourth Industrial Revolution visited the heartlands of the First earlier this year when the Factories of the Future Expo came to Manchester, the 18th century site of the world's initial steps towards automation and mass manufacturing.

Smart factories, the Internet of Things (IoT), cognitive computing and cyber-physical systems all came under scrutiny at this year's Factories of the Future Expo, part of the United Kingdom's Industry 4.0 Summit. While, for some, Industry 4.0 – the, reportedly looming Fourth Industrial Revolution – remains something of a nebulous concept, many at the event were only too keen to highlight the transformational potential of current moves to fuse smart technology with the overall manufacturing process.

One such high-tech evangelist was Festo, a Stuttgart-based specialist in pneumatics, electrical parts and robotics. Highlighting the company's innate advantage when it comes to meeting the challenges of the coming revolution, Training and Consulting Manager Gary Fuller said: "Not only do we manufacture industrial automation products that are Industry 4.0-ready, we also understand the change from a manufacturer's point of view. While a lot of people see us solely as a supplier, we actually run a number of manufacturing sites across the world – including a dedicated Industry 4.0 plant in Germany.

"This was built not just to implement our ideas, but also to get an understanding of their likely impact. Overall, 4.0 is not just about technology – it's also about people and about management."

Another of the many forward-looking businesses hoping to take a lead in the 4.0 stakes was Proto Labs, a Minnesota-based custom-parts manufacturer specialising in the use of Computer Numerical Control-machining, 3D printing and injection-moulding. Outlining the company's unique selling proposition, Northern Europe Account Manager Mark Johnson said: "We see ourselves as being at the very forefront of digital manufacturing. Typically, customers upload their design to our website then our proprietary software figures out all the tool-pathing required to actually manufacture the item, allowing us to quote the likely costs within 24 hours, with finished injection-moulded parts deliverable within 15 business days and certain CNC-machined parts capable of being turned around within a single day."
Predictive Maintenance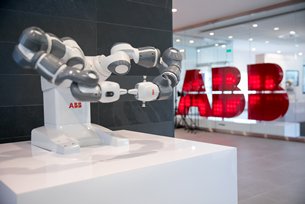 Many exhibitors at the event were relatively new, tech-focused businesses but there was still space for a number of the manufacturing sector's true veterans – most notably ABB, the 135-year-old Swiss-Swedish automation and heavy industry equipment giant. Despite – or maybe because of – its lengthy history, the company was keen to emphasise its cutting-edge credentials. To this end, last year it repackaged all its high-end digital solutions under one brand – ABB Ability.

Summarising the thinking behind this, Steve Gornett, a Project Manager with ABB UK, said: "ABB Ability represents where we want to go with Industry 4.0. As an initiative, it unites all our different divisions and all our various areas of activity. The instrumentation side of our business, for example, collects real-time data en masse. From that, we have developed a cloud-based control system and an app with wide applications in the field of predictive maintenance.

"Similarly, our drives and motors division has developed apps for sensors that that can be plugged into the side of motors. These then transmit real-time data, allowing us to implement an effective predictive maintenance regime."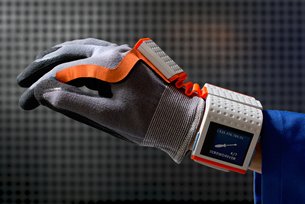 While ABB was not the only heritage business at the event, the more typical exhibitors tended to be smaller, younger European companies offering Industry 4.0-specific products and services. One such business, with a speciality in the wearables sector, was Munich-based ProGlove.

Championing the role of such technology, Aaron Windmueller, the company's UK Business Development Manager, said: "In our experience, when technology is actually attached to a human worker, this results in huge efficiency gains.

"To that end, one of our key products is the ProGlove, a smart bit of hand-wear with an integrated barcode-scanner. Often, when you're working on a production line or in logistics, you have to scan hundreds of items every day. If you are continually picking up a scanning pistol and then putting it back in its holster, you're losing four seconds every time you scan. Across your whole workforce, that's hundreds of thousands of seconds every month – time that the ProGlove gives you back."
Smart Vision
Another company looking to weaponise wearable tech in the coming battle to find success in the post Industry 4.0 world was Brittany-based AMA, manufacturer of the XpertEye. Originally focused on the entertainment sector, the company has now branched off into delivering smart-glasses software solutions across a range of industrial and medical applications.

Commenting on the evolution of the product, Managing Director Etienne Guillemot said: "The XpertEye no longer really resembles a pair of glasses at all. It's now more of a head-mounted camera and an instantly accessible display screen. This allows the wearer to share exactly what they are seeing, enabling them to collaborate remotely with a third party.

"We took our initial inspiration from the medical sector after observing that it would often be a nurse that went to see a patient, while a doctor delivered his diagnosis from afar. Realising that we could repair machines using the same protocols, we devised a system that allows an onsite operative to wear our glasses, while a remote expert can be called upon to immediately give input into any emerging problems."

Although the company was founded in 2004, it focused almost exclusively on smart entertainment applications until 2013. Realising the huge potential of smart glasses and the scope for developing booster apps, the company changed direction after a chance meeting with an orthopaedic surgeon proved a Damascene moment.

Explaining how this drastic change in priorities came about, Guillemot said: "At the time, the surgeon was instructing newly qualified Japanese doctors on how to carry out a certain kind of shoulder operation. After we had integrated our existing technology with his diagnostic and treatment approach, it became clear to us that we should sideline our entertainment activities and focus more on real-world applications."

The Factories of the Future Expo 2018 took place from 28 Feb-1 March at the UK's Manchester Central Convention Complex.

Related Link
Industry 4.0 Summit
For more market opportunities, please visit: http://research.hktdc.com
Computer & Peripherals
Electronics & Electrical Appliances
Engineering
Machinery
Technology
United Kingdom
Hong Kong
Western Europe