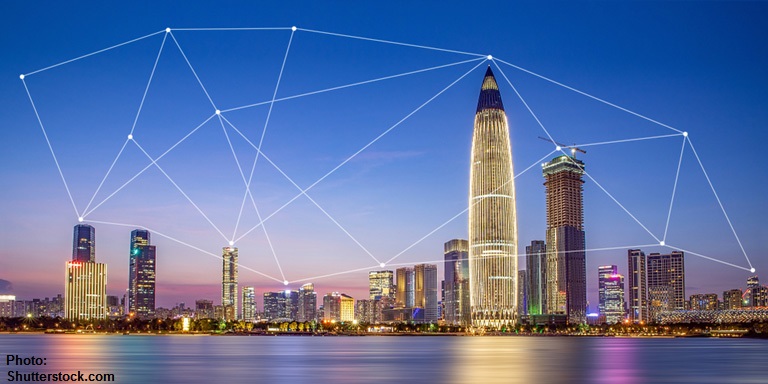 https://hkmb.hktdc.com/en/1X0AEOT7
Bay Area Needs Pay Area
As three economies in the Bay Area become more integrated there will be greater demand for digital payment systems bridging the gaps between them.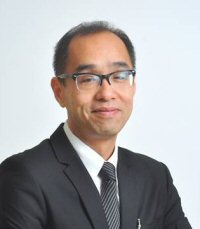 People from Hong Kong, the Chinese mainland and Macau will make many more trips across boundaries between the three regions as Bay Area economic integration progresses. This mobility opens up business potential for digital payment methods, Nielsen research finds. Michael Lee, Managing Director, Nielsen Hong Kong and Macau, outlines prospects for e-payment growth.

What led to this research?
The renminbi is well on its way to internationalisation. This is no pipe dream but is fast becoming a reality and that is no truer than in Hong Kong, the world's largest off-shore renminbi market. The latest 2018 Personal Finance Monitoring study published by Nielsen Hong Kong says the ratio of renminbi time-deposit accounts more than doubled, from 10% to 21%, over the past two years. The proportion of the affluent population – those who have liquid assets worth more than HK$1 million – having such accounts reached 37%.

The largest off-shore renminbi market is strongly connected with the on-shore market, the Chinese mainland. The connection is not only geographic but also economic, as Hong Kong is a part of the Bay Area initiative.

What's the link to the greater bay area?
The Bay Area initiative aims to integrate Hong Kong, Macau and nine cities in Guangdong province to develop the region, enhance connectivity, capital and talent flow as well as expand regional cooperation and growth. Ultimately the region will be developed into an integrated economic hub, the heart of a network of supply chains as well as a world-class high-tech innovation centre.

The business potential of the area is undoubtedly tremendous: its overall GDP is about US$1.36 trillion, according to government data, which represents 12% of the GDP of the country, equivalent to that of Australia. In addition, the Ministry of Culture and Tourism of the People's Republic of China says there were about 36 million overnight visitor stays in Guangdong last year, with about 22 million (roughly 60% of the visitors) coming from Hong Kong – a 4.7% increase compared with the previous year.

So mobility is already increasing?
As the Bay Area initiative gains momentum, Nielsen expects that in the near future more Hong Kong residents will travel to Guangdong for both business and leisure. A growing number of businesses of various kinds, as well as personal activities, are envisaged in the region; banking and financial organisations in Hong Kong and the Chinese mainland will benefit from the rise of e-payments and growth of cross-border banking needs.

Is e-payment a growing trend?
Nielsen Personal Finance Monitor 2018 reveals that most visitors from Hong Kong who travel to the Bay Area still use cash (93%) for day-to-day activities in the area. Nevertheless, the business potential of digital payment methods should not be overlooked. Payment by credit card is also common. About one-third of the Hong Kong visitors (34%) have used credit cards to settle payments in the Bay Area. This payment method is more common among millennials and Generation X.

The report also shows that mobile wallet has become increasingly popular in the Bay Area. About 20 per cent of Hong Kong visitors in the area have used this method, according to Nielsen Personal Finance Monitor. Such use is higher among Generation Z and millennials. Mobile wallet use is expected to continue growing.

Where do you see the opportunities lie?
The Bay Area is creating an international economic powerhouse; Hong Kong banking and financial institutions should capitalise on this valuable business opportunity. Currently just a quarter of Hong Kong visitors (26%) have used different kinds of banking products and services in the area. Ownership of banking products and services is higher among millennials (34%). Growing demand for banking and financial services is expected in the area, and financial institutions are well advised to tap into this rich vein by developing products and services there.

How did you reach these conclusions?
We based them on findings from the Nielsen Personal Finance Monitor 2018, a syndicated study that gives financial institutions the most comprehensive understanding of the personal-finance market. The study aims to monitor the ever-changing personal finance market and provide holistic views on consumers' personal financial status. Our data covers more than 1,000 respondents from Hong Kong aged 18 to 64 with a sampling error of 3.1 per cent, collected through online interviews in May 2018.

Nielsen Holdings, a global performance management company and S&P 500 Index constituent, has operations in more than 100 countries that cover more than 90% of the world's population.
Related Link
Nielsen
Hong Kong
Mainland China