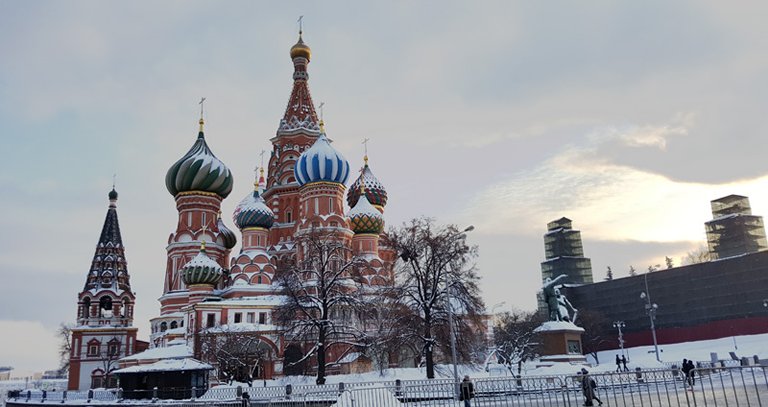 https://hkmb.hktdc.com/en/1X0AEN03
Russia: A Prime Belt and Road Investment Destination
The Russian economy has been undergoing a wave of diversification over the past decade to reduce its dependency on oil and gas. This has seen its government try to improve the climate for investors through generous incentives and huge infrastructure projects. In a classic win-win situation for both Russia and China, most of these projects are complementary to those that come under the scope of the Belt and Road Initiative (BRI). This potentially creates a whole new world of opportunity for Hong Kong investors and professional service providers.
Bridging the FDI Funding Gap
The double blow of the oil and gas price crash and the imposition of international economic sanctions sparked a crisis in confidence in the Russian economy on international finance markets. It led to a huge sell-off of Russian assets, a staggering depreciation of the Russian ruble and a subsequent recession in which real GDP growth fell from a yearly average of more than 3.5% between 2011 and 2013 to -2.8% in 2015 and -0.2% in 2016.
While the crash and sanctions had the effect of bringing the Russian economy to a shuddering halt, they also led to an acceleration of the pace of economic diversification and reform. Although mining and quarrying remains the most popular sector for foreign investment in Russia, with a 22% share of the country's total FDI inflows as of mid-2017, the combined non-energy sectors now account for more than half the nation's FDI. Manufacturing (21%), wholesale and retail trade (16%) and financial and insurance activities (15%) are becoming increasingly popular with global investors.
To restore investor confidence and alleviate the effect of Western sanctions, the Russian government has put in place new measures and reforms designed to attract investment. These include the privatisation of state-owned businesses, the provision of cheap bank credit to SMEs, digitising and streamlining government services and boosting strategic state-assisted investment in sectors such as high-tech industries by developing new techno and industrial parks and upgrading existing ones.
The staging of the 2018 FIFA World Cup in June/July 2018 should help improve the nation's international image and raise global awareness of the various investment possibilities available over its vast land mass. Russia is also supporting the BRI and is ready to actively participate in its implementation.
The international sanctions on Russia, such as asset freezes and travel bans on senior Russian officials and oligarchs with ties to President Vladimir Putin, have been led by the West, mainly the US and the EU. As a result, Russia has seen a significant fall in FDI from the EU, particularly between the second half of 2014 and the first quarter of 2016. This downward trend, has, however, been offset by FDI inflows from Asia, which once soared from US$595 million in 2008 (less than 1% of the total FDI inflows in Russia) to US$17.4 billion in 2016 (more than 53% of the total). This trend has continued despite the sharp rebound in FDI inflows from Europe in 2017, a time when Asia still accounted for 12% of the country's total FDI inflow. Ultimately, this had helped Russia diversify its FDI sources beyond its established European investors.
With few Asian countries supporting the economic sanctions imposed by the US and the EU, the continent has become a crucial source of investment for Russia. According to figures from the CBR, Singapore was the largest Asian investor in Russia in 2017, with an FDI inflow of US$2.4 billion, followed by mainland China (US$573 million), Kazakhstan (US$205 million) and Hong Kong (US$136 million).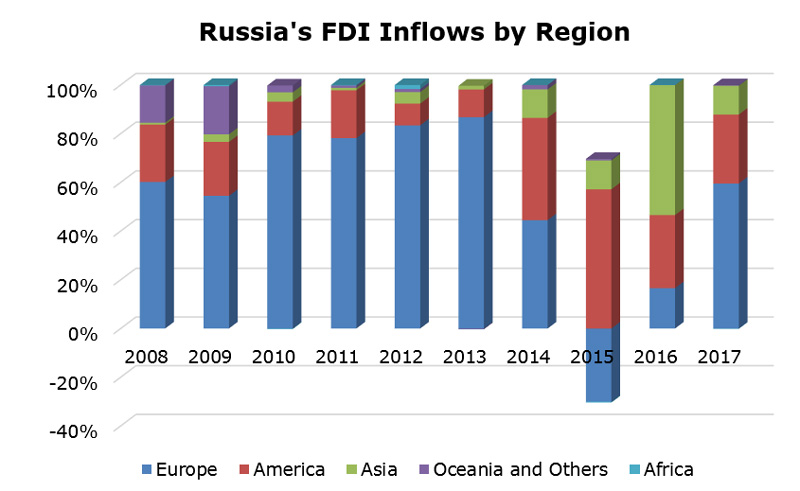 Strong Sino-Russian Ties
The close relationship between China and Russia serves as a solid foundation for the interplay of Russian and BRI investment projects. China does not support the international economic sanctions on Russia, and is actively investing in various sectors of the Russian economy.
An indication of this two-way economic co-operation is the inclusion by Russia of the Chinese yuan or Renminbi (RMB) in its foreign exchange reserve since the end of 2015. Furthermore, in March 2017, the CBR gave its approval to Chinese bank ICBC becoming the official RMB clearing bank in Russia. ICBC is the only Chinese bank with institutions in both Moscow and St. Petersburg which holds brokerage, dealership and depositary licenses.
These developments, together with the presence of private Chinese business ventures such as China Business Centre in St. Petersburg and the emergence of key joint investment funds such as the Russia-China Investment Fund (RCIF) by the Russian Direct Investment Fund (RDIF) and the China Investment Corporation (CIC), have greatly facilitated Chinese investment in Russia and made China the leading source country for Russian FDI announcements in recent years.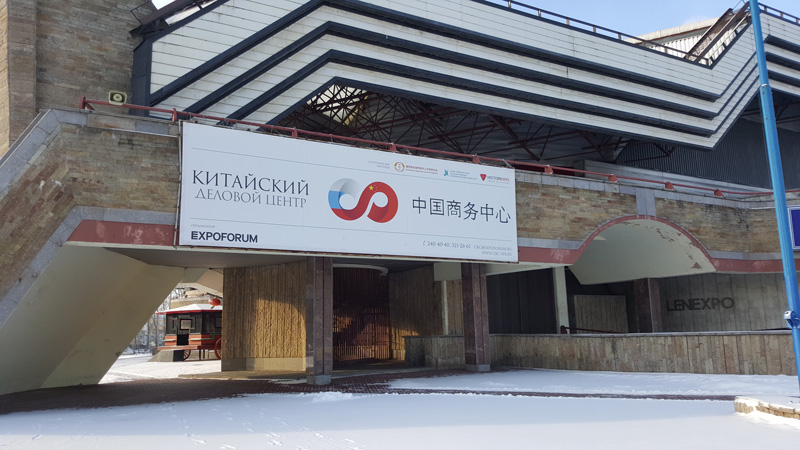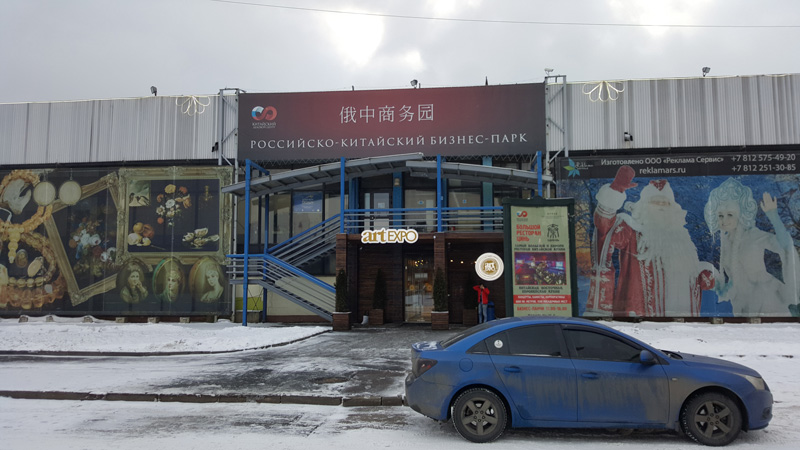 With US$2 billion received in commitments from both the RDIF and CIC, the RCIF has begun some 20 investment projects worth US$1 billion in various sectors since its inception six years ago. One landmark scheme is the Amur River Bridge project. Launched in December 2016, it is the first ever railway bridge crossing the Sino-Russian border. When completed in October 2019, it will create a new trade corridor between north-east China and Russia's Far East.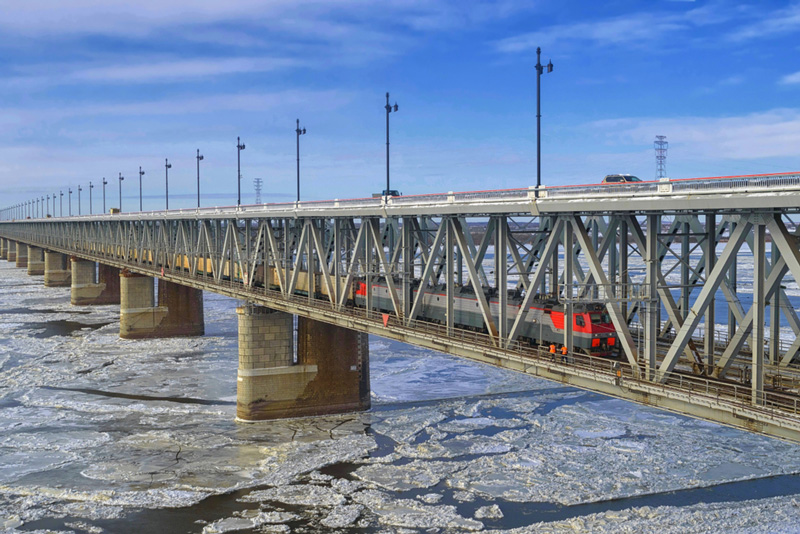 Infrastructure projects aside, the RCIF also invests in Russia's financial and retail sectors. In February 2013, the fund invested in the initial public offering (IPO) of the Moscow Exchange – the largest stock exchange in Central and Eastern Europe (CEE). After successful investments in leading Russian retailers like Magnit and Lenta, the RCIF made its first partial exit from an investment in February 2017 when it sold a portion of its stake in Detsky Mir, Russia's leading children's goods retailer, and played a significant role in the company's IPO. This helped to showcase how Chinese investment can help Russian companies grow and scale up to gain access to the stock market.
The RDIF, which is Russia's sovereign wealth fund with reserved capital of US$10 billion under management, has attracted more than US$40 billion of foreign capital into the Russian economy through long-term strategic partnerships. It has a portfolio of more than 50 investment projects in 95% of Russia's regions, and is estimated to have invested US$26 billion[1] (1.2 trillion rubles) in the Russian economy over the past six years, with almost 60% of its target projects technology-related.
In order to facilitate Sino-Russian investment, the RDIF and the China Development Bank (CDB) agreed to set up a China-Russia RMB Investment Cooperation Fund in July 2017. This created a simplified framework for direct investments with settlements in national currencies, which would invest up to US$10 billion in Russian and Chinese projects, including those under the umbrella of the China-led BRI and the Russia-led Eurasian Economic Union (EAEU).
Other examples of growing Sino-Russian co-operation are the possible launch of a joint investment fund partnership between the RDIF and CITIC Merchant, and the creation of a Russia-China Investment Bank with a wide range of investment banking services designed to strengthen economic co-operation between Russia and China. These include M&A advice, debt finance and capital market services such as IPOs.

Incentives and Infrastructure
As part of Russia's new industrial policy to overcome the effect of sanctions and enhance long-term industrial competitiveness, the Moscow government is promoting the gradual substitution of imports by local production. It has developed more than 2,000 individual projects in 19 sectors involving up to 800 selected products and implemented policies such as higher local content requirements to encourage domestic manufacturing.
Some Chinese companies, such as Anhui Conch Cement, Great Wall Motors, Lifan Motors and Van Chen (flour processing and lysine production), are already trying to take advantage of these Russian initiatives. They hope to exploit the opportunities of manufacturing relocation to both capture the 143 million-strong domestic Russian market and also to reach other markets in the Eurasian Economic Union (EAEU) such as Kazakhstan, Belarus, Armenia and Kyrgyzstan by using Russia as a manufacturing hub.
One special incentive measure that has been introduced to try to reduce import dependence in industrial activity is the use of Special Investment Contracts (SPICs). They are designed to encourage (i) the establishment of new (or the upgrade of existing) production facilities; (ii) the localisation of advanced technologies and (iii) the manufacture of products that have no comparable local substitutes. SPICs allow investors to operate under favourable conditions in terms of taxation, regulation and support guaranteed by the Russian authorities.
One example of how this is working in practice is Russia's biotechnology industry. Many international pharmaceutical manufacturers, including some from the Chinese mainland, are exploring how they might take advantage of the import substitution campaign and related incentives such as SPICs – as well as the relatively low operating costs in Russia – to start production there.
Long Sheng Pharma, with its divisional offices in Hong Kong, Beijing and Moscow, have been considering expanding pharmaceutical production in Russia with imported materials from mainland China. Valery Mandrovskiy, General Manager of the company's Hong Kong office and Chief Representative of the Association of the Russian Pharmaceutical Manufacturers in China, said: "The target of increasing the share of local manufacturing of finished formulations in Russia's pharmaceutical market from the current 35% to 70% in five years paints a very rosy picture for international producers considering production relocation".
He added: "By better exploiting Russia's labour cost advantage over many other production bases, made-in-Russia pharmaceutical and healthcare products can also be highly competitive in international markets".
Other opportunities on offer in Russia involve land and physical infrastructure. The country has 25 Special Economic Zones (SEZs) with an array of lucrative incentives designed to bring international investors into the country's priority sectors, such as the high-tech sector. These SEZs are granted a special legal status by the Russian government, providing companies based in them with tax preferences, free customs arrangements, land plots with ready-to-use infrastructure and free connection to energy resources. All this translates into cost savings of up to 30-40% on average.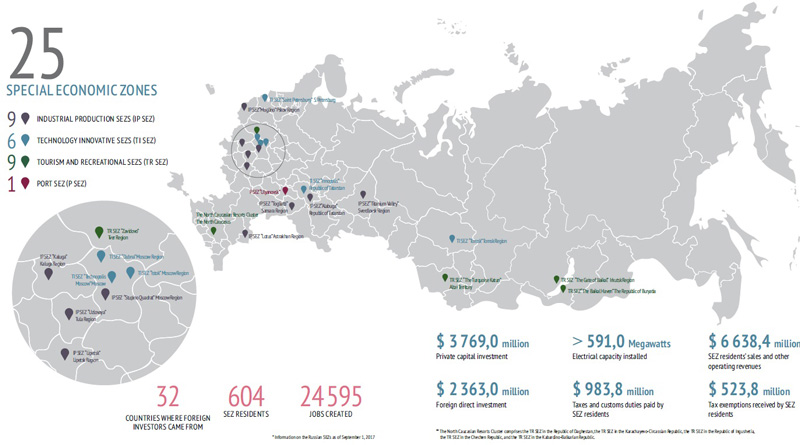 In addition to SEZs, the Russian government has been increasing its efforts to develop industrial parks across the country, doubling the number from 80 in 2013 to 166 in 2017. Mostly created by local administration or private entrepreneurs, these industrial parks are well-equipped with the necessary industrial, transport, warehousing and administrative infrastructure for manufacturing. As of 2017, 275 foreign companies from 27 countries/economies (including 8 from China) were operating localised production in these industrial parks.
PPP Projects Seeking Foreign Partnership
When it comes to mega infrastructure projects, Russia has a long history of developing projects on a private-public partnership (PPP) model with local and foreign investors. One of the forerunners in the use of PPP projects, the St. Petersburg City Administration relies on PPP to deliver mega-sized projects while adopting global best practices.
Successful examples include the US$5 billion Western High-Speed Diameter (WHSD) – the first urban high-speed toll highway in Russia and one of the world's largest PPP projects in the field of road construction – and the St. Petersburg Pulkovo Airport (LED), the only airport in Russia developed on a PPP basis.
The WHSD enhances transport connections between the regions of St Petersburg and provides a crucial link to the new deep-water port of Bronka, situated on the city's outskirts on the Gulf of Finland. As such, it is vital to the city's attempts to strengthen its status as a regional logistic hub in CEE.
Pulkovo Airport, one of the largest and busiest air terminals in Russia and Eastern Europe, is run by the Northern Capital Gateway (NCG) consortium – an international group made up of Russian, Greek and German companies and banks. It has the contract to manage and develop the airport on a 30-year operating lease that runs until 30 October 2039.
Russia's project developers are now actively looking at different PPP models that could be prove more attractive to international investors in other countries. For example, Chinese investors usually prefer build-transfer (BT) projects rather than build- operate-transfer (BOT) or build–own–operate–transfer (BOOT) projects.
While transport infrastructure will continue to be a key development area for Russia and the BRI, Russian authorities, especially at local levels, have been paying more attention in recent years to fostering sustainable, inclusive social and economic development. This includes the development of satellite cities such as the Yuzhny Satellite Town project in southern St. Petersburg.
The only project in Russia where a new multi-functional development (R&D, industry, business and housing) is planned on an area exceeding 2,000 hectares, the "smart city" elements such as energy-efficient transport, intelligent lighting, smart parking and electronic healthcare are central to the Yuzhny development plan.
This is a greenfield project, and as such, the project owner is open to proposals in which Hong Kong investors and professional services providers can act as partners in terms of project financing, urban planning and transport management. The city's strong connection with mainland Chinese and other Belt and Road investors is also highly appreciated.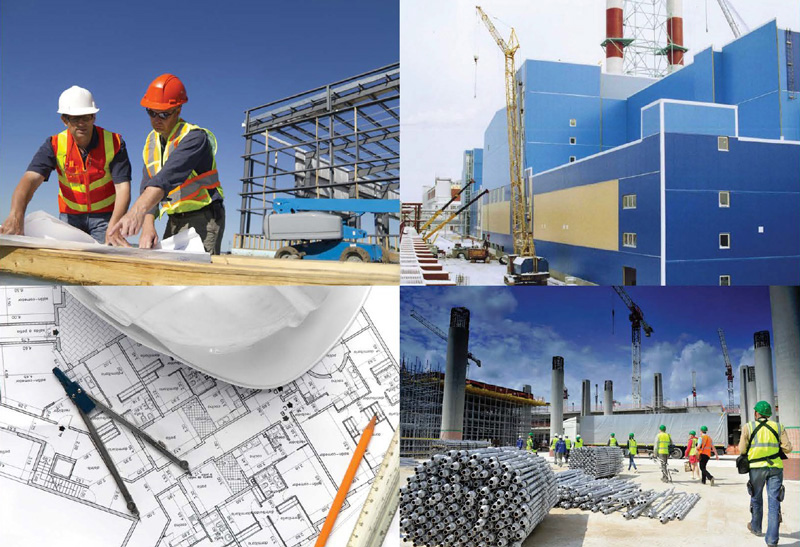 Chinese Investment Success
Given the geographical proximity and close political and economic relations between the two countries, it's unsurprising that there is already a great deal of successful Chinese investment in Russia. The US$1.3 billion-plus Pearl of the Baltic Sea project in the southwest of St. Petersburg – a multi-functional residential and commercial complex for more than 30,000 people, financed by the Shanghai Industrial Investment Company (SIIC) – is to date China's largest foreign non-energy development project in the country.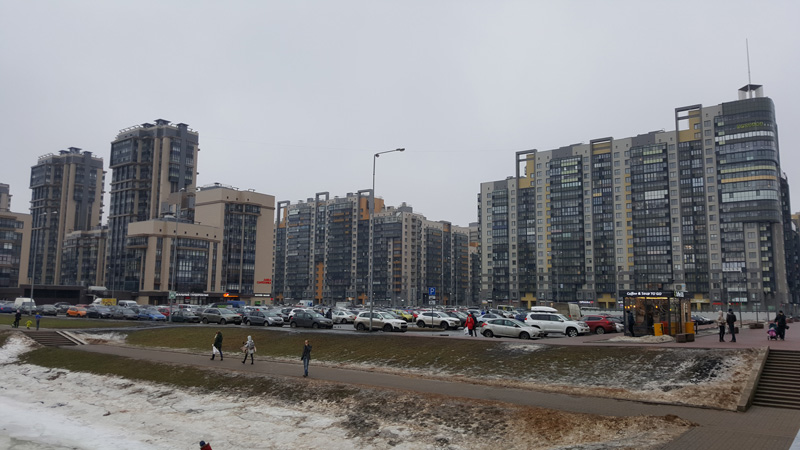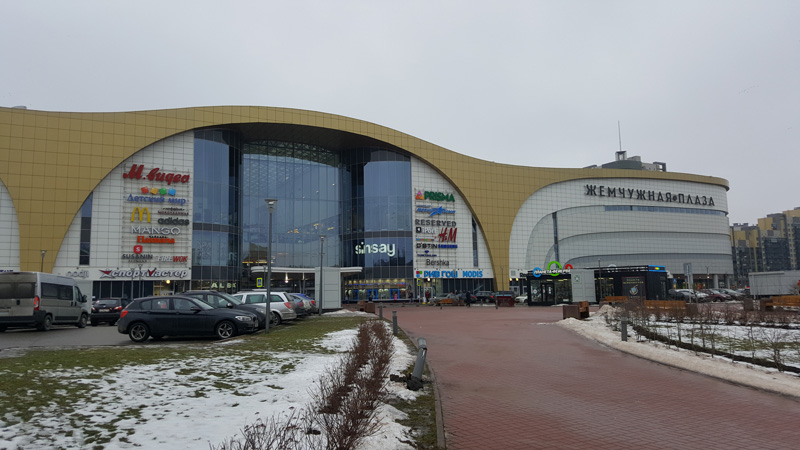 The Hua Bao International Investment Company, formed by Russia's Hua Ren Invest Ltd and China's Shandong Dongbao Group, is reportedly implementing a number of investment projects, including the development of a convention and exhibition centre and an industrial park targeting companies from China, Russia and other Shanghai Cooperation Organisation (SCO) member states such as India, Pakistan and Central Asian countries.
These projects provide solid building blocks for Chinese investors looking to achieve greater success in the Russian market. One area where this may prove crucial is the Arctic, which is becoming increasingly globally significant given its strategic and economic importance, especially as regards scientific research, environmental protection, sea passages, and natural resources.
China's Arctic Policy White Paper, released in January 2018, sets out Beijing's aim of creating greater collaboration with other Arctic and near-Arctic states such as Russia. The objectives are to build a "Polar Silk Road" as a shorter alternative to existing China-Europe voyages via the Suez Canal, to participate in the exploration for and exploitation of oil, gas, mineral and other non-living resources, to conserve and utilise fisheries and other living resources and to develop tourism.
A Greater Role for Hong Kong
As its economic recovery continues to gather steam and the anticipated World Cup-related spending spree kicks in, Russia's international image may well be bolstered somewhat, while the global profile of several of its lesser-known cities is also certain to be raised.
In 2017, Russia was Hong Kong's eighth most important European trading partner, having placed orders for a record US$2.8 billion worth of goods. With the Russian economy's upward trend set to continue, its trade with Hong Kong will almost certainly grow. As an early indicator of this, in the first five months of this year, trade between the two enjoyed growth of 84%, which breaks down into a 91% rise in Hong Kong's exports to Russia and a 61% increase in imports from Russia to Hong Kong.
With Western sanctions still in place and European and American investors remaining reluctant to commit to any Russia-based projects, it is highly likely that those looking for backing for new initiatives within the country will seek to make wider use of Hong Kong as a fund-raising platform and as a means of striking deals within the wider Asian capital pool. The help of Hong Kong's professional service providers is also expected to be sought out with regard to advising upon, executing and managing future projects within Russia, particularly with regard to infrastructure development, finance, logistics, information technology, environmental protection and urban planning.
Among the key elements that paved the way to greater Hong Kong-Russian economic collaboration was the early 2016 signing of a Comprehensive Double Taxation Agreement (CDTA) between the two, which then came into force in the July of the same year. At around the same time, a further boost came when the Hong Kong Stock Exchange (HKEx) approved Russia as an acceptable jurisdiction of incorporation for listing applicants. At present, an Investment Promotion and Protection Agreement (IPPA) is also being negotiated between the two. Once signed, it is believed, this will optimise the synergy between the two trading partners, while also offering greater protection to both Hong Kong and Russia-based investors.
---
[1] According to the average RUB/USD exchange rate between 2011 and 2017
Finance & Investment
Building & Construction
Logistics & Supply Chain