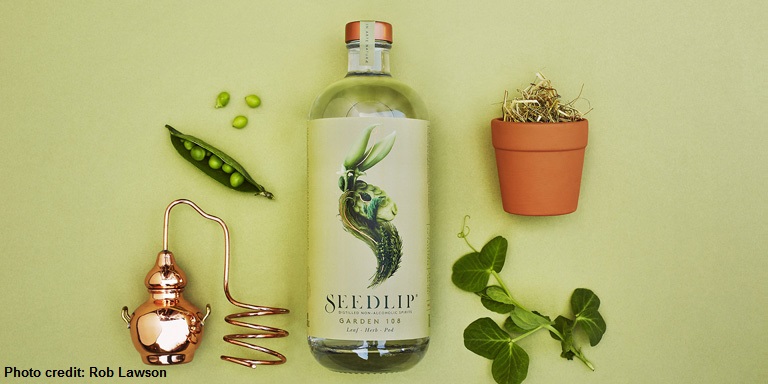 https://hkmb.hktdc.com/en/1X0AEMUC
The Spirit of Inclusion
The world's first non-alcoholic spirits brand has invited 16 bars globally to create no- and low-alcohol cocktails - including The Old Man in Hong Kong.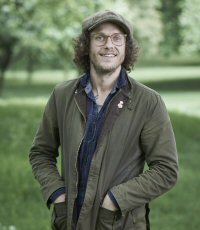 Going alcohol-free often means drinking overly sweet mocktails or the same old sodas – but the world's first non-alcoholic spirits brand, Seedlip, aims to change all that. The UK-based company has created two non-alcoholic spirits, Garden 108 (peas, hay, spearmint, rosemary, thyme) and Spice 94 (all spice, cardamom, oak, lemon, grapefruit, cascarilla) best served with Indian tonic water.

These unique offerings are being promoted with an initiative called the N o l o Cocktail Bar (24-25 July), where 16 bars around the world will utilise Seedlip spirits to craft discerning mixes. This includes The Old Man in Hong Kong, which will prepare three low-alcohol and three non-alcoholic cocktails to curious drinkers including Summer in Bimini, a carbonated cocktail of clarified pink grapefruit and salted Seedlip Garden 108.

Seedlip Founder Ben Branson set up the brand so everyone could have access to great drinks, regardless of alcohol content. As for the launch of N o l o, he says, "I was keen to unite all these wonderful bars we work with [to create] something that was really focused on inclusivity. Whether you drink alcohol or not, you should be able to have a great drink, and N o l o was about capturing that opportunity and occasion."
A new drinks category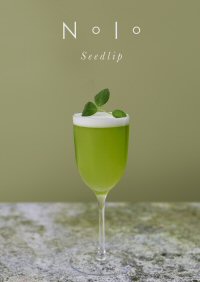 Branson was inspired to set up Seedlip after stumbling across the 17th century book The Art of Distillation, and its recipes for non-alcoholic herbal remedies. His distilled non-alcoholic spirits are currently available at a number of restaurants, bars and hotels including 8 1/2 Otto E Mezzo Bombana, The Pawn, MO Bar at the Mandarin Oriental Hong Kong, The Murray and the Royal Hong Kong Yacht Club. Seedlip is additionally stocked on the shelves of several major retailers, including Just Green, Oliver's and The Bottle Shop.

All 16 bars participating in N o l o, which include Hope & Sesame in Guangzhou and Melbourne's Black Pearl alongside The Old Man in Hong Kong, have been supporting Seedlip since the beginning. "We've been blown away by how ready they all were to get behind the campaign and concept," he says.

The Seedlip founder says the market for his non-alcoholic spirits – a completely new category – is fast gathering traction in Hong Kong, which reflects a global trend.

"Consumers are looking for better options when they're not drinking, plus in Hong Kong the culture is more about eating out rather than getting drunk. If you're eating out six nights a week, you probably don't want to drink alcohol six nights a week."

Branson believes that Seedlip's success is down to timing. "It was the right time to launch something like this – it's about drinking better alcohol, the premiumisation [of it]. We've already seen it with soft drinks, with consumers opting for less fizzy sugary options such as coconut waters."
Mature markets want alcohol-free
When Branson visited Hong Kong earlier this year, he fell in love with The Old Man bar, which is inspired by the memory of the writer & cocktail lover Ernest Hemingway. With its trailblazing libations, the entrepreneur felt it would be the perfect place to showcase the N o l o Cocktail Bar concept to Hong Kongers. "The Old Man was an early supporter of Seedlip, and it's one of most inspiring bars I've been to in the last two years. Through all its hard work, it recently debuted at fifth place on Asia's 50 Best Bars List, which is no small feat considering what's going on in Singapore and China."

Head Bartender at The Old Man, Agung Prabowo, says it was introduced to Seedlip at the beginning of this year after the bar opened. Once it had established itself as a well-recognised bar destination in Hong Kong, it met with Ben, heard more about N o l o and felt the timing was right for a collaboration. "Our bar operations are steady and the city's demand for non-alcoholic and low alcoholic drinks has risen, a concept we fully support," he says.

Mature cocktail markets such as Hong Kong, London and New York are already seeing more demand for non-alcoholic and low alcoholic drinks, Prabowo says. "What makes Hong Kong different is that there are quite a few people here who aren't into drinking as much as, say, your average Londoner or New Yorker. In this sense, I think we're in a prime position to promote N o l o as we already have the demand from our demographic, which bodes well for the scene," says Prabowo.

Prabowo was a little surprised to see such demand for low and no-alcohol drinks at The Old Man given that it's a Hemingway-inspired bar, although he points out that even the most seasoned drinkers take a break once in a while. "There's a time and a place for both no and low alcoholic drinks and we really want our customers to not feel excluded because of their drinking habits. Bars are social places and all should feel welcome, which truly makes N o l o all inclusive."

Once the N o l o event is over, The Old Man plans to add more drinks utilising Seedlip spirits to its cocktail menu. "As we're already advocates, we'll be in a good position to help promote the concept," says Prabowo.
Trend sweeps the city
Seedlip has attracted many other fans in Hong Kong, and is stocked at a number of other restaurants including Duddell's, Aberdeen Street Social and 8 1/2 Otto E Mezzo Bombana. As testament to the demand for premium non-alcoholic drinks, its products are also available in many local supermarkets for drinkers to enjoy at home.

Another Seedlip stockist is restaurant Meats, where dishes including porchetta, lamb shoulder and home-made sausage are served simply with sea salt or marinated. Domenico Carella, Pirata Group Bar Manager says. "The uniqueness of Seedlip is in its taste and range – it's a great non-alcoholic option to offer our guests. While Seedlip is non-alcoholic, it also adds something special to alcoholic cocktails – a classic daiquiri can be enlivened with Seedlip Garden 108," he says.

Carella says the alcohol-free cocktails are gaining more traction than their low- alcohol counterparts. "Seedlip is very well known in the industry and is definitely getting better known among our guests – I really hope drinks [mixed with Seedlip] will become more popular in the future."
Related Links
Meats
Seedlip
The Old Man