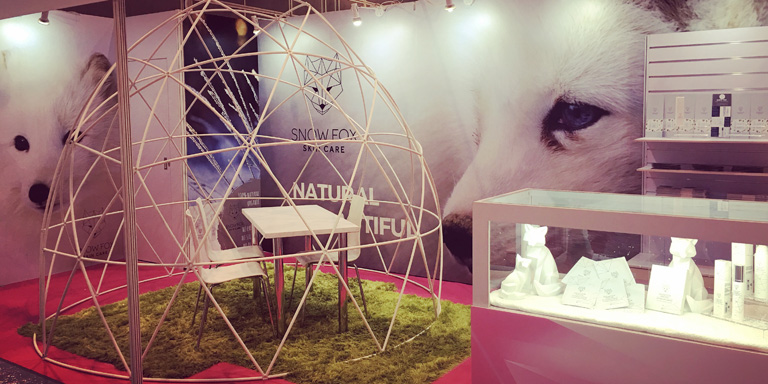 https://hkmb.hktdc.com/en/1X0AEMTD
Beauty and the Entrepreneur
Living with a skin disorder, an Australian-born Hong Kong entrepreneur turned her quest to overcome the challenge into a business and created a beauty and wellness venture.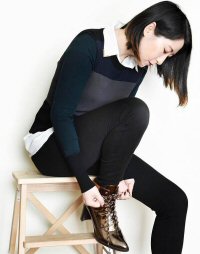 During her time working as an analyst at a private bank earlier in her career, Phoebe Song routinely dealt with different industries' research and data. She discovered that many people cared about beauty and wellness, especially the millennials - who have strong purchasing power. Given the market trend and her own experience in dealing with rosacea, a facial skin disease, Song stepped forward to her beauty aspiration by writing a blog to share beauty and wellness tips and experience.

"Until one day, someone paid me to write something which was the same as my salary, I know it is earning money," Song said. That was the time when she quitted her job and started her own lifestyle venture – Spa Monkeys.

The venture combined blog, merchandising and reviews of quality-verified beauty, spa and wellness options in Hong Kong – a sort of "Open Rice" or "TripAdvisor" for beauty and wellness. Spa Monkeys was first a one-lady team, focusing on blog posting, then the team was expanded when Song decided to create a review system of beauty, spa and wellness.

"I found it difficult to find good quality beauty, spa and wellness services in Hong Kong," Song explained. Spa Monkeys developed an information platform for beauty, spa and wellness service providers in Hong Kong, while acting as a gateway to link up customers and service providers. Spa Monkeys also included an e-commerce platform, acting as the Hong Kong exclusive distributer for high quality foreign natural and certified beauty products.

The knowledge and experience from running these platforms, and the market insights gained from its customer base provided a strong foundation for Song to expand her business.

By 2016, with half a million users utilising the platform each month, Song decided to scale up by creating her own brand - Snow Fox Skincare. Twelve months on, the skincare brand has already appeared in top female international magazines and made it to some "best skincare" lists worldwide.
One day, you will be pretty again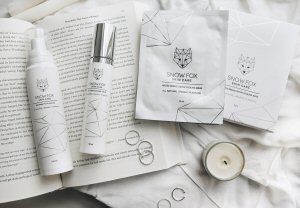 Snow Fox Skincare is the first self-created brand by Spa Monkeys. It is a natural and 100% plant based skincare product designed for hypersensitive skin and the 'saviour' for the founder's skin disorder.

"My rosacea became very serious after I gave birth to my baby, my skin was peeling off in flakes," Song said. "When I once went to Singapore, a man passing by said to me 'I can see that you should be pretty, and one day, you will be pretty again'. He was so worried about me that he even introduced me to a Chinese doctor." At the height of Song's skin disorder, Snow Fox Skincare was born.

Launching a skin care brand in Hong Kong is never an easy task, and building Snow Fox Skincare was a tough challenge. "We spent the very last buck in Spa Monkeys to launch Snow Fox Skincare," Song said. Sourcing from Australia and developed in a lab at Taipei, it was an unknown brand at first, but soon received quality media coverage by Harper's Bazaar, ELLE and Cosmopolitan. The brand topped some "best skincare" lists worldwide, including the "Top 10 Australian and European Organic & Natural Brands of 2016" from Marie Claire.
The next stage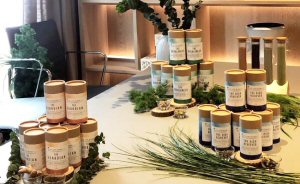 Its latest product, Life Biome, was launched in June 2018. It is an Australian brand specialising in nutritional supplements. "It was the founder of The Life Biome who found me and asked for a partnership," Song said. The brand used a technology called Cellular Preservation Technology (CPT), a patented process which allows the optimal cellular preservation of the plants harvested, so that the supplements produced have double the amount of nutrients than those in the market. "I tried and it is working, so I hope the market can try too," Song said.

Snow Fox Skincare currently has about 21 retailing points worldwide, including nine in Hong Kong, and the business is growing rapidly.

"We have many customers from the Chinese mainland and the United States," Song said. The company is further upscaling by setting up office in New York City and partnering with one of the top retailers in the United States.

But Song is not forgetting where it all began. "Hong Kong is a great place for start-ups, and will always be the strong foundation for the company," said Song, "because the city has the most welcoming system and the top retailing sector in the world."