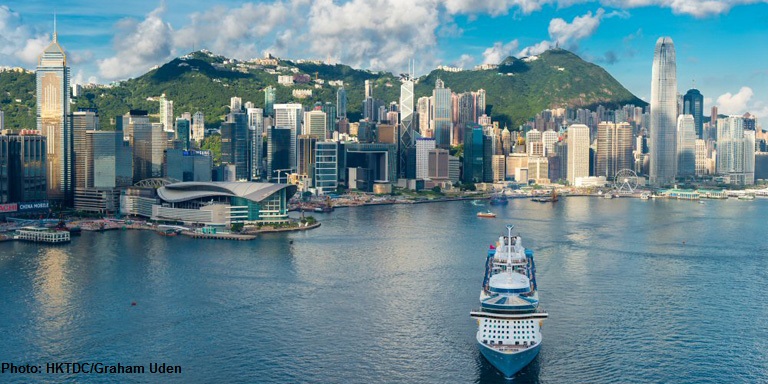 https://hkmb.hktdc.com/en/1X0AEMOI
Reaching a Win-win Solution
An independent arbitrator explains the dispute resolution process and analyses why Hong Kong has strong advantages as a global arbitration centre.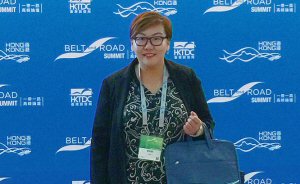 Dr Anny Wong, Founder & CEO of AlphaSmart World Limited, is an independent arbitrator, mediator and business consultant with a special interest in the Belt & Road Initiative and the Guangdong-Hong Kong-Macao Bay Area Development. Having lived around the world during her professional career, including the US and Australia, Dr Wong views Hong Kong as an ideal seat for international dispute resolution.

What does your role entail as an independent arbitrator?
An independent arbitrator is an impartial third party who carefully considers and analyses the evidence put before him or her, drawing on knowledge of relevant laws and policies in order to weigh up each party's case and make a resulting ruling. However, unlike a judge, an arbitrator is actually chosen by the disputing parties in lieu of formal court proceedings, and may be selected specifically for his or her industry knowledge particularly in complex cases where specialised expertise might be required.

An arbitrator will often encourage collaborative communication between disputing parties in an attempt to reach settlement before official arbitration proceedings begin, and throughout proceedings will act as a referee, facilitating discussion. If a settlement is reached, the arbitrator will then draft a settlement agreement.

Mediation is a voluntary, confidential and private dispute resolution process in which a neutral person, the mediator, helps the parties to reach their own negotiated settlement agreement. The mediator has no power to impose a settlement. Their function is to overcome any impasse and encourage the parties to reach an amicable settlement.

Can you briefly explain the arbitration process?
Arbitration is a consensual dispute resolution process based on the parties' agreement to submit their disputes for resolution. It allows parties to engage in an efficient, confidential and fair process leading to a final, binding and enforceable award. The parties involved agree on its terms, which are often found in the provisions of a commercial contract or applicable investment treaty.

The parties choose their preferred location, or seat of arbitration, to hear the dispute, and among these, the Hong Kong International Arbitration Centre (HKIAC) is ranked among the top five worldwide according to Queen Mary University of London and White & Case's 2018 International Arbitration Survey. Language for the proceedings, and the appointment of an arbitration tribunal (usually composed or three independent arbitrators) is also agreed upon.

What procedures follow?
In HKIAC arbitration, a provisional timetable is then set by the tribunal. The claimant submits their statement of claim, and the respondent submits their statement of defence. Further written submissions may be directed by the tribunal. A hearing may follow (attended by representatives of both parties and/or their legal counsels), or the case may be determined on the basis of documents only. Proceedings are closed, and an award is made which includes a financial settlement. This process may take anything from a few hours, to months or years.
Why is Hong Kong ranked so highly as a centre for international arbitration?
The city's attributes for dispute settlement in the region include a strong legal system, an abundance of professional expertise, advantageous geographical location, connectivity with the mainland, and support from the Government.

Hong Kong enjoys a unique position – simultaneously part of China, and also a special administrative region under the "one country, two systems" doctrine, with complete autonomy in all areas aside from matters of defence and foreign affairs.

The rule of law is upheld in a legal system overseen by an independent judiciary – indeed, Hong Kong has been ranked the most judicially independent in Asia by the World Economic Forum's Global Competitiveness Report over the last ten years. Parties are free to choose lawyers and arbitrators from anywhere in the world, without restriction, for dispute resolution in Hong Kong.

Legislative changes in June 2017 have further enhanced the competitiveness of Hong Kong's regime for dispute resolution services. It is also intended to divert more commercial, construction, financial, trade and similar disputes from the local courts to arbitration and/or mediation, thus saving significant time and costs of the parties and relieving the pressure on courts' resources. This new legislative framework will allow Hong Kong to put itself in a competitive position for future Belt and Road related outbound investments disputes brought by Mainland enterprises, which is seen to be a future trend in the growth of Asian arbitration.

Any other advantages for Hong Kong?
Hong Kong, through HKIAC, offers highly cost-effective arbitration services compared to other major arbitration institutions in Asia and around the world. Awards made in Hong Kong are enforceable in more than 150 jurisdictions through the New York Convention and several bilateral arrangements on mutual enforcement of arbitral awards.

More than 50 per cent of the world's population lives no more than a five hour flight from Hong Kong, with direct flights connecting to most major cities. Hong Kong's East meets West culture ensures local professionals' fluency in English , Cantonese and Mandarin, and a liberal visa policy means that nationals of more than 150 countries can visit Hong Kong visa-free.

Where do you see the opportunities going forward?
Because of its location, Hong Kong will play an important role as the centre for any Belt and Road and Bay Area-related disputes. These two major economic drivers will involve a lot of infrastructure-related projects – historically, a sector where a high amount of cases use arbitration to settle, rather than go into court. Under the Belt and Road, a lot of projects may have to go by sea, so we are expecting a rise in marine related disputes to use arbitration as a resolution mechanism.

Overall, Hong Kong's understanding and embrace of Asian traditions, values and culture and its experience in blending the best of East and West give it a distinct advantage in dealing with any disputes arising between Mainland enterprises and international businesses.

Related Links
AlphaSmart World Limited
Hong Kong International Arbitration Centre (HKIAC)
Business Management & Consultancy