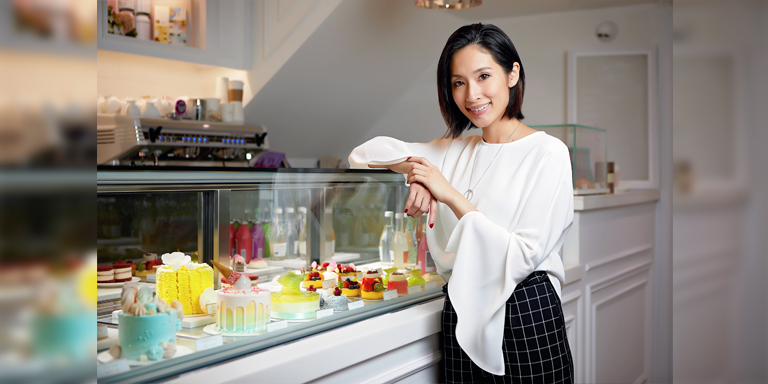 https://hkmb.hktdc.com/en/1X0AEK48
Long Live the Cake
The Founder of Vive Cake Boutique shares her journey to creating innovative, delicious and heathy desserts.
Vive Cake Boutique's Founder and Creative Director Vivien Lau discovered her passion and talent for baking by chance after making a cake for a friend's birthday. Launched with online orders in 2014, Lau subsequently opened a pop up at The Pulse shopping mall in 2015 and now has two boutiques in Wan Chai and Central serving her signature cakes, cupcakes, macarons, cookies and other confectioneries. Described as, "among the crème de la crème of Hong Kong's bespoke dessert makers," Lau also bakes celebration and wedding cakes to order.

You take a low-fat, low sugar approach to your baking. What inspired this direction?
People nowadays are notably more concerned about their health and diet. We saw that need and created our desserts with lower sugar contents and good quality ingredients. We also adjust our ingredients to clients' dietary requests, such as using coconut sugar instead of white sugar for young children (the former has more vitamins and minerals than standard white sugar).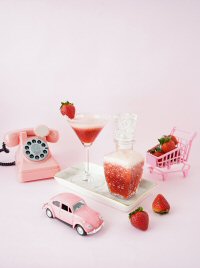 Many celebrities are fans of your cakes, including Aaron Kwok, Charlene Choi and Miki Yeung – can you tell us about any tailor-made creations you baked for them?
It was a memorable experience creating a six-tiered birthday cake for Aaron Kwok's 50th birthday, decorated with his favourite things and with a "heavenly king" theme that incorporated a crown on the bottom and top of the cake. But I didn't purposefully set out to build a celebrity fan base – I'm just focusing on creating distinctive, high quality cakes.

Who else are your clientele and what items do they most like to eat and drink when they visit your boutiques?
The majority of our clients are female, and many are young parents. They like to enjoy our mini cakes the most, along with a cup of our specialty coffee. We use coffee beans rated 80 or above by the Specialty Coffee Association, which are roasted locally for premium freshness.
You set up the business with a pop-up at the Pulse in 2015. How did you grow the business after that?
It was a one-man band operation before I set up my pop-up store, taking bespoke orders online via Instagram and Facebook, and through friends at my private studio in Central. I learnt and made everything from scratch. But I realised you only have two hands, and there's only a limited number of cakes that you can make them. People also make a lot of last minute requests but I could not always cater to those. So I decided it was time to expand the business from made to order to retail. I did a lot of market research and found a niche in the market. What I've achieved has certainly gone beyond my expectations.

Your corporate collaborations have included H&M, Lane Crawford, Estee Lauder and Cath Kidston. How do you plan to grow this side of the business?
It's always fun to do collaborations or work with different brands in Hong Kong, even if it's just a small project. It's a good branding exercise to let people get to know us better, which will hopefully lead to more opportunities.

What were some of the biggest challenges in setting up Vive Cake Boutique and what challenges do you continue to face on a daily basis?
The greatest challenge has always been managing the business. It's easy to start something, but sustaining it is the biggest challenge. I started recruiting pastry chefs when I was 28, and it wasn't always easy to convince someone to make your concept and ideas come true.

Will you open any other stores in Hong Kong soon? How about overseas outlets?
We will certainly consider opening other stores in Hong Kong, but quality and consistency always comes first. We are not considering overseas outlets at the moment.

What are your long-term plans for Vive? Would you like to collaborate with other local businesses, for example?
We would like to explore more opportunities to work with other businesses, and reinforce our branding position in Hong Kong. It's also very important for us to continue improving our quality and service.
Related Link
Vive Cake Boutique