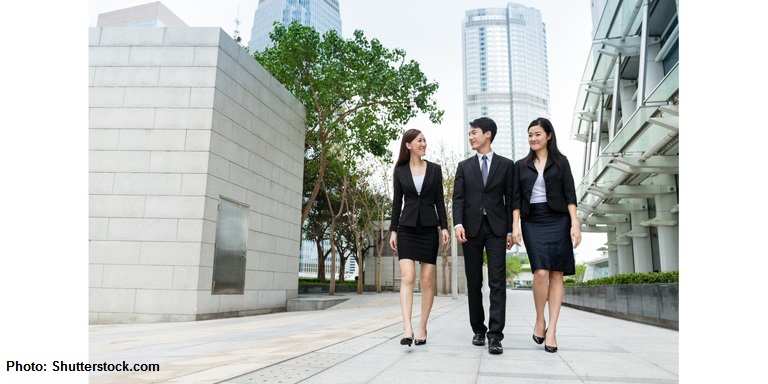 https://hkmb.hktdc.com/en/1X0AEHK1
Promoting Staff Wellness Helps both Bosses and Employees
An expert in Wellness Consulting explains why looking after the health and wellness of employees actually helps companies.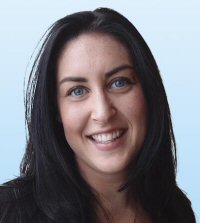 Companies at the Asia Pacific are suffering billions of dollars in losses related to employee health issues, according to a new report from Colliers International. Victoria Gilbert, Colliers' Head of Wellness Consulting, Asia Pacific, explains why wellness is now a key business priority to bolster employee engagement and productivity.

What is Wellness Consulting?
Wellness Consulting is a new service offering for Colliers' clients across Asia-Pacific region. Managed from Hong Kong, it helps people to assess the health and wellness of their spaces, and devise strategies to improve and include health and wellness in their built environment. This covers everything from construction to operation, and all the way through to people's behaviour – how the building's occupants use the space. Our new research Wellness Report is part of Colliers' Future of Workplace thought leadership series, presenting actionable insights for both developers and occupiers.

Why do clients want this?
A lot are going for green building certification, such as LEED, and BEAM Plus, and newer ones such as WELL. Colliers is itself pursuing Version 2 of the WELL Building Standard for our own office in Hong Kong, which would be the first registered interior project for this standard in Asia Pacific.

This concept, which originated in the US, is just starting to make its mark in Asia, where wellness is becoming a key component of workplace strategy. Having introduced Wellness Consulting for our clients last year, we are now bringing wellness to the forefront, giving our clients a more well-rounded strategic service offering.

What's the aim of the Wellness Report?
We wanted to inform and educate the market on what we see as one of the forefront workplace trends. Responding to demand from both the developer and occupier side to integrate wellness into interior spaces, the report shows why it's important, how it's being done in the region, and gives tips to prospective organisations on how they can think about brining wellness into their corporate strategy.

What insights were uncovered?
Drawing on an AIA study conducted in Asia around health amongst the working population, we found that 70.3 per cent of people in Hong Kong suffer from a lack of sleep. Hong Kong also has the longest working hours in the world, and the stress levels associated with both can have an adverse impact on productivity.

On the other hand, there are some great examples of pro-active corporates. Citi, for example, incorporated an holistic wellness strategy into its office in One Bay East, Kwun Tong, with everything from an onsite gym, to really thinking carefully about the food and nourishment provided in their café and in office vending machines. A lot of work is also being put into educating the staff on how to improve their own health.

Does it require an office refit do to that?
Not at all – many corporates are coming on board by starting small and leveraging existing resources. For instance, many people use fitness wearables to monitor their own health. Employers can encourage this by organising fun competitions around the number of steps walked. They can think about the office layout, and whether it offers opportunities for people to move about, and check the ergonomics of the furniture. Plants can be added to bring in an element of nature. Apps can be utilised to show the quality of the indoor air – all these are initiatives that show employees they are cared about.

Hong Kong is a city with a lot of open space, which people love to get out and enjoy. Employers can make the most of this by initiating opportunities for outdoor exercise they wouldn't otherwise have.

What's to be gained by investing in workplace wellness?
As an individual, the benefit is improved health. For an employer, the benefits are largely around some of the HR metrics: reduced absenteeism; and reduced incidence of presenteeism (when somebody is physically present in a workplace but has a physical or mental ailment distracting them). A healthy workplace helps employers to attract talent, and reduces employee turnover – especially among millennials who expect a workplace to cater to their health. It also increases overall productivity, which has an incredible impact on a business's bottom line.

From a developer perspective, the benefits come from tenant attraction and retention. (Tenants looking to attract talents are going to want to lease the best building). We're also starting to see health and wellbeing being featured in investor conversations, and I think will translate to increased asset value over time.
Related Link
Colliers