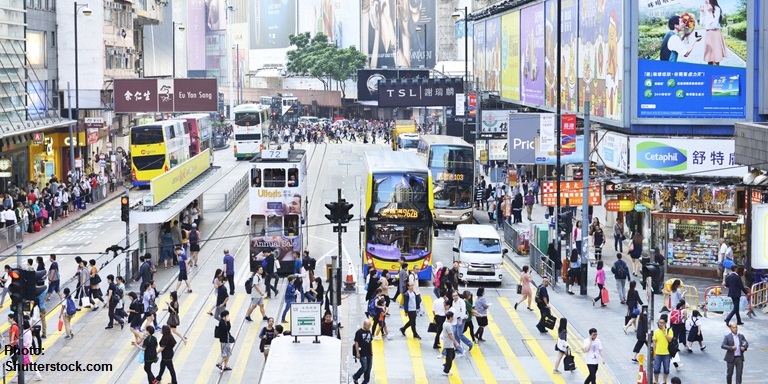 https://hkmb.hktdc.com/en/1X0AEABV
Back to Bricks and Mortar
A retail expert believes bricks-and-mortar stores are able to offer added value that online shopping can never deliver.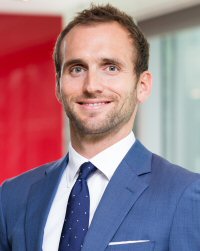 E-commerce is often seen as a profitable alternative to running a physical store. But James Assersohn, Director of Retail Asia Pacific at real estate and investment management services firm JLL, argues this is not always the case. His analysis is detailed in a recently released JLL report entitled "Reimaging Retail: Bricks, Mortar, and the Evolution of e-Commerce in Hong Kong."
What's the current state of e-commerce in Hong Kong?
As a proportion of total retail sales, online purchases in Hong Kong have lagged behind many other leading global cities. Having said that, the HKTDC's market statistics show that online sales expanded at a CAGR (Compound Annual Growth Rate) of 15.1 per cent between 2011 and 2016, compared to just 1.5 per cent for the overall retail sales over the same period. A recent survey of market participants by JLL also reflects a similar level of optimism, in which 72 per cent of retailers and 90 per cent of landlords surveyed expected to see significant growth in online sales over the next five years.

Why isn't an online business necessarily more profitable?
Given the city's high retail rents, there's a natural assumption that e-commerce presents a more profitable alternative to operating a physical store in Hong Kong. However, our research reveals otherwise, with shipping and marketing costs and high return rates being the Achilles' heel for online retailers. The majority of online retailers provide free returns to remain competitive, and as a result, savings on rental and labour costs are often marginalised.

How to make it work?
There's a growing consensus that online sales are not expected to replace physical stores in Hong Kong in the foreseeable future, notwithstanding their provision of greater variety and more competitive pricing. What we are seeing, though, is more and more e-commerce giants moving into bricks-and-mortar retailing, bringing with them new technologies and the goal of reshaping both the online and offline shopping experience in their quest for a bigger slice of the market.

Just to name one example, Chinese online retailer JD.com has partnered with Hong Kong-based Fung Retailing, which operates over 3,000 stores locally and abroad, to develop artificial intelligence-driven retail solutions.

So, where's the sweet spot?
To propel the growth of Hong Kong's retail sector, e-commerce does have an important role to play. However, instead of relying exclusively on online sales, JLL believes the market is well positioned to evolve towards an omni-channel solution, which incorporates the new way that customers wish to shop be it through mobile, social media, physical stores or online stores. These need to be seamlessly integrated to provide the perfect shopping experience to the customer. In return, the retailers gain a rich source of data that can be analysed to create a personalised marketing and sales channel for every consumer and improve sales.

How can traditional retailers compete?
Price is not the only way that physical retailers can distinguish themselves from their online competitors. Given appropriate customer service, the experience of shopping in a store can be far better than shopping online. Many retailers are making huge investments into bringing fun and engaging technology into their stores to vastly improve the interaction they are having with each customer. Personal touches such as customisable products, VIP events, great after-sales service and the look and feel of the store can greatly add to what is now known as 'experiential retail'.

The outlook, in a nutshell?
The future of the retail market of Hong Kong lies in its evolution into omni-channel retailing. From our perspective, the growing popularity of mobile payments and wider adoption of big data analytics will move us in this direction, as well as enhancing the overall shopping experience of consumers. This certainly requires retailers and mall operators to invest more heavily in technology.

However, widespread adoption will have implications for the way malls have traditionally operated in Hong Kong. Currently, rental benchmarks are based on visibility of sales achieved by individual stores, and with mobile payments gathering traction, this data will inevitably become less visible. Mall operators will hence be required to revise their methodology.

The application of big data analytics also gives rise to a similar situation. Retailers are challenged with determining which data is the most useful for their business, and turning it into real insights that will impact productivity and their bottom lines. It is essential for them to invest in the right data storage, analytics platforms and digital analysis talent in a bid to help draw a big picture of how their sales and marketing strategies align.
Related Link
JLL Hong Kong