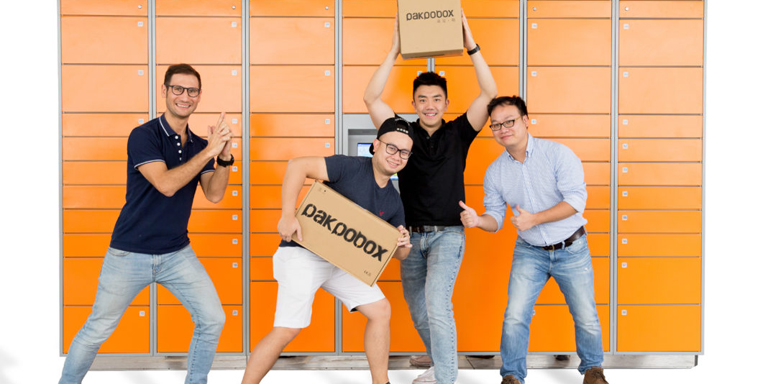 https://hkmb.hktdc.com/en/1X0AE8IU
Delivering the Goods of the Future
Four young people want to turn letter boxes into secure lockers where you can receive anything from online shopping to laundry.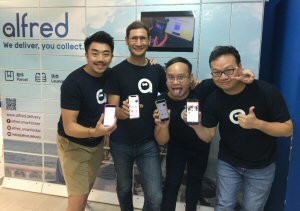 Online shopping makes life easier in terms of time savings, but the convenience may stop at the delivery. What if someone needs to be home to accept the goods, and/or there is nowhere secure to leave them?

Four entrepreneurs – three from Hong Kong, one from the Chinese mainland – conceived a solution in Pakpobox, a B2C system of smart lockers provided in strategic locations, which the vendors could deliver to, and consumers could access, 24/7.

Founded in 2014, their start-up instantly hit the mark. Today Pakpobox operates around 4,800 smart locker compartments – called Alfred - installed all over Hong Kong, and the service is now being rolled out overseas with Italy and Australia as the first export markets.

In another aspect to its business, Pakpobox has delivery contracts with postal operators, retailers and other logistics providers on the Chinese mainland, in Indonesia, Australia, Malaysia, Macau, the Maldives and Myanmar.

Several rounds of investor funding have propelled the company's rapid growth. To date Pakpobox has raised close to US$2million from investors including Japan-based venture capital firm Infinity Venture Partners, SQ Capital Group, The Aria Group, Betatron and Kevin Li, founder and Chairman of 4PX Express, a leading China-based cross-border logistics solutions provider that received investment from Alibaba's logistics arm Cainiao in 2016.
Christian Secci, co-founder and Chief International Officer of Pakpobox, believes the company is successful because it meets an everyday need.

"Millennials want convenience," he said. "Millennials don't want to wait at home waiting for a courier, or to go and collect from a centre – they want the freedom of location, and the freedom of time. This is our ultimate vision. We want to save our customers time and give them more freedom to focus on the things they care about."

Alfred is positioned as "your 24/7 automated butler," receiving parcels around the clock, and accessible by the user at any time, Mr Secci continued. Apart from receiving purchases from e-commerce platforms, and despatching returns, he envisages the lockers to be a safe receptacle for all home deliveries, such as laundry, food and groceries. Recently, two new services – delivery of soup and fresh fruit – were added to Alfred's capability.

The partners' vision is for Alfred to ultimately be installed in all residential estates.

"In every estate, there is a letter box," Mr Secci said. "No one sends letters today, but everyone is receiving parcels, or laundry, or food etc. Our idea is to change all these letter boxes to smart lockers where you can receive any kind of goods or service."
Currently, the founders are in talks with a leading property services company in Hong Kong with a view to franchise Alfred in its properties under management.

The partners have a goal to become one of the top three smart-locker operators in the Asia Pacific region.

Sheldon Li, Pakpobox's co-founder and Chairman, believes that the company's investor base, with strong connections and resources in logistics, e-commerce, property management, real estate development and banking, should provide strategic value to fuel the partners' growth plans.

"As the e-commerce market and parcel volumes continue to grow, smart lockers as a cost-effective delivery channel with much potential for automation and labour saving as compared to traditional home delivery has a huge growth potential," he said. "We believe that smart lockers would carry the same weight for parcel delivery in this e-commerce age as the mailbox for mail delivery in the past."

The current round of funding – closed in December - will primarily be used to expand the company's smart locker network and lifestyle services in Hong Kong and abroad, he said.

Mr Li further remarked that this is one of the first times that Infinity Venture Partners has invested in a Hong Kong start-up. "This shows that overseas funds are increasingly becoming interested in investing in Hong Kong start-ups," he said.