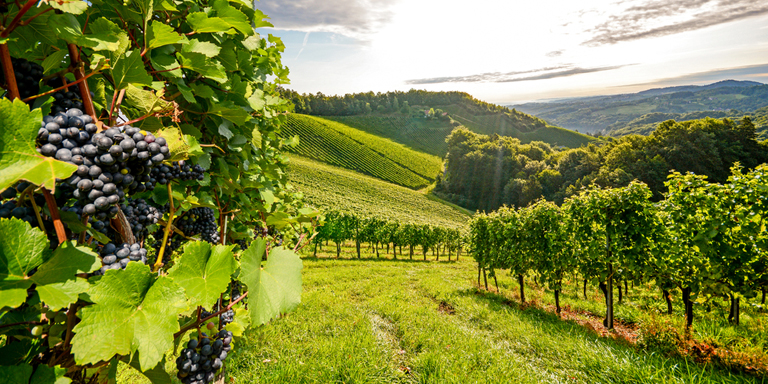 https://hkmb.hktdc.com/en/1X0AE6I0
Cheers to Italian Wine
Wine lovers in Hong Kong and the region are showing increasing appreciation for fine wines from Italy.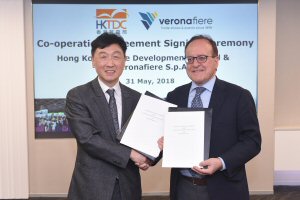 Italian wines, especially big reds such as Amarone and Barolo, are increasingly loved by Hongkongers, thanks in part to a decade-long collaboration between the HKTDC and Italian exhibition organiser Veronafiere.

Italian wine imports to Hong Kong jumped 26.4 percent in 2017, making Italy the city's fifth largest supplier of wines.

Veronafiere CEO Giovanni Mantovani acknowledged the strategic value of Hong Kong as Asia's predominant wine hub at a signing ceremony on May 31 to consolidate Veronafiere's longstanding collaboration with the HKTDC to bring wineries from Italy to Hong Kong. The occasion marked the 10th anniversary of the two organisations' partnership to showcase Italian wine makers at the Hong Kong International Wine & Spirits Fair. This year's edition takes place from 8-10 November.

"Hong Kong is a gateway to China and Southeast Asian markets such as Vietnam, but it is also a very important market in its own right," said Mr Mantovani.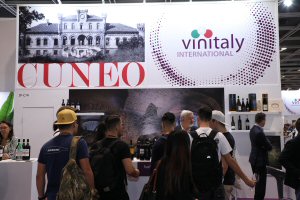 He added that the partnership with the HKTDC had seen strong growth in sales of Italian wine in the region, and that the Wine & Spirits Fair was "the front door to enter the market".

Veronafiere participates in the fair through its wine brand Vinitaly. As well as showcasing renowned Italian wineries at the popular Vinitaly Pavilion, it will also introduce Italian olive oil tasting for the first time this year.

HKTDC Deputy Executive Director Benjamin Chau said there was no doubt the robust growth in Italian wine imports was due largely to the dedicated efforts of Mr Mantovani and his team. He said it was also a reflection of Hong Kong's attributes as the region's leading wine hub.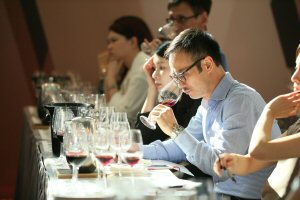 Mr Chau noted that Hong Kong enjoys a competitive advantage over its neighbours thanks to a range of factors including the abolition of wine duty in 2008 and streamlined customs facilitation between Hong Kong and the Chinese mainland.

Given that about one-third of all wine imported into Hong Kong, by dollar value, is exported to other countries, another important edge of the city is its capacity to store and transport high-quality wine safely and efficiently.

The mainland is by far the city's biggest export market, accounting for more than 80 per cent of the wine shipped out of Hong Kong, again by dollar value, followed by Macau, Vietnam, Japan and Singapore.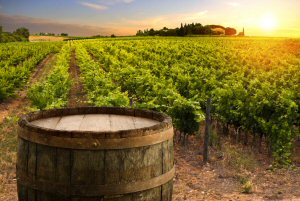 Mr Chau said China represented a huge growth opportunity as more consumers on the mainland were turning to wine. The average per capita consumption in China is only one litre compared to five litres in Hong Kong, he explained. "Hopefully we can see this double to two litres per person."

Ahead of this year's fair, Veronafiere will bring its highly-regarded Vinitaly International Academy Certification Course to Hong Kong.

Mr Mantovani said there were increasing numbers of people in Hong Kong and the mainland who wanted to deepen their knowledge about all aspects of wine making, including bio-diversity. "We expect to train about 30 people and create more ambassadors for Italian wine in Hong Kong."

The course will be expanded to include products from Italy's national agro-food industry and, in particular, olive oil, which will also be featured at the fair.

Mr Mantovani also revealed that the more sophisticated wine drinkers in Hong Kong showed a preference for bold, full-bodied red wines such Amarone, Barolo and Montepulciano.

However, he noted that finding the right wine to match Chinese cuisine could be quite a challenge. "You have such a diverse range of flavours on your plate, from salty to spicy, sweet and sour. For some dishes you might need a lighter white wine."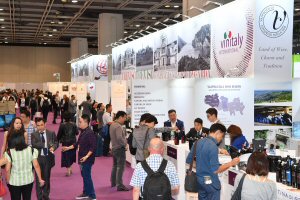 Last year, a total of 186 wineries from Italy showcased their wines and spirits at the International Wine & Spirits Fair. They formed one of the largest and most popular pavilions and were among the 1,070 exhibitors who interacted with nearly 20,000 trade buyers from 70 countries.

The fair is recognised as an ideal platform for wine traders to source wine products and exchange market intelligence. It opens to the public on the final day and attracted more than 25,000 public visitors last year.

Mr Chau explained that wine trading had become increasingly important to Hong Kong's economy with a recent survey indicating that more than 50,000 people were employed in jobs related to wine, including the retail and services sectors.

With consumers from the mainland, Hong Kong and the rest of Asia expected to drink more wine in the years to come, that can only be good news for Hong Kong as it cements its enviable position as the leading wine trading hub in Asia.
Italy
Hong Kong
Western Europe