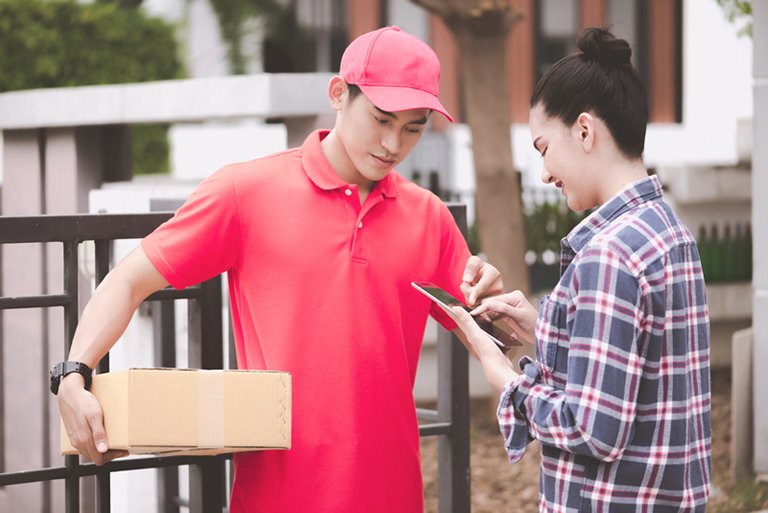 https://hkmb.hktdc.com/en/1X0AE59C
China's Social Media Marketing (6): How Hong Kong Firms Can Build Sales via Mainland E-Commerce Platforms
Interview with JD Group
The JD Group first ventured into e-commerce in 2004 and is now China's second largest e-commerce platform, with business spanning e-commerce, finance and logistics. Its e-commerce business is divided into JD.com and the cross-border JD Worldwide.
JD.com is mainly selling domestic and joint venture firms' products. Overseas products sold on JD.com are required to complete trade and customs declaration formalities. Consequently, the JD.com platform is better suited to well-developed overseas firms with joint venture operations on the mainland.
JD Worldwide, on the other hand, is a cross-border platform for a wide variety of merchandise that provides overseas firms with more efficient marketing and promotion for products that comply with China's cross-border e-commerce policy. Officially launched on 15 April 2015, JD Worldwide now boasts over 1 million SKUs on sale [1], including many Hong Kong health supplements and cosmetics brands.
Opportunities for Overseas Firms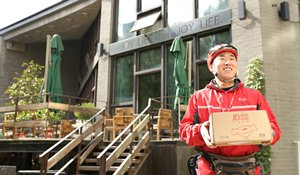 E-commerce has been developing on the mainland for many years, with consumers becoming increasingly demanding. From a "price is everything" attitude in the past, online shoppers are now more interested in products of better quality. Foreign products can satisfy this demand and give e-commerce consumers wider choice. Personal care products, skin care and makeup products, maternal and baby products and foodstuff are the most sought after categories on JD's online platforms.
Cross-border shopping platforms such as JD Worldwide make it more convenient for overseas businesses to enter the mainland market. Overseas businesses do not have to register in China and can access mainland e-commerce platforms through the cross-border policy as long as their products are on the cross-border bonded goods positive list.
Record-filing is only necessary for first-time import of each product type, with future imports enjoying "three-document instant clearance" [2], i.e., customs clearance upon presentation of the electronic order from the e-commerce company, payment receipt from the paying company and waybill from the logistics company. Products sold on cross-border platforms do not have to carry Chinese marks and labels. The only taxation is 11.9% VAT on the sales value.
Cross-border platforms also offer overseas firms more convenient settlement methods. For example, JD Worldwide can convert RMB income from mainland sales directly into US dollars and remit the amount to overseas accounts. For settlement, JD Worldwide checks the delivered orders on a monthly basis and generally makes payments in two weeks once the information has been verified. If revenue exceeds a certain amount, the settlement period will be shortened to less than once a month to speed up turnover.
Sounding Out the Market to Understand Mainland Consumers' Needs
Overseas companies often apply their local experience to the mainland market and introduce products and sales models popular abroad. Due to the vast size of China's consumer market, many businesses tend to be over-optimistic about sales in the initial stage.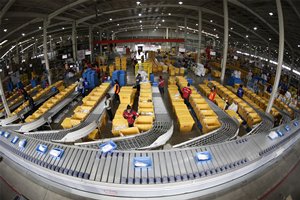 Companies entering the mainland market should take care to understand mainland consumers' needs and preferences and should not blindly import products on a large scale. The first three to six months should be seen as a "warming up" period, with focus on finding out consumers' preference for particular brands and products. Co-operation with the mainland operational team also needs time for running in.
There are many factors that need to be addressed in assessing the Chinese market and successfully introducing a business into the mainland. The question of product storage is an example; whether to choose direct mailing or bonded warehouse is one of the decisions facing many e-commerce businesses.
Direct mailing may be considered in the early stage of operation. Then, after collecting information on consumer preferences for different products and finding out what products consumers in different regions like best, products that are likely to sell well can be stored in bonded warehouses based on initial information collected. Attention to detail and "fine tuning" like this can be used to maximise cost and efficiency.
Compared with their overseas counterparts, mainland consumers are much more demanding of logistics speed and quality. Overseas companies need to adapt to this difference. At present, large e-commerce platforms like JD.com all provide overseas e-commerce firms with bonded warehouses in different locations. JD.com's own logistics team can assist overseas companies in the "last mile" of delivery and provide speedy and excellent logistics.
Growing a Professional Operating Team
A good e-commerce operating team needs to have professionals in business operation, customer service, marketing and other areas. In the early stage of mainland operation, very few overseas e-commerce firms have enough professional staff to run the business. Many look for partners to help in running online stores and in areas such as web design, customer service, warehouse management and sales promotion. When choosing a partner, overseas firms should look for knowledge of the business, brand engagement, publicity skills and other qualities, not simply buy on price.
Overseas and Hong Kong companies alike must drop all ideas of offline operation when running an e-commerce business on the mainland. In its contact with Hong Kong companies, JD.com has come to the conclusion that they are well versed in all kinds of offline publicity tactics but may not be able to readily adapt to sales promotion methods commonly used online. Some companies leave everything to their partners rather than co-operate and communicate with them.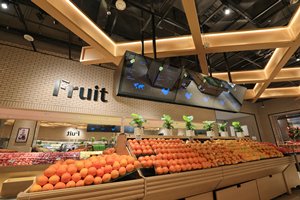 Many partner teams are actively communicating with JD.com colleagues in Hong Kong and Beijing in the hope of participating in JD.com's flash sale, 6.18 shopping festival and other large-scale activities. They also seek to increase exposure, drive online store visits and promote sales by directing browsing traffic. However, some Hong Kong companies show a lack of enthusiasm for these activities and often fail to prepare in time, neglecting web page design, promotional gifts, publicity materials and failing to get products ready.
Overseas companies can achieve great success by actively engaging with mainland partners. JD.com cites the following success story as illustration. In the early phase of its entry into the mainland, a Hong Kong health supplement brand identified several star products with its operating team, visiting JD.com's offices in Hong Kong and Beijing to meet staff and discuss how to increase front page exposure.
Based on its long years of experience and analysis of consumer data, JD.com's team put forward several recommendations to this company, which worked out a targeted plan for redirecting browsing traffic on the basis of feedback collected. The company achieved rapid sales growth by boosting the hit rate through flash sales, sales promotions during the 6.18 mid-year mega sale and the subsequent integration of its operations.
In the long run, a company needs to develop its own online operations team, otherwise it will be "bound hands and feet" by its partner, which will be bad for future development.
How to Carry Out Online Publicity
Mainland e-commerce companies can often come up with innovative ideas for brand publicity and product promotion thanks to long years of experience. If overseas firms are unable to keep pace with this promotional activity they will have difficulty competing. On the mainland, the peak sales seasons are not Christmas and Easter but 6.18, Double 11 (Single's Day), Black Friday and Double 12. Understanding these distinctly different promotion cycles is the first lesson overseas entrants to the mainland market must learn.
It is worth noting that mobile devices have become an important channel for e-commerce on the mainland. JD.com's sales figures suggest that mobile accounts for 80% of total sales and that sales through desktops only makes up 20%.
Wechat is a very important publicity channel and generates the lion's share of JD.com's sales revenue. Thus, vendors must make good use of Wechat to publicise and promote their brands as well as communicate with partners in order to do this well on Wechat. These include properly directing public account traffic flow, how to write good publicity posts, what information to push to consumers, and how to interact with consumers and offer "red packets" to promote sales. Overseas companies must pay attention to these activities rather than just rely on e-commerce platforms' recommendations. Successful brand publicity will help boost product sales; it is the "muscle power" of a brand and an important channel for securing consumer loyalty.
Web page layout is also very important in e-commerce publicity. Web pages on overseas e-commerce platforms are relatively simple and mainly show basic product information, such as appearance, specifications and price. However, mainland consumers are used to getting more information from the web, such as detailed product information, user guides and reviews.
For example, a Hong Kong 3C store (selling mainly computers, communication equipment and consumer electronics) on JD.com used to have a very simple web page layout for its products. Even though it enjoyed a leading position in product quality and price it failed to achieve a substantial increase in sales. JD.com staff analysed its sales figures and discussed ways to give greater weight to product introduction and information with emphasis on the Hong Kong company's strengths, including photos and interactive videos of offline sales. Through web page layout optimisation and redirecting browsing traffic, this company became one of JD.com's top vendors with monthly sales reaching millions of yuan.
How Will the Fourth Retail Revolution Affect Businesses?
The "fourth retail revolution" is the way forward for e-commerce. It aims to make further use of data in retail without borders, integrating online and offline operations. Businesses can understand consumer preferences through the big data provided by e-commerce platforms and effectively distribute goods to different regions. They can also work on product upgrade and improvement as well as explore consumer preferences based on big data feedback.
In future, e-commerce will be more than just a sales channel, but will also be a data provider that can help businesses development.
JD.com has opened different types of offline stores using online data as a guide. Unmanned supermarkets, 7Fresh store, JD Home and drone delivery are some of the experiments in "retail without borders". In future, JD will be able to see from the online platform what residents in a particular region like best and channel these products to that region. The breaking of barriers between online and offline operations will open wider channels for businesses and bring more products to consumers.
---
[1] SKU: Stock Keeping Unit.
[2] "Three-document instant clearance": After the e-commerce platform receives an order from consumer, the e-commerce company will send the electronic order to customs for declaration and to the logistics company for picking the merchandise from the warehouse. Meanwhile, after the payment company receives the electronic order from the e-commerce company, it will also send the payment receipt to customs. Customs will approve clearance after verifying these three documents, after which the courier company will deliver the product to the consumer.
Information Technology
Advertising Services
Mainland China
Mainland China