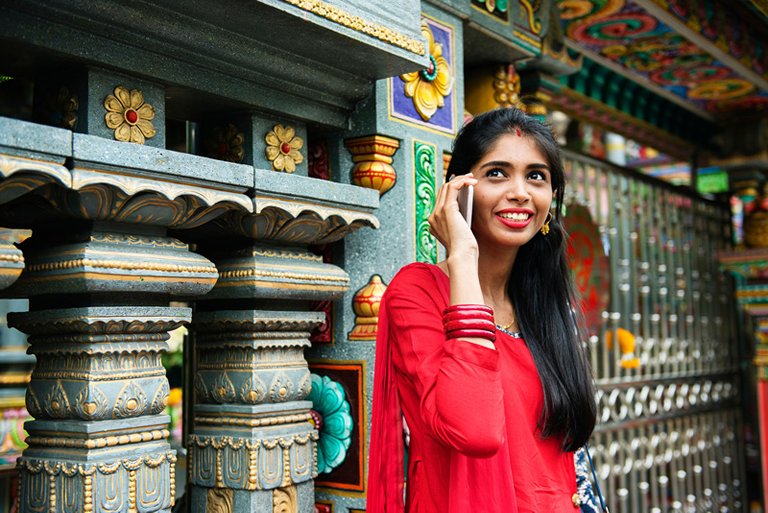 https://hkmb.hktdc.com/en/1X0AE41N
Accessing India's Consumer Market: India-Hong Kong Business Collaboration – the Case of DTDC and Buy For Me
In India, organised retail including chain stores and supermarkets constitutes less than 10% of the country's total retail sales. Most Indian consumers buy their daily necessities at neighbourhood, or kirana, stores. However, the growth of digital literacy and internet access in India, coupled with the increased availability of low-cost smartphones, has kick-started a transformation of its retail landscape. This is characterised by the arrival of a multitude of online marketplaces and e-commerce platforms, accompanied by rapidly rising online sales and a growing sophistication in the e-tailing market. The previous article Accessing India's Consumer Market: Capitalising on the E-commerce Boom looks at the boom in India's e-tailing sales, as well as the restrictions on FDI in both the retail and e-tail sectors.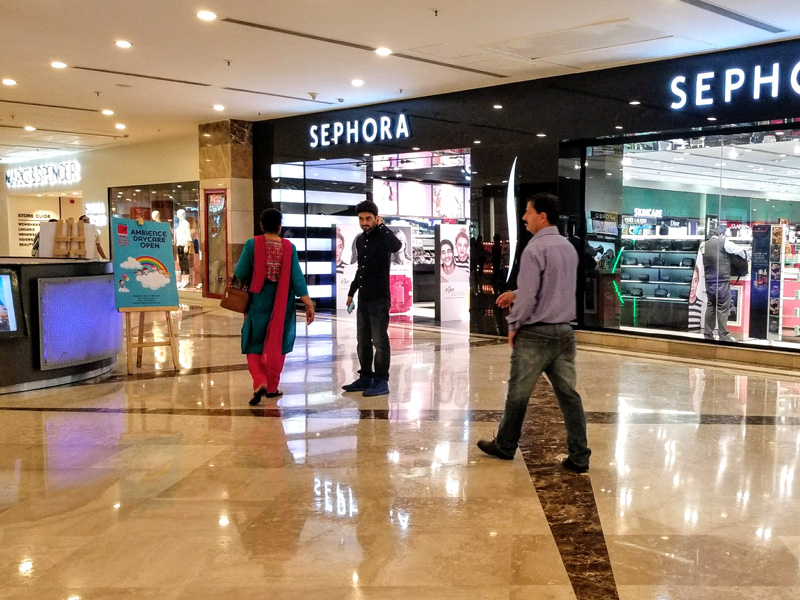 Ordering products and having them delivered to their homes is not an entirely new idea for Indian consumers and sellers. Many kirana stores provide cash-on-delivery (COD) services to their customers, take orders from them by phone or otherwise, and even offer them short-term credit for goods they have ordered and purchased.
However, e-tailing has gone far beyond the usual pattern of traditional kirana home-delivery service. It provides not just the convenience of getting the product delivered to one's doorstep, but also an enhanced access to a much greater variety of products, far beyond what the kirana stores can offer to their customers.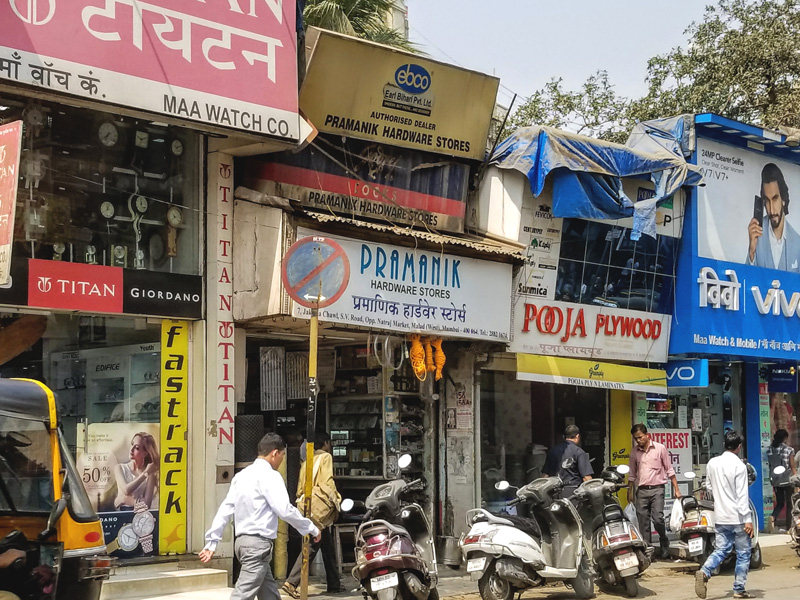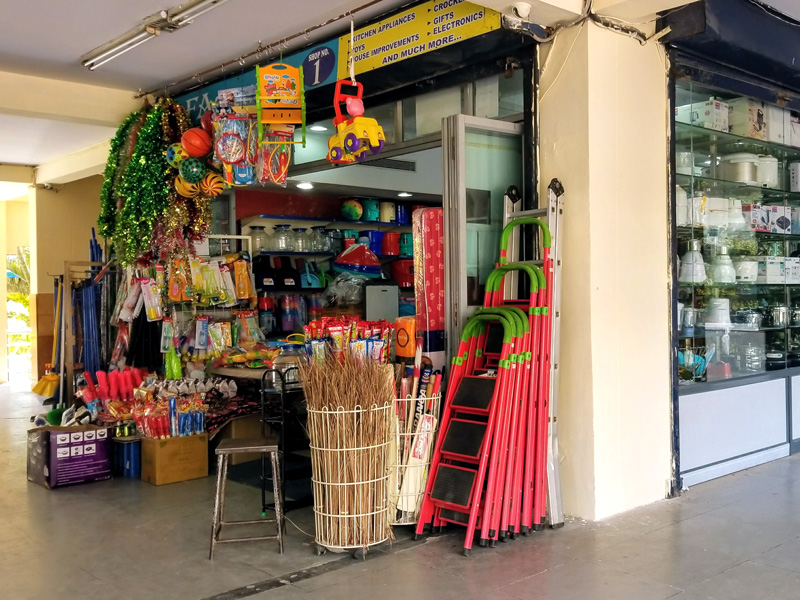 Another benefit of e-tailing for consumers is the price transparency and certainty resulting from being able to check and compare prices between e-tailers, and the numerous online user reviews at one's fingertips. All this is likely to ensure that online sales in India continue to escalate over the medium term.
However, one major factor that sets online shopping apart from physical retail, either through organised or unorganised channels, is the heavy reliance on efficient logistics solutions, the provision of which is central to the growth of the e-tailing sector in India.
Efficient Logistics to Underpin E-tailing Expansion in India
India is a major developing economy and its largest city Mumbai has a population of about 12.5 million. The second biggest is the capital, Delhi, home to some 11 million people. There are more than 50 urban areas in India with a population of more than one million. The development of road infrastructure in India is predominantly skewed to state capitals and major cities, the so-called Tier-I and Tier-II cities[1], most of which have severe traffic congestion problems. This helps to explain why logistics is considered a big last-mile challenge in e-tailing in India, particularly when getting products delivered to smaller Tier-II cities and Tier-III cities. E-tailers who can tie up with effective logistics players, with networks of branches, warehouses and delivery points in Tier-I cities and further afield, are more likely to set themselves apart from their competitors.
Many logistics players have transformed their delivery model in light of the e-commerce boom, while demonstrating a strong mastery of inventory and payment management. Some have developed dedicated e-fulfillment centres to handle invoicing and the dispatch of online purchase orders. If they are supporting e-tailers carrying international and regional brands, they need to be able to handle multi-modal transportation effectively and provide fast surface or on-the-ground delivery.
During our recent trip to India, HKTDC Research carried out many interviews with e-tailers. We learned that the e-tailing trend in India is not just flourishing in Tier-I cities, but also gathering momentum in Tier-II and Tier-III cities. While middle-to-high-income consumers in bigger Tier-II cities are focusing increasingly on brand acquisition and quality lifestyle products, many in smaller Tier-II cities and Tier-III cities are attracted to e-tailers who can offer value-for-money products delivered to their doorsteps. Those e-tailers which provide a hassle-free shopping experience, authentic products, quick delivery and return guarantees have tended to create a good following.
Another factor boosting the growth of e-commerce in India, both B2C and B2B, is the after-effect of last year's so-called "cash crunch". Many people found it difficult to withdraw money from Indian banks and ATMs after the government stopped printing 500-rupee notes, as part of its attempts to shift the country towards a cashless economy and crack down on corruption. The main effect was to add impetus to the online shopping bandwagon, particularly helping those e-tailers whose back-end activities are supported by efficient logistics and fulfillment services.
Economic Reform and E-commerce Driving Logistics Market Growth
As mentioned in the first part of this article, India has for the first time made it into the top 100 in the World Bank's 2018 Ease of Doing Business rankings. This is largely due to the implementation of the Modi government's economic reforms.
According to the Economic Survey 2017-18 released by India's Ministry of Finance, one policy that has particularly helped to facilitate business is the adoption in July 2017 of a unified national goods and services tax (GST), which replaced layers of differing state and federal taxes and simplified the indirect tax regime. This has made it much easier to conduct trade across state borders and rapidly accelerated the growth of the country's logistics market.
India's logistics market is projected to grow at a double-digit annual average rate in the lead-up to 2020, to a value of around US$215 billion. While the overall retail market is predicted at best to grow at an annual average in the high single digits between now and 2022, e-tailing is forecast to grow at more than double that pace, reinforcing the demand for e-fulfillment and surface logistics.
The World Bank's bi-annual Logistics Performance Index is expected to be published in June 2018. It is likely to show India building on its improvement from last time out, when it moved up the global rankings from 54th in 2014 to 35th in 2016. India is, in fact, ranked first within the grouping of lower-middle income economies, while Germany and China, respectively, led the groupings of upper-income and upper-middle income economies.
In the sections below, we will examine the business collaboration between DTDC, one of India's leading logistics and express cargo companies, and Hong Kong's Buy For Me. We will also look into how Hong Kong companies can test the water of the Indian retail market by tapping into their online platform Bfme.In, which is already operational.
Identifying Logistics Partners in India
In our field trip to India in 2018 Q1, we interviewed logistics company DTDC at its new express parcel centre in Samalka, Delhi, close to the Indira Gandhi International Airport. We hoped to get an informed view of the country's e-commerce market development from the perspective of a rapidly expanding logistics operator.
Since its inception in 1990, DTDC has grown to become one of the largest express parcel and logistics networks in India, with more than 12,000 delivery points and 50,000 employees. The company handles about 12 million parcels every month. The bulk of their parcels are delivered either the same day or the next day across the country. With overseas acquisitions and partnership arrangements, DTDC has also significantly strengthened its capability to process express cargo across borders, while reinforcing its freight forwarding and multi-modal activity inside and out of India.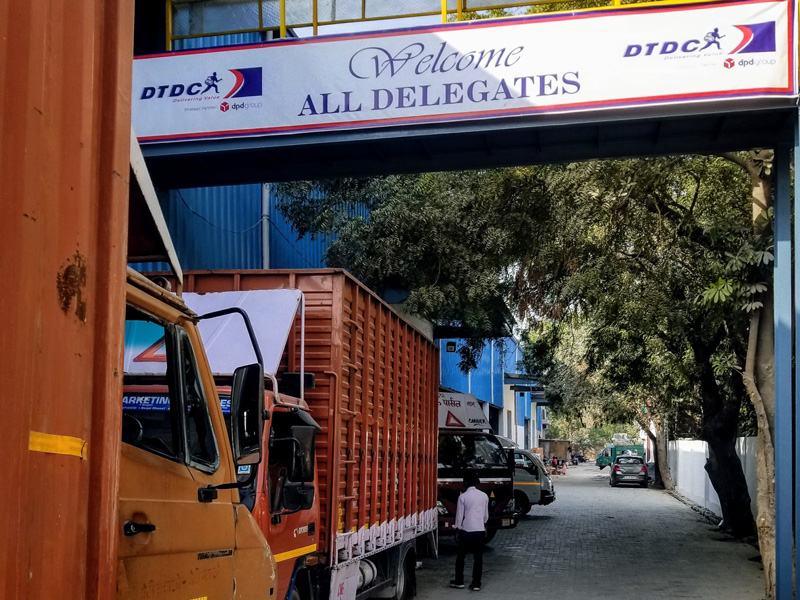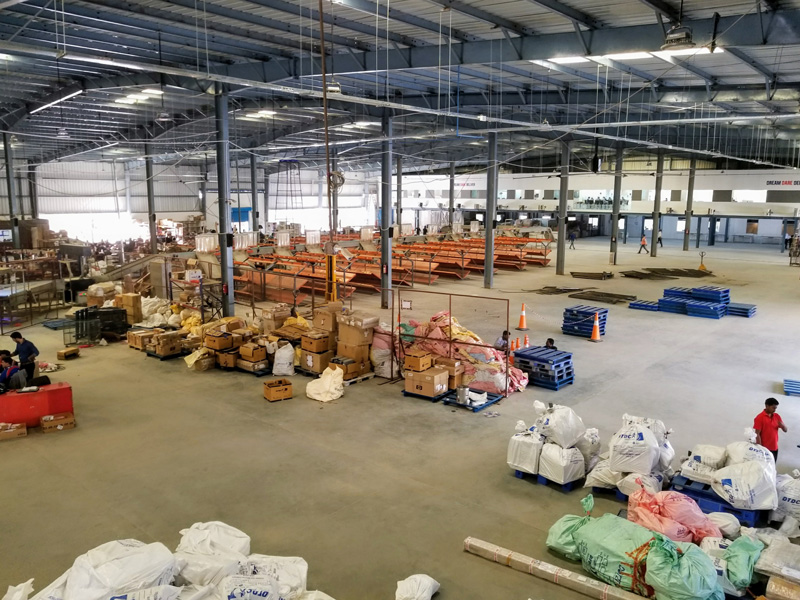 In recent years, the company's business focus has broadened in recognition of the rising importance of e-commerce development in India. Along with its B2B business, it has formed a B2C working group to tackle the growing demand for quick delivery of e-tailing parcels. As early as 2013, DTDC launched its specialist e-commerce logistics unit to provide pan-India e-commerce delivery services. As well as installing many warehouses and express centres across the country, like the one pictured above that HKTDC Research visited, DTDC has stepped up its efforts by creating e-commerce fulfillment centres (EFCs), each of which carries a large number and variety of SKUs (stock keeping units), which are picked up from and stored for vendors.
Typically, EFCs provide strong back-end support to online shopping by ensuring that quality check, pick-and-pack, order management, real-time inventory and value-added services such as invoicing and payment reconciliation are properly executed. Most of DTDC's EFCs are situated in Tier-I cities – Delhi, Bangalore, Chennai and Hyderabad. The only exception is the one in Noida, a satellite city of Delhi and part of India's National Capital Region (NCR). However, the company is optimistic that the surge in demand for in e-fulfillment will continue and is planning to add more EFCs over the next few years.
With its online platform designed to systematically integrate with e-tailer websites, DTDC can directly manage online orders not just from domestic e-vendors like Flipkart, Amazon, Paytm, Snapdeal, Shopclues and Jabong, but also international players such as Lazada, Zalora and Rakuten. Hong Kong companies selling their products on e-commerce sites like Lazada could end up having their products sold and delivered to an Indian consumer.
DTDC told us that care has to be taken to ensure the delivery formats and requirements of each major e-commerce marketplace are well catered for in the process. HKTDC Research also learned of the logistics initiatives adopted by DTDC over the years (as illustrated in the picture below), some of which are technology empowerment measures to substantially enhance search and track capabilities and provide greater logistics transparency to customers. This underlines the company's strength as the largest third-party logistics operator serving the big e-commerce marketplaces in India.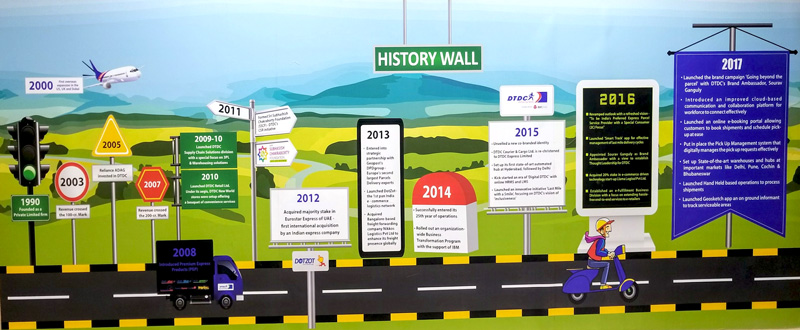 As well as serving local marketplaces like Flipkart and Amazon, which account for a big chunk of e-tailing in India, DTDC also provides delivery support and EFC services to local single-brand e-tailers, such as Myntra or Jabong. As far as cross-border e-commerce is concerned, DTDC provides exclusively customised EFC solutions to its international associates.
The section below looks at the partnership arrangement between DTDC and Buy For Me, in which the companies have jointly established a cross-order e-commerce platform that Hong Kong companies can use when selling to India. Hong Kong companies could also take a cue from this cross-border e-commerce model to formulate their own business strategy for penetrating the India market.
Cross-border E-commerce Platform for the Indian Market
As was mentioned in the first part of this article, India has imposed some FDI restrictions on foreign companies operating in its retail market, including e-tailing. Attempts by foreign companies to set up multi-brand retail trading (MBRT) units in India have been largely thwarted by the Modi government's lack of support and complex sourcing requirements. Hong Kong companies intending to invest in India to sell multiple product brands may find this route essentially off-limits.
India has liberalised rules on single brand retail trading (SBRT) entities, with 100% FDI initiatives given an automatic route to approval. However, while this is a big breakthrough for many players, the Indian government continues to subject foreign companies to a 30% local sourcing rule (although the rule has been modified recently to allow some flexibility). This could still prove problematic for some, if not all, foreign companies, including many Hong Kong small-to-midsize enterprises (SMEs).
With regards to e-tailing, the Indian government allows FDI-backed entities to operate SBRT stores and sell their products online at the same time in an offline/online integration model. Thus, FDI-backed or Hong Kong companies are allowed to operate owned e-commerce platforms linked to bricks-and-mortar SBRT stores in India.
However, FDI-backed entities are barred from operating inventory-based e-commerce platforms to sell owned products directly to customers. In other words, Hong Kong companies will not be able to pursue a business strategy of solely setting up e-tailing websites in India, while at the same time avoiding the SBRT route. While 100% FDI-backed entities are permitted to operate marketplace e-commerce platforms, this may prove too capital-heavy for most Hong Kong SMEs. They would also face the added restriction that no more than 25% of the sales should come from a single vendor.
In our meetings with Indian companies who operate owned e-commerce platforms, i.e. selling their own products according to the inventory-based model, they told us that major e-marketplaces in India are not yet making profits but are spending large amounts of money to try to secure a bigger market share. This strategy poses challenges for e-marketplaces that are either small or lacking clear market positioning and product differentiation.
To Hong Kong vendors, direct selling to an Indian importer is just B2B export business as usual, though identifying a credible buyer may not be easy as it requires considerable time and effort. It is not feasible for Hong Kong companies to sell their products to an e-marketplace platform in India, as the latter cannot exercise ownership of the goods to be sold on the platform. Supplying goods to be sold on Indian e-marketplace platforms may not be a straightforward business for companies from abroad.
For example, Flipkart, the most popular marketplace e-commerce platform by business turnover in India, with 100 million registered customers and 8 million shipments each month across the country, requires prospective sellers to be registered locally in India. This means that these companies have to possess a GST Identification Number (GSTIN), a Permanent Account Number (PAN), bank accounts and a myriad of supporting or Know Your Customers (KYC) documents.
Hong Kong companies may have to identify business models that allow them sell their products on India-based e-marketplaces without them being subject to requirements to invest and register in the country. From meetings with both DTDC and Buy For Me, HKTDC Research understands that their collaborative e-commerce platform is already up and running, with more than 300 brands including many from Hong Kong now offering products to Indian consumers via this platform.
Hong Kong-India Business Collaboration on E-marketplace
Buy For Me (or BFMe), headquartered in Hong Kong and set up by locally listed On Time Logistics Holdings Limited (OTEL) in 2015, runs its e-commerce site in Hong Kong in addition to one on the Chinese mainland. BFMe has branch offices in Beijing, Shenzhen, Tokyo and New Delhi. BFMe has entered into a joint venture with DTDC[2] to operate an e-marketplace called BFMe.in. Overseas brands and products can be brought to the Indian market via this cross-border e-commerce platform. BFMe was the first company to establish a direct cross-border e-commerce marketplace platform in India.
The company takes pride not only in its e-commerce marketplace infrastructure, but also its brand marketing expertise, logistics network and market penetration knowhow. Apart from running online business, BFMe also engages in offline activities such as participating in international trade shows to showcase brands and vendors from all over the world. It also carries out business consultancy. From talking to BFMe, HKTDC Research learned that the company has organised O2O (online to offline) marketing services for the promotion of brands on BFMe.in, undertaking online marketing services as well as offline promotion activities in India, including community marketing and localised promotions at the delivery points of DTDC.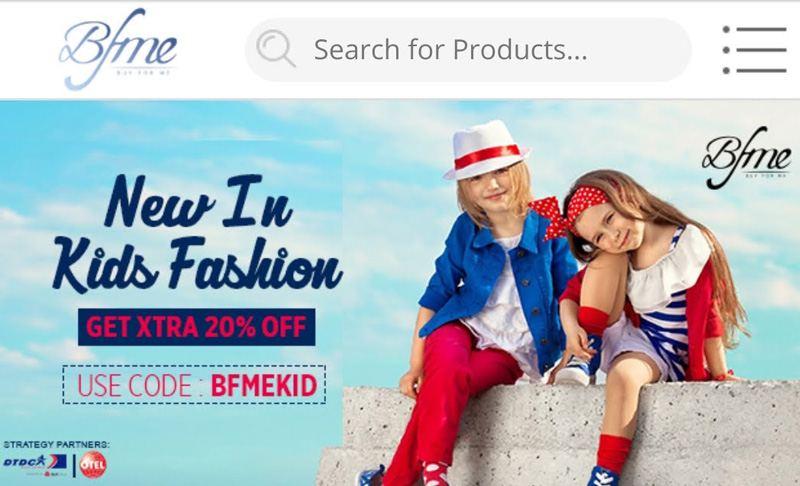 To make cross-border selling through the Indian e-commerce platform possible, a brand or vendor from Hong Kong, for example, has to register an online store with BFMe.in. HKTDC Research understands, however, that in practical terms, the Hong Kong vendor would not have to deal with the Indian entity. It would merely inform the Hong Kong office of BFMe of its interest in registering an online store to sell to India on BFMe.in and the BFMe team passes on the business identity information of the company to BFMe's branch office in India for online store registration. As we understand it, the registration process would be somewhat different from that required by the Indian authorities, with the Hong Kong company spared from having to acquire India-based documents such as GSTIN, PAN and other KYC information.
Of the 300-plus brands and vendors currently on BFMe.in, more than 80% are from Hong Kong and the Chinese mainland. BFMe told us that growth of the virtual store uptake rate was about 60% in 2017. Needless to say, creating good product content on the online store is the first important step to getting more sales. BFMe offers practical tips on how to shoot quality images and provide detailed product descriptions to entice customers to click and buy the products on the e-tailing platform. One Hong Kong company that has used the platform is Momax[3], which has placed more than a hundred product items on it, including mobile phone covers, cases, holders and lenses, power banks, chargers and cables, and other audio & video items.
Service Fee-based Business Model of BFMe
In India, big e-marketplaces spend heavily on business promotion and discounts to products on their platforms in order to capture market share, demonstrate market leadership and nurture customer loyalty, while receiving in return commissions on the products sold by listed vendors. Unlike e-commerce platforms whose revenue streams ebb and flow with the volume of online transactions, BFMe told HKTDC Research that it offers an annual, fee-based onboard service to the online stores of their registered brands and vendors.
For those brands newly entering India, BFMe believes that they will benefit from drawing upon its all-round, online/offline services, which enhance the visibility of their products among Indian consumers. In addition to product listing on BFMe.in, for example, community marketing or promotion activity will be mounted to introduce the new brands or products to Indian consumers.
Periodically, BFMe feeds back market and sales information to online store vendors on the most sellable products in India, and this can help the vendors improve their product mixes and price points. The average price for items sold on BFMe.in is about US$30 (2,000 Indian rupees). Indian customers shopping on BFMe.in can opt to pay through secured payment gateways like credit cards and Paytm[4], or via cash on delivery.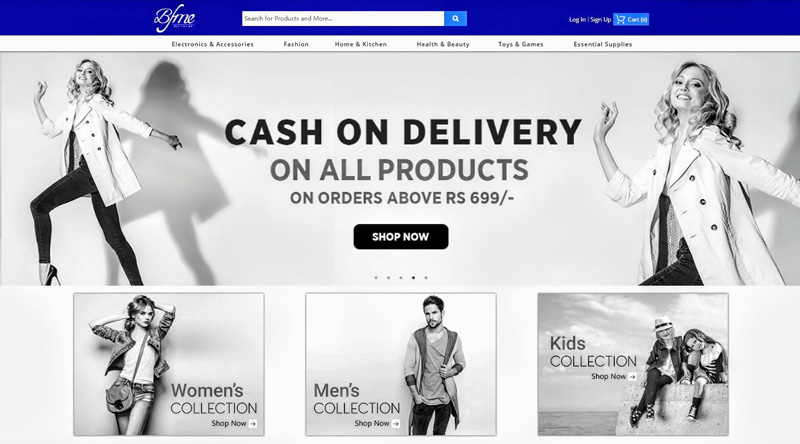 Ordered goods are dispatched to customers in India from either a vendor inventory warehouse based outside India (i.e. direct mailing under the so-called Business-Customer logistics mode), or from one of about 20 India-based DTDC distribution centres (i.e. the Business-Business-Customer logistics mode). Whichever pathway is used, Indian consumers and overseas brands or vendors are supported by the integrated outbound-and-inbound logistics provided by BFMe and DTDC. Overseas vendors get their sale proceeds after transaction costs have been collected by BFMe.in. According to BFMe, DTDC helps deliver more than 300kg of products ordered on BFMe.com each week, with the bulk being sent to a handful of Tier-I cities and some of the larger Tier-II cities. BFMe indicated that Tier-I and Tier-II cities are their strategic focus during this first phase of market development in India.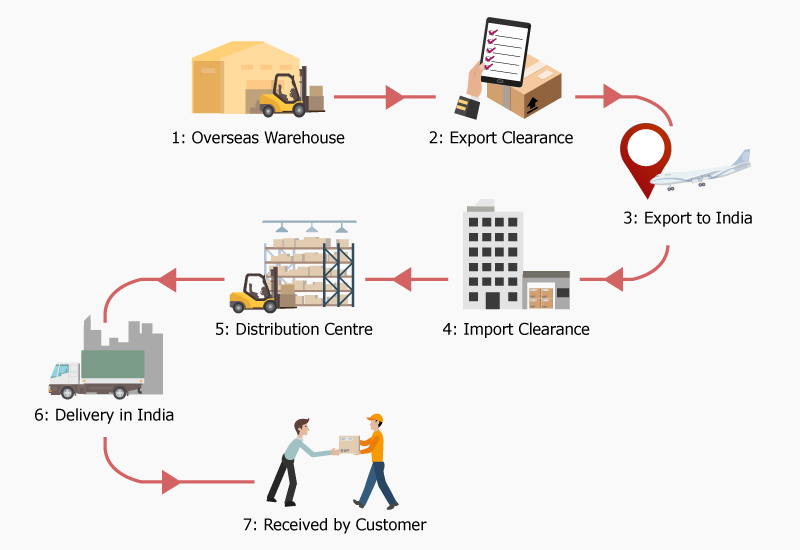 Summary
To many, India is considered a difficult market, despite recent improvements in the ease of doing business there. India has opened its retail market to FDI in recent years, allowing 100% FDI-owned entities to operate single-brand offline/online stores, and permitting 100% FDI-operated e-marketplaces. Hong Kong companies should carefully assess the various business options available for investing in FDI physical entities in India, which will allow them to tap into the country's retail and e-commerce boom. They should also look into cross-border e-commerce as a viable option, in view of e-marketplaces such as the Hong Kong-India business collaboration Bfme.in.
---
[1] Classification of cities by population in India is done in various ways depending on the purpose of classification. A commonly adopted system is based on the way that the Indian government allocates House Rent Allowance (HRA) to civil servants across the country, with X or Tier-I cities encompassing Ahmedabad, Bangalore, Chennai, Delhi, Hyderabad, Kolkata, Mumbai and Pune, each of which has a population of at least 3 million. There are about 100 Y or Tier-II cities, including Agra, Bhubaneswar, Chandigarh, Faridabad, Gurgaon, Jaipur, Kochi, Goa, Mysore, Noida and Surat. The bigger Tier-II cities have a population of at least 2 million. Z or Tier-III cities are those that don't qualify as either Tier-I or Tier-II cities. In contrast, the Reserve Bank of India (RBI) has a six-tier system under which Tier-I cities are those with at least 100,000 people while Tier-VI cities have a population of at least 5,000. By this criterion, there are hundreds of Tier-I cities and thousands of Tier-VI cities.
[2] The joint venture is between BFMe and DTDC Retail, a unit of the DTDC group. DTDC Retail has set up DTDC New World, which operates a chain of convenience retail stores.
[4] Paytm, headquartered in Noida, India, specialises in e-commerce payment systems and digital wallets. Available in 10 regional Indian languages, Paytm offers users a variety of online payment options as well as in-store payments through the Paytm QR code in millions of retail outlets, many of which are unorganised.
Information Technology
Logistics & Supply Chain
Hong Kong
India
Hong Kong
Other Asian Countries