https://hkmb.hktdc.com/en/1X0AE3FC
Connecting the CR Express with "Belt and Road" Logistics Networks
Nippon Express: Part of a Joint research series on Shanghai-Hong Kong Co-operation in Capturing Belt and Road Opportunities
China is actively promoting economic and trade co-operation with countries and regions along the Belt and Road routes. This includes expansion of the China-Europe Railway Express (CR Express) network running between the Chinese mainland and Europe, providing express rail freight as an alternative to sea and air transport.
Since the 2011 launch of the CR Express service from Chongqing in western China to Duisburg in Germany, freight volume has risen considerably. Not only are western region Chinese manufacturers making greater use of CR Express trains to replace Europe-bound sea freight, coastal cities in the eastern region are also launching railway services, one after another.
Against this backdrop, logistics companies have begun to integrate rail freight services with sea and air networks in order to provide a more comprehensive international logistics service to clients. For example, Nippon Express (Shanghai) Co Ltd[1], a Japanese-funded company located in the Waigaoqiao Free Trade Zone, plans to provide rail freight services to Europe through the CR Express lines running from China's coastal and inland cities. This is intended to support Nippon Express clients in capturing trade development opportunities between China and Europe, as well as the BRI. (For further details, see Leveraging CR Express to Tap "Belt and Road" Markets.)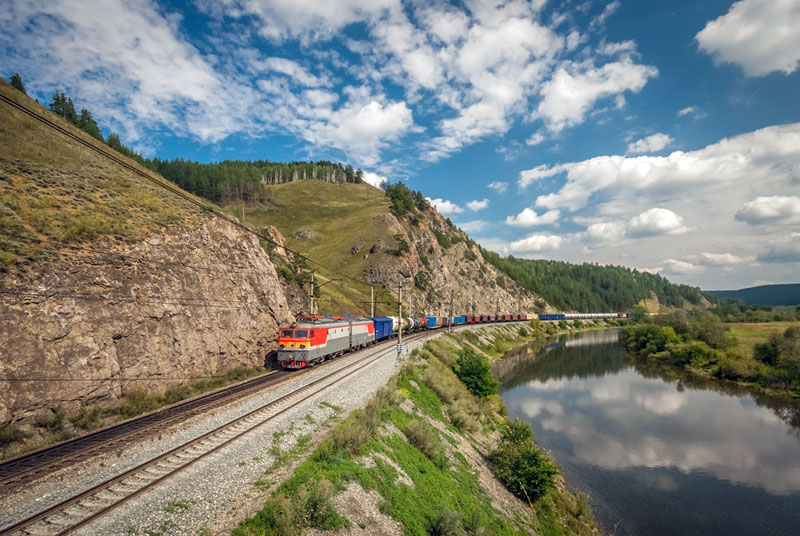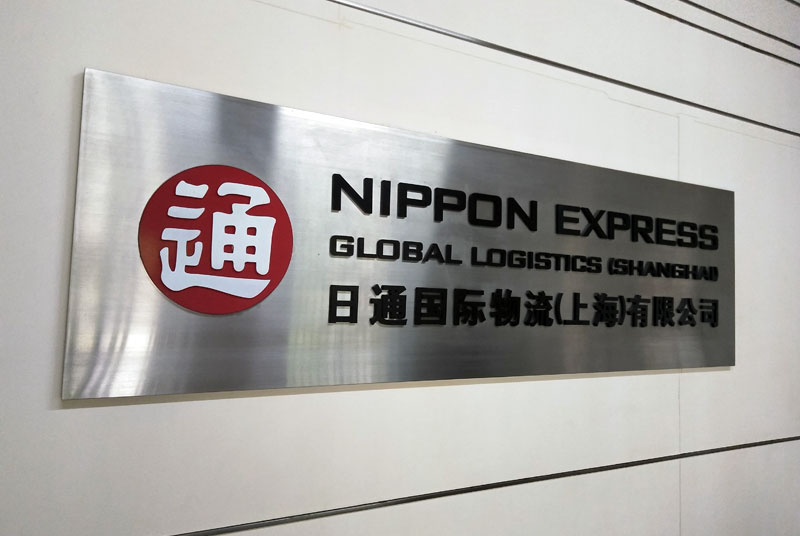 Nippon Express (Shanghai)'s parent company is Nippon Express Group (NE Group), a global logistics company, providing comprehensive logistics and supply chain management and related services. It serves the Chinese market through international transport networks in the Yangtze River Delta (YRD) and Hong Kong.
According to the NE Group, it is necessary to keep up to date with mainland economic development and trade policies. It has, therefore, actively set up logistics operating points in various bonded areas and pilot free trade zones to provide clients with faster and more convenient services through customs facilitation. The group also uses Hong Kong facilities to support the mainland network to optimise logistics. It relies on Hong Kong to handle financial dealings and investment, as well as manage its information technology for the East Asia region.
Seizing opportunities presented by the rapid development of rail freight through the CR Express network in recent years, NE Group is targeting higher-value goods from the coastal and western regions of China to Europe. As freight trains between the mainland and Asia as well as Europe are on the increase, the group plans to launch a rail freight service between Japan and Europe via the mainland in 2018, providing Japanese clients with an alternative to sea and air.
Under the current trend of industrial transformation and upgrade on the mainland, many high-tech or high-value-added enterprises have become more demanding of logistics services. For example, most electronics manufacturers require logistics providers to have specialised logistics facilities and valuables storage systems for handling higher-value goods, enabling reduced shipping time. In view of this, some logistics service providers, such as NE Group, have not only upgraded logistics facilities to meet client requirements, but have also integrated sea and air freight with the CR Express network. This takes advantage of the relatively fast service and convenient customs clearance offered by the CR Express.
At present, areas served by the CR Express network have already been expanded from the mainland's western region to the YRD and other coastal cities. CR Express is less costly than airfreight. While not as cheap as sea transport to Europe, it is faster and therefore suitable for higher added-value and shorter life span goods. Suitable items include machinery, high-value electronics, and fast-moving consumer goods where a short delivery lead time is more important than transport costs. Undoubtedly, the CR Express would provide an additional cost-effective option to enterprises with time sensitive shipping needs.
Capitalising on China's promotion of Belt and Road development, the NE Group has taken the lead among Japanese freight agencies, providing logistics solutions to Europe through the CR Express network since 2016. Its service area has already expanded to cover 14 mainland cities and six European cities. With an intermodal rail freight service from Shanghai or Shenzhen to Europe, it has also integrated with European transport networks to expand coverage.
NE Group has recently launched sea-rail and air-rail multi-modal freight services in Japan, Taiwan and Korea, with the CR Express network at the core. A brand-new logistics service has also been introduced, where the fastest freight transport from Japan to Germany could be completed in 23 days.
Note: For details of the company interviews conducted jointly by HKTDC Research and the Shanghai Municipal Commission of Commerce, please refer to other articles in the research series on Shanghai-Hong Kong Co-operation in Capturing Belt and Road Opportunities.
---
[1] Nippon Express Shanghai was interviewed jointly by HKTDC Research and the Shanghai Municipal Commission of Commerce in Q1 2018.
Mainland China
Hong Kong
Japan
Mainland China
Hong Kong
Japan