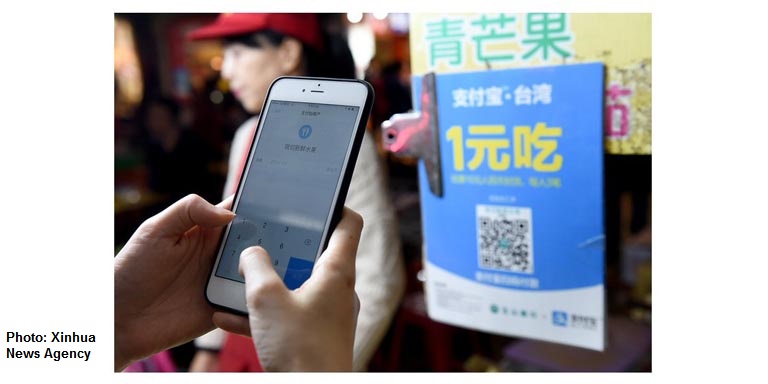 https://hkmb.hktdc.com/en/1X0ADZKJ
The Smart Way to Pay
Despite being new to the market, Taiwan's mobile payments are set to soar.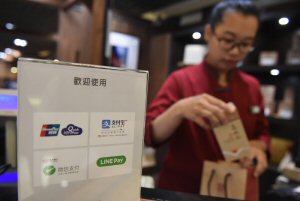 Although only legislatively opening up to mobile-payment operators three years ago, Taiwan has now seen the emergence of a number of domestic processing businesses, while also attracting the world's leading players.
While mobile payments are now de rigueur in many parts of the world, Taiwan has been a little late to the party, having only really embraced the enabling technology and required legislative framework some three years ago. Prior to that, scepticism on the part of business owners and the wide range of payment options already in use had seen the territory happy to be something of a bystander while the rest of the world went mobile.

All that changed in 2015, however, when the territory's government moved to liberalise the overall electronic-payment regime. One of the most immediate consequences of this legislative change was the arrival of many of the global mobile-payment giants – including WeChat Pay, Apple Pay, Android Pay, Samsung Pay and Line Pay – all of which were soon going head-to-head with their local counterparts as the battle for market share began.

The bill that triggered this mobile pay gold rush was the innocuous-sounding Act Governing Electronic Payment Institutions. Enacted in May 2015, this specified that any collection/payment agency was required to have a minimum of NT$100 million (US$3.35 million) in paid-in capital, while any business involved in money transfers or storing value required paid-in capital of NT$500 million and would also be obliged to set aside additional funds to ensure their future liquidity. The Act also set a ceiling of NT$50,000 as the daily upper limit for transactions and value storage.

Amid a subsequent flurry of enabling legislation, 2016 saw the Financial Supervisory Commission commit to doubling the percentage of electronic payments within five years. In order to deliver on this objective, the percentage of electronic payments in terms of all personal financial transactions would have to rise from its 2016 level of 26 per cent to 52 per cent by 2020.

To date, six Taipei-based businesses have secured licences to conduct collection, payments and value-storage services – Gama Pay (a subsidiary of the Gamania Group, a digital entertainment and online gaming business), O'Pay (a subsidiary of Oufubao Financial Technology), Pay2Go, PChome Pay (a subsidiary of the PChome Group, an internet services business), EzPay (a subsidiary of Neweb Technologies, an online payments processing business) and JKOPay (a subsidiary of the JKOS Network, on online services purchase platform).

In addition to these six-electronic payment processing businesses, 25 financial companies have been authorised to act as collection, payment and transfer agents, including 23 Taiwanese banks, the China Post and the iPass Corporation. In the case of the latter, the Kaohsiung City-based operator of the iPass, a contactless smartcard used for public transport payments, it is not expected to launch its payment service until later this year.

According to figures released by the Banking Bureau of the Financial Supervisory Commission, the combined value of the transactions handled by the five approved payment-processing businesses between January and November 2017 totalled NT$2.05 billion and they, collectively, had 750,000 signed-up users. In the case of the 24 businesses currently operating electronic payment services, they handled a total of NT$16 billion worth of transactions, from 1.07 million users, over the same period.

With regard to three of the international players now active in Taiwan – Apple Pay, Samsung Pay and Android Pay – they all entered the market via the credit-card route, a development that has necessitated a tactical alliance with a number of Taiwanese banks. As of March this year, 18 of the territory's credit-card issuing banks had been approved to operate mobile-payment services in association with one of more of the three global digital wallet providers. Of these, 14 are already active in the sector, with the remaining four still at the pre-launch stage.

In 2017, these three global players handled NT$1.13 billion worth of Taiwan-based transactions. For the first three months of 2018, their combined total was NT$3.6 billion, setting them on course for a 59 per cent year-on-year overall upturn.

In all, by the end of 2017, some 2.74 million Taiwanese credit cards were linked to one of the three global mobile-payment giants. By February 2018, the figure has risen to 3.21 million, representing a 17.15 per cent increase in just two months, indicating that the pace of mobile-payment uptake is beginning to accelerate.

In total, however, mobile payments made via one of the three global giants only accounted for 0.57 per cent of Taiwan's total credit-card spending in 2017. While this could be seen as reflecting a disappointingly low level of penetration, it has also been interpreted as a clear indication of the sector's huge growth potential.

In order for this potential to ever be fulfilled, however, two particular hurdles may have to be overcome. Firstly, there is the lengthy process required for consumers to embrace new payment options, with many still wedded to the use of cash, conventional credit cards or other electronic payment options. On top of that, there is the problem of the lack any unified standard in the mobile-payment sector, with credit cards, NFC contactless payments and QR code scanning all in use by various operators. This not only creates uncertainty among consumers, but it also obliges businesses to install an unnecessarily wide range of processing equipment.
For more China market opportunities, please visit: http://research.hktdc.com
Hong Kong
Mainland China
Taiwan