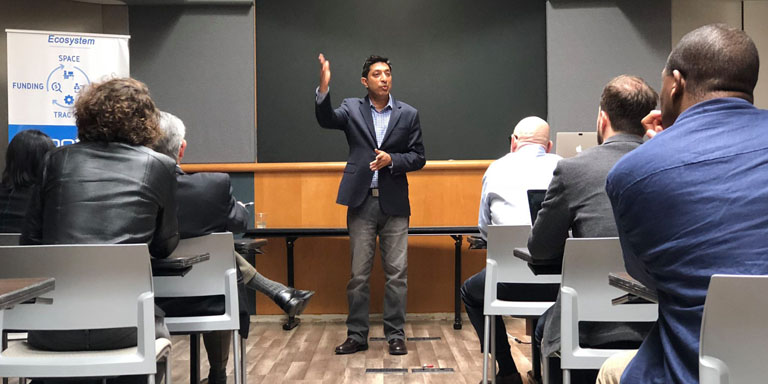 https://hkmb.hktdc.com/en/1X0ADZJK
Wired to Win
The CEO and founder of Silicon Valley's BootUP Ventures explains what it takes to succeed in today's start-up culture.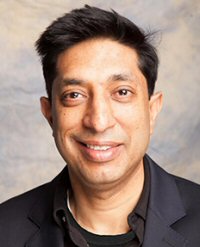 Silicon Valley's BootUP Ventures is a unique start-up ecosystem that aims to provide a one-stop platform for start-ups to get off the ground. It links start-up companies with investors, corporates and mentors, and provides a host of office space solutions. Founder and CEO Mukul Agarwal spoke at a seminar during the HKTDC Hong Kong Electronics Fair (Spring Edition), which was held from 13-16 April at the Hong Kong Convention and Exhibition Centre.

Named by Entrepreneur magazine as one of "50 Inspirational Entrepreneurs to Watch in 2017," Mr Agarwal spoke about the "Entrepreneurial Mindset – What it takes to Succeed" at the seminar. He said BootUP Ventures is committed to unlocking the potential of more people around the world to think like entrepreneurs.
What advantages does Hong Kong offer for entrepreneurs from around the region and the world?
Hong Kong has an amazing infrastructure. I have seen people from here who are extremely helpful, forward-thinking and enterprising. Hong Kong can play a very important role in moving this forward and can leapfrog ahead by building a strong bridge to Silicon Valley. Hong Kong should become very active in pursuing and creating that bridge.

I believe that Asia is the next frontier for start-ups. With a population of around five billion people, there will be a bigger chance to embrace new technology. Therefore, Asia is where the next technology battlefront will be fought.
How does BootUP Ventures help aspiring entrepreneurs?
BootUP Ventures is a global start-up ecosystem, which is made up of four core pillars. 95 per cent of companies are going to be bought by corporates, so you need to have a corporate story. Corporates are looking for innovation, and start-ups are their de-facto source of R&D. Therefore, start-ups provide the innovation that corporates need. The third pillar is investors – investors provide the fuel for start-ups to move forward. You also need mentorship. Once you have start-ups, corporates, investors and mentors altogether, then the magic happens. That is what BootUP tries to do – we have built all four pillars to create a successful start-up ecosystem.

When I started, I focused on how we could increase the success rate of companies and realised that it's not just about acceleration. It takes a long time – about five to 10 mentors over two years to move a company from a to b.

What are the most common missteps when it comes to realising start-up goals?
A start-up is made up of just three things: people, product and market. Early on, many people focus too much on the product or idea. But I can tell you from experience that a company's success or failure depends 80 per cent on the founders and team. Don't get caught up with the idea; focus on the problem you're solving and make sure that you have the right team. The products will pivot, they will change.

How can companies stand out in an increasingly crowded start-up "crowd"?
It's very simple: you should know everything about the market you are playing in. To be successful, an entrepreneur should not just think of an idea, but also do enough research to clearly differentiate himself and his idea. Whatever you want to get into, you should learn everything about that field so there are no surprises as you move forward.

What advice would you give to someone with an idea, but hesitant to launch a company?
Launching a start-up is like climbing Mount Everest, so first ask yourself whether you have the DNA to become an entrepreneur. Become a warrior, then it doesn't matter which weapon you use; learn to become an entrepreneur rather than learn to start a company. Entrepreneurship is actually about mindset and attitude; having confidence, determination, passion, resilience and not giving up. This all comes together to form the entrepreneurial mindset, which is necessary to move this world forward. If we can just change the number of people who think like entrepreneurs from five to 20, the world will become a new place.
Related Links
BootUP Ventures
HKTDC Electronics Fair
USA
Hong Kong
North America