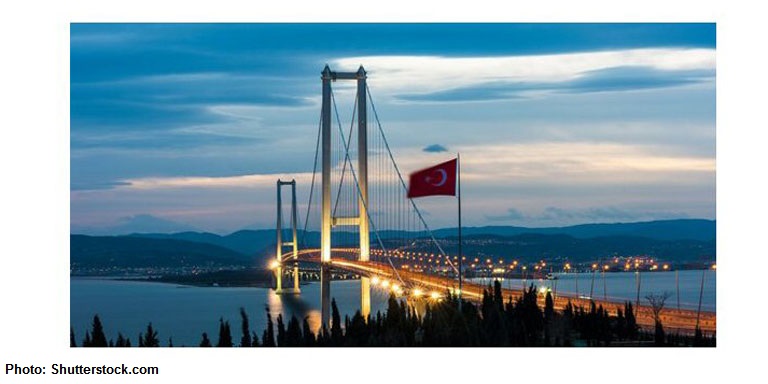 https://hkmb.hktdc.com/en/1X0ADZIL
Bridging East and West
Turkey's role as the link between Europe and Asia is set to benefit from the Belt and Road Initiative.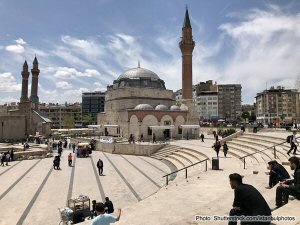 For centuries, Turkey has been seen as a link between East and West, a vital crossroads for cultural and economic exchange. More recently, it has come to be seen as one of China's key partners as the world's second largest economy rolls out the Belt and Road Initiative (BRI), an ambitious international infrastructure development and trade facilitation programme.

Inevitably, given the size and scope of the programme, the BRI has inspired evangelical zeal among some of its proponents across the world, while others have been more reticent and, on occasion, wholly critical. For its part, Turkey has seen both points of view widely aired as business leaders, academics and political figures seek to come to terms with the huge impact the initiative is set to have on this 80-million strong country.

Setting the scene for the debate that has divided many of his countrymen, Salih Işik Bora, an International Trade Analyst with the Ankara-based Center for Eurasian Studies, said: "Today, 16 per cent of the European Union's $1,720 billion imports come from China, making it Europe's largest trading partner. Along this trading route – historically known as the Silk Road – are many of the world's major economies. Unlike the practice of classic times, however, 96 per cent of these products now reach Europe by sea, largely because of the poor land infrastructure found in much of Eurasia.

"As one of its key objectives, the BRI seeks to remedy this and, indeed, has already had some success in doing so. The volume of rail freight between China and Europe, for instance, has increased from 57,000 tonnes in 2013 to 311,000 in 2016.

"At least in this regard, the BRI has been positively received across Eurasia, with many countries along the route having made large contributions to the Asian Infrastructure Investment Bank, the project's key financial conduit. On top of that, a number of European nations, including France, Germany and the United Kingdom, as well as those further afield, such as India, Russia, Iran and Saudi Arabia, have also contributed."
Turkish Support
By and large, the BRI has attracted considerable support in Turkey, with the government embracing it as hugely complementary to its own infrastructure development programme. Acknowledging this close alignment between the political leaders in both countries, Şahin Saylik, the General Manager of Kırpart, an automotive-parts company based in Bursa, one of the largest cities in Northern Turkey, said: "With firm support from both the Chinese and Turkish governments, the success of the BRI is all but assured, especially as Recep Erdoğan, our President, has publicly committed to it.

"For our part, we were previously focused on our own Middle Corridor initiative, a development that was expected to benefit from some US$8 billion of investment. In order to ensure that this can be integrated into the BRI, the Turkish government has already contributed $40 billion in development funding.

"In terms of BRI-related projects already under way, there is the Marmaray Rail Network, the Ormangazi Bridge, a third Istanbul airport and a railway link between Edirne and Baku. More recently, it has also been proposed that a third bridge be built across the Bosporus [a strategic waterway marking the boundary between Europe and Asia] as a way of optimising the trade flow."
Infrastructure Improvements
While the improvements to Turkey's transport infrastructure are clearly apparent and widely welcomed, redeveloping the country's overland transport links is still seen as something of a challenge. The sheer scale of the work that needs to be done, however, has been seen as representing a real opportunity for Turkish businesses.
Emphasising the depths of the country's own redevelopment resources, Turgut Kerem Tuncel, a Senior Analyst with the Center for Eurasian Studies, said: "Turkish companies have long been partners and project leaders within the construction sector, having completed a wide variety of projects in many of the former Soviet countries, the Gulf and North Africa. With their significant experience in large and mid-scale cross-border business projects, many Turkish businesses are keen to participate in the BRI development programme.

"To date, there has already been some cooperation, most notably with regard to the construction of the Baku-Tiflis-Kars Railroad (BTK), which went into operation in October 2017. At the time, it was claimed that it finally provided an overland link between China and London. This, however, was something of an exaggeration.

"If Turkey is ever truly to become a bridge between the Pacific and the Atlantic, its rail network and its supporting infrastructure will need a massive upgrade. At present, there is not even a mainline rail connection between the two sides of the Bosporus."
Maritime Transport
Some, however, remain sceptical that Turkey will ever be able to fully capitalise on the potential of its overland transport routes. Expressing the sentiments of many, Professor Selçuk Çolakoğlu, Director of the Ankara-based Turkish Center for Asia Pacific Studies, said: "A number of China-led initiatives, such as the BRI and the China-Pakistan Economic Corridor (CPEC), have sought to revive the overland routes as an alternative to the maritime corridors.

"At present, it's hard to be sure whether the land routes will ever provide a viable alternative to the maritime routes that already link Europe and Asia. What is clear, though, is that China wants to reduce its current over-dependence on sea freight."

While some question the practicality of rebooting the land transit facilities, some go further still, openly wondering just how closely aligned China and Turkey's long-term objectives really are. Expressing his own scepticism, Çolakoğlu says: "It is still not entirely clear how the Middle Corridor will be integrated into the BRI. Initially, China was proposing to use the Southern (Iranian) Corridor as its primary conduit to Europe, while wholly bypassing the Turkish Middle Corridor. These initial fears were allayed, however, in light of China's commitment to investing in the development of the Edirne-Kars High-speed Railway Link, a key component of the corridor.

"Perhaps more worryingly, at present, Turkey has been excluded from the BRI's proposed maritime routes. As it stands, China sees the northeast Greek port of Piraeus as its preferred hub for accessing Europe.

"Overall then, while there are reasons to be optimistic about Sino-Turkish BRI co-operation, some concrete agreements need to be in place before it can genuinely be considered a success story. Despite that, let's say I remain cautiously optimistic."
Economic Gains
Such concerns aside, many in Turkey are bullish about the economic opportunities likely to emerge from the BRI. Clearly convinced as to the benefits on offer, Bora said: "Given Turkey's central geographical positioning within this proposed trading network, it may well emerge as one of the big winners. Based on current projections, the BRI should account for per annum GDP growth of at least 0.22 per cent in the case of the Turkish economy.

"These gains, however, may not be evenly distributed. While, at present, western Turkey accounts for the largest proportion of the country's international trade, the BRI could act to rejuvenate the currently neglected eastern region. This would see such cities as Sivas and Erzurum once again becoming significant trading hubs, bringing much needed stability and redevelopment to the wider region."

For Çolakoğlu, the benefits are somewhat more prosaic, with the Professor saying: "Fundamentally, Turkey believes that the BRI will foster closer bilateral relations with China, with new railway lines carrying significant quantities of passengers and freight in both directions."

Some, though, remain concerned that, while the BRI will open up international trade, the key beneficiary will be China, with other countries – including Turkey – likely to see their trade deficit with their mighty eastern neighbour only set to widen. Kırpart's Saylik, however, is philosophical about any such eventuality, saying: "As long as Turkey is politically astute, it has no need to worry about the BRI. The trade deficit with China is a separate issue and one that that will need to be addressed regardless of the BRI.

"In general, though, I believe the BRI will have a positive impact on Turkey's bid to close its overall trade deficit, although maybe not so much when it comes to China in particular."
For more market opportunities, please visit: http://research.hktdc.com
Related Link
Belt and Road
Building & Construction
Logistics & Supply Chain
Hong Kong
Mainland China
Middle East