https://hkmb.hktdc.com/en/1X0ADYNJ
Improving Supply Chain Systems in Line with New Market Challenges
Huayu Automotive Systems: Part of a joint research series on Shanghai-Hong Kong Co-operation in Capturing Belt and Road Opportunities
In view of intense market competition and the need for industrial transformation and upgrade, China is encouraging enterprises to enhance their product R&D capabilities and production technologies, while adopting innovative supply-chain management practices. In October 2017, for example, the State Council issued its Guiding Opinions on Actively Promoting Supply Chain Innovation and Application. The hope is that, by 2020, this initiative will see all of China's major industrial sectors benefitting from new technologies and new supply chain development business models, as well as having access to smart supply-chain systems. [1]
In recent years, the slowing of China's economic growth has not only affected small and medium-sized enterprises, but has also created challenges for large companies. According to Huayu Automotive Systems (Huayu) [2], a leading mainland automotive parts and components company, the domestic car market is tailing off, the ecology of the global car industry is changing rapidly and the requirements of car buyers are becoming increasingly stringent. As a result, the company has had to constantly improve its corporate systems and enhance its R&D capabilities. At the same time, in order to comprehensively boost its competitiveness, it has had to optimise the structure of its parts and components supply chain in line with the challenges emerging from the slowdown in the market.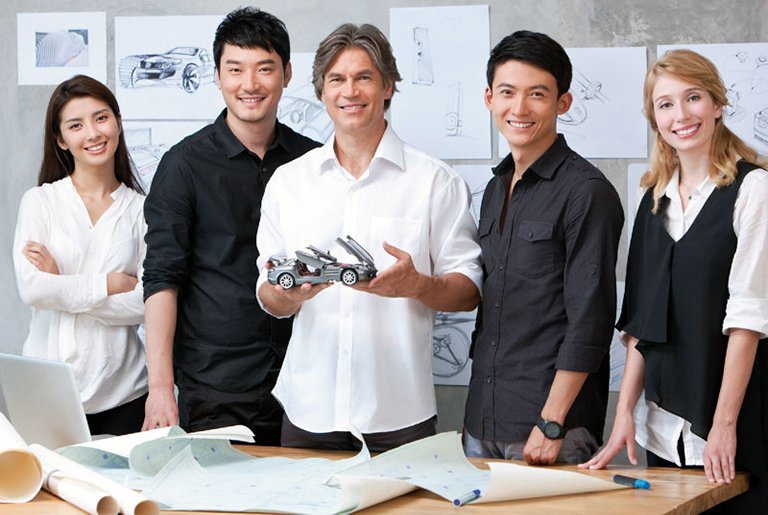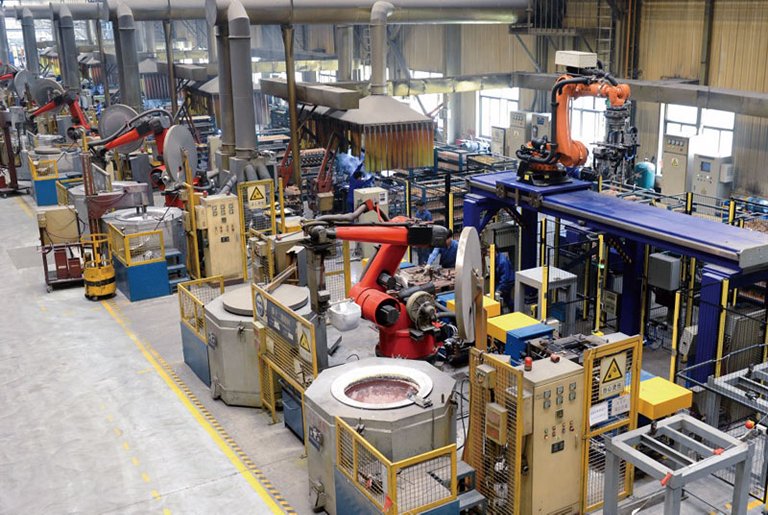 Generally, vehicle manufacturers are now adopting a global procurement strategy that requires a zero-inventory approach and a just-in-time production model. As a result, auto parts suppliers along the supply chain are constantly required to upgrade their capacity levels in line with the changing priorities of vehicle manufacturers as they expand into new geographic markets.
As competition among vehicle manufacturers intensifies amid slowing market demand, the ensuing price pressure is passed back along the supply chain to auto parts companies. At the same time, labour costs are rising continuously and raw material prices are in a state of flux. The problems of the automotive manufacturing and auto parts sectors have also been exacerbated by the pressure to develop electric cars and smart cars, whilst continuing a programme of perpetual technological upgrade. Against this backdrop, auto parts companies are also looking to enhance their internal operational efficiency, while forever on the lookout for relevant technology and supply chain resources, either through co-operation with third parties or via mergers / acquisitions.
In Huayu's case, it is upgrading its related supply-chain deployment and upgrading its management information systems as a means of enhancing its control of its supply-chain resources. It is also establishing a subsidiary in Hong Kong. As well as handling foreign exchange revenues and international payments, this new operational centre will play a key role in sourcing partners, capital, information and technology across the international markets. It is hoped that that this will ensure that the appropriate external resources can be incorporated and that the supportive capabilities of the company's supply chain will be enhanced. Additionally, in order to meet its future development objectives, Huayu is continually obliged to invest in new projects on a global basis. As, typically, these overseas investment and financing activities necessitate complex financial and commercial transactions and negotiations, it frequently needs to call on the expertise of Hong Kong's professional services sector.
Huayu is the largest company in the Chinese automotive parts and support market and a tier-one supplier to Chinese and Sino-foreign vehicle manufacturers on the mainland. It is listed on the Shanghai Stock Exchange and its business scope extends across interior and exterior trim parts, metal forming and dies/moulds, electric and electronic parts and new-energy car parts. The company is now looking to advance the internationalisation of its business, which will include expansion into the international automotive electronics products market. Ultimately, its strategy is to emerge as a truly global player.
Note: For details of the company interviews conducted jointly by HKTDC Research and the Shanghai Municipal Commission of Commerce, please refer to other articles in the research series on Shanghai-Hong Kong Co-operation in Capturing Belt and Road Opportunities.
---
[1] For further details, see China Seeks to Establish World Class Smart Supply Chains by 2020 under Regulatory Alert-China.
[2] Huayu was interviewed jointly by HKTDC Research and the Shanghai Municipal Commission of Commerce in Q1 2018.
Mainland China
Hong Kong
Mainland China
Hong Kong