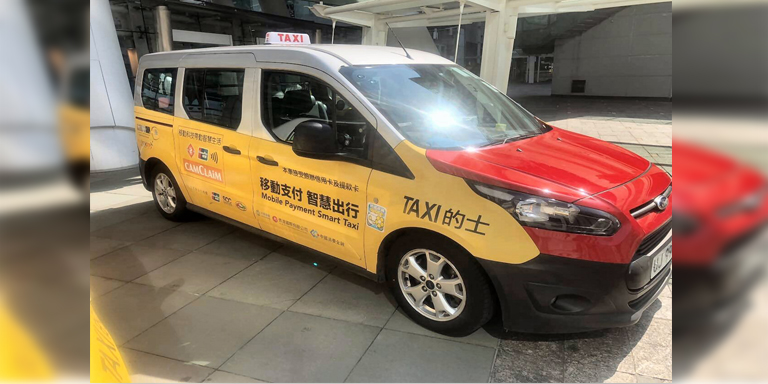 https://hkmb.hktdc.com/en/1X0ADYHP
Reinventing the Bill
A Hong Kong fintech firm is trying to reinvent e-payment, from taxis to Chinese New Year Fairs.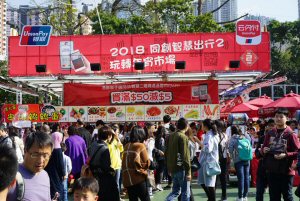 When you take a taxi, you pay cash. That is how everyone has been doing it, until now. Hong Kong fintech company CamClaim is looking to change the way some Hong Kong merchants do business with its One2Paid cashless payment solution which is specifically aimed at traditional cash businesses, such as the taxi industry.

"We asked ourselves what's the reason stopping taxi drivers using mobile payment services? And then we built a new business model to address this problem," CamClaim CIO Joel Lam said.

Launched late last year, One2Paid is a solution utilising a mobile point of sale (POS) system with partners including UnionPay International, China Mobile Hong Kong, Aliyun.com, K&R International and JetSet Taxi.

"We hope we can change the market and build up the SME and individual markets where each transaction amount is low but the frequency of transactions is high," Lam said.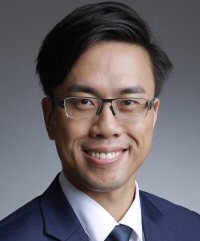 Founded in 2015, CamClaim's original idea was to create a platform for employees to claim expenses associated with business expenses, such as taxis, improving upon the traditional paper claim forms with a mobile application. However, as the platform was being built, CamClaim decided to concentrate on building a payment service, one that could scale up and reach more customers.

In October 2017, CamClaim launched One2Paid. Instead of being just another mobile payment system, CamClaim is looking to Hong Kong's traditional cash industries, such as taxis, market stalls, public exhibitions and cha chaan tengs restaurants. CamClaim's big challenge has been to convince these industries that going cashless will be a benefit to them.

"Taxi drivers earn their money in cash and get their money at the end of their shift so they don't expect to spend a lot of money on the device and the platform," Mr Lam said. "They also want the money instantaneously and keep their cash flow. So we built this kind of platform to cater to these needs so they are happier with the solution, while this also gives a good option to the customer. We offer a T+0 [settlement, meaning transaction date plus zero days] so the driver can receive the money on the same day. This is really breaking the rules of the market."
Pilot programmes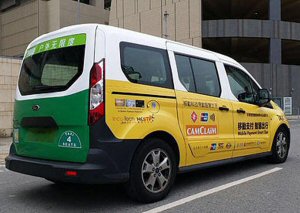 Last November, CamClaim launched a pilot project with 15 taxis using the One2Paid service. The mobile POS machine allows drivers to receive payments and work with credit cards, Apple Pay and different mobile phone payment services. With drivers working different shifts, CamClaim's platform must allow a single POS to differentiate not only between the different shifts, but it must settle the money with the correct person. So far the pilot has been a success and CamClaim is hoping to expand the project to a few hundred taxis over the next few months.

CamClaim is also entering other industries. This past February at the Chinese New Year market in Victoria Park, CamClaim recorded around HK$1 million in transactions. CamClaim distributed their mobile POS devices to about 30 market stalls and offered discounts for customers.

"No one had been doing this at the Lunar New Year fair," Mr Lam said. "It wasn't an easy task. We only started to promote and sell our solutions to merchants on that day. A lot of people were really curious to learn more, to understand how it could help them earn and it helped us test the waters of the individual merchant sector."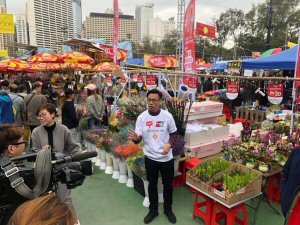 As the company continues to grow, CamClaim's challenge is to convince merchants that offering a cashless payment option will benefit them and will help bring in more sales. While the mentality against electronic payment systems is changing, Mr Lam believes that a key driver of change will be costs.

"I think on the payment side the service is already there, but most of the merchants in these sectors don't want to spend much money on the payment service because a HK$1 cost is really HK$1 to them," Mr Lam said. "In addition to the payment service we need to build a value-add service, which can help them attract customers who want to use the service."
Taking new risks
One way that CamClaim has found its niche market is by taking risks where others might not.

"Relatively speaking, we're not doing this like traditional banks or financial institutions," Lam said. "Our risk appetite can accept some higher risks. For example, in the taxi market we only require a taxi license and some kind of banking documentation to open an account. Or course we try to control the risk -- transaction amounts cannot be so high per transaction and the overall number of transactions per day must be controlled."

But not content with having lowered payment time to zero, CamClaim is also aspiring to find a way to lower transaction costs to zero.

"This isn't a traditional business model," Mr Lam says. "Our target is to break the market and bring transactions to a new level. In the coming stages, we would like to push the transaction rate to zero. So for the taxi drivers, HK$100 would be HK$100 to them. We want a strategy to win the market."

Related Link
CamClaim
Finance & Investment
Information Technology
Logistics & Supply Chain