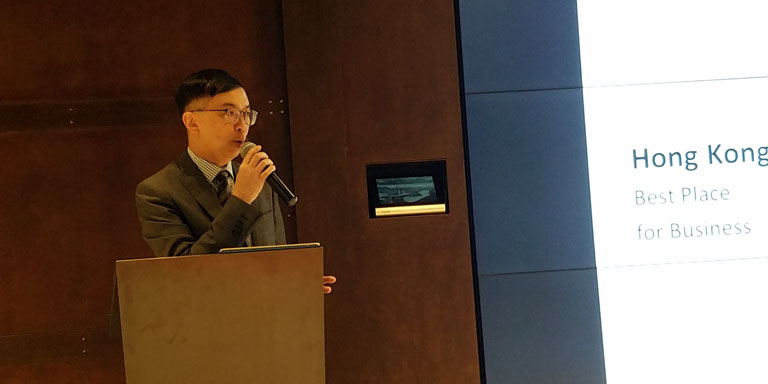 https://hkmb.hktdc.com/en/1X0ADYDT
Time for Hong Kong's Start-ups to Scale Up
As the 10th edition of Entrepreneur Day opens, HKTDC Assistant Executive Director Stephen Liang shares his views on start-ups.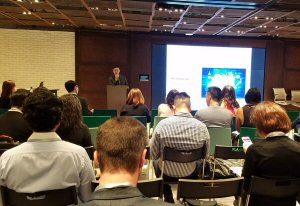 The Hong Kong Trade Development Council's (HKTDC) flagship event for start-ups, Entrepreneur Day, will be held 17-18 May at the Hong Kong Convention and Exhibition Centre. Stephen Liang, HKTDC's Assistant Executive Director, shared his views on the city's start-ups, as well as its innovation and technology developments, at a recent conference organised by the South China Morning Post.

What are the HKTDC's upcoming events to support start-ups?
For aspiring start-up entrepreneurs, we have Entrepreneur Day, which is celebrating its 10th edition this year. It is a two-day event with exhibitions, informative forums, pitching sessions and networking events for start-ups to gather market information, seek advice and funding, as well as build connections

We have launched a new incubation programme called "Start-up Express," to help start-ups build up their networks, market their businesses and attract investments. There will also be opportunities for them to seek personal advice from business leaders, and selected start-ups can join top-notch trade fairs in town and overseas free of charge.

We are building a Start-up Portal, where the start-up community can connect with their peers and experts, and to work, learn, communicate and grow together.

We also have dedicated Startup zones at major exhibitions and events, such as the Asian Financial Forum, to help start-ups leverage high-profile marketplaces, rub shoulders with business leaders; and interact with many potential investors.

Can you give some examples how the HKTDC has been supporting start-ups?
For over half a century, we have been a very supportive partner of Hong Kong companies – including start-ups – creating business opportunities for them. Many start-ups have reaped concrete benefits through our platforms, which include exhibitions, conferences and business matching arrangements, among others.

One start-up that has partnered with the HKTDC is a mobile app developer, which uses AR, or Augmented Reality for marketing. Thanks to the Pokemon GO phenomenon, what was a niche idea not so long ago is now an important market segment.

Instead of being a game, the app uses AR to market different industries, brands and products, ranging from health drinks and department stores, to NGOs like the Red Cross.

By taking part in our SmartBiz Expo, which is designed for start-up SMEs, the company could connect with more overseas customers and even media outlets.

Another exhibitor at our events helps solve a common problem among mobile phone users – running out of batteries. This Hong Kong start-up supplies rentable power banks that users can pick up and drop off at designated locations. This start-up reported that our business matching service helped them establish a partnership with one of Hong Kong's biggest jewellery chain stores.

What are the main support measures Hong Kong is offering to start-ups?
The current sentiment in Hong Kong is very positive for start-ups. There is a strong will throughout the community, from the top leadership of Hong Kong to all relevant public and private organisations, to drive our innovation and technology development.

The start-ups in our ecosystem can be beneficiaries of this trend. All they need to do is make the most of all available resources and support.

First, they can link up with the ecosystem. There is a great variety of start-up support and incubation programme in Hong Kong, offered by the HKTDC, Science Park, Cyberport and other institutions. I invite start-ups to take advantage of these support services in terms of incubation, funding, networking and marketing.

Hong Kong is the world's freest economy, and our city is very internationalised and multi-cultural, which facilitates business and helps attract talents.

We have a top-notch education system producing a trilingual talent pool, and the education system is putting greater emphasis on STEM (science, technology, engineering and mathematics) education.

We are a strong financial hub, which is growing stronger as a global hub for offshore renminbi business and the only city outside the Chinese mainland to have stock and bond connect links with China's capital markets.

How will the Bay Area help?
If you are a start-up based in Hong Kong, then you have a distinct advantage, something that ecosystems in other parts of Asia and the Silicon Valley can only dream of –– being part of the Guangdong-Hong Kong-Macao Bay Area, which features a critical mass of nine Guangdong cities in the Pearl River Delta, plus Hong Kong and Macau.

According to HKTDC Research, the most important market for Hong Kong start-ups is actually Hong Kong itself, and the second-most important market is the mainland. However, in terms of market potential, the mainland ranks number one, with 56 per cent of Hong Kong start-ups targeting this market in the long run.

The Bay Area development helps on both counts. In a way, it expands Hong Kong's domestic market while making it easier for local start-ups to enter the mainland market.

For the Bay Area to work as a single market, there are still details to be ironed out. But what is certain is the freer movement of people, goods and services. It means that Hong Kong's de facto "domestic" market – for talent, customers, buyers and supply of source materials – will expand nearly nine times. That's a quantum leap, not available to other parts of Asia or the Silicon Valley.

We are talking about Bay Area cities as a team, so Hong Kong will benefit from what the other 10 cities have to offer, including land, world-class tech companies like Tencent, Huawei and DJI, an abundance of bright innovative talents, low-cost labour for mass production, and a sizeable domestic market.
Information Technology
Computer & Peripherals
Hong Kong
Mainland China