https://hkmb.hktdc.com/en/1X0ADVLU
Tastes with a Twist
New Spanish, British, Mexican restaurants are serving up dishes to delight curious palates.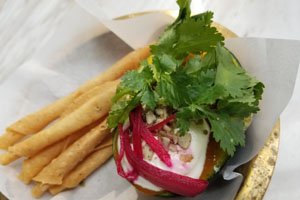 In a city like Hong Kong, where diners are discerning and many restaurants don't make the cut, setting up a new eatery can be a daunting experience – particularly if that place purports to offer something beyond the norm. As Hong Kong is a cosmopolitan city hungry for new flavours, however, those that serve up authentic. flavoursome plates have a good chance of survival, given the city's passion for eating out. From authentic tacos at 11 Westside to sustainable UK-sourced surf and turf at Steak on Elgin, here are some of the best new restaurants on the block.
Putting Spanish food on the map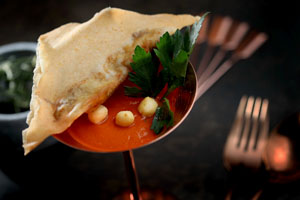 A nautically-themed Spanish restaurant in Tsim Sha Tsui overlooking Victoria Harbour with food by Spanish-born chef Miguel Lopez, Elia serves up authentic Spanish fare such as paella and croquettes alongside dishes with a contemporary twist such as crunchy lamb with roasted gazpacho, duck cigars with garlic mayo and prawn brioche with green mango. Reflecting the city's love affair with artisan cocktails, there is an extensive menu designed by award winning resident mixologist Alfredo Aguilera, with sherry-based cocktails such as the Admiralta, which blends sherry, banana and marshmallow, again incorporating a Spanish influence.

"In Hong Kong, the most popular cuisines are Thai, Japanese, Korean, Italian and French but we realised that there are very few Spanish restaurants, especially in Kowloon. That gave us the opportunity to step in and offer Hong Kong foodies a fresh new take on Southern Spanish cuisine," explains General Manager Dino Mirwani, whose restaurant is owned by Zinc Group.

He says the challenges of working in the F&B industry in Hong Kong is the competition, with new restaurants and bars popping up almost every day. But there's room for plenty of different outlets, he believes. "Hong Kong is a global city with people from all over the world from different walks of life, and they are very open to trying new things. This encourages us to bring our uniquely urban conceptualised restaurant and bar concepts to the city."

Zinc Group is set to open two venues this year, one at Knutsford Terrace in Tsim Sha Tsui this June and another in Lan Kwai Fong in October. The restaurant group, which was established in 2007, also plans to establish itself overseas by the end of the year, adds Mr Mirwani.
Sustainable steaks and fine vintages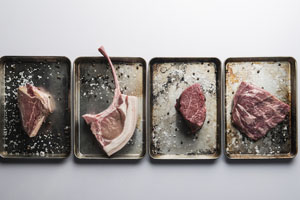 While many steak restaurants in Hong Kong source their beef from Australia or the US, Steak on Elgin opts instead for organic UK-sourced beef that is either grass fed or grain finished, which delivers a distinctly solid beef flavour. It also serves Korean hanwoo beef, which is not dissimilar to kobe or wagyu in flavour and is only available at a few select restaurants in Hong Kong.

The menu is complemented by a wine list featuring vintages with at least 10 years' bottle age. "Great steak without mature red wine is only half the experience," says owner Stephen Wickens, who felt there was a niche in the market for excellent steaks and a fairly priced wine list featuring bottles that weren't the latest vintage. Since the restaurant opened in March, wine lovers have made up a large proportion of its clientele.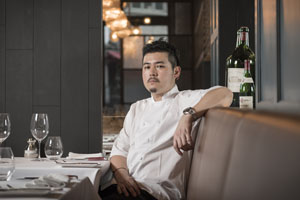 Head Chef at Steak on Elgin, Clayton Ma, who previously led culinary operations at private kitchen G7 Private Dining, is keen to bring a European perspective on beef to Hong Kong. "Our beef is much more lean than the wet-aged, fat heavy, grain-fed beef from the US, Japan and Australia, with a solid beef flavour that mirrors Hong Kong's preferences for local "yellow cattle" beef in hotpot venues," he says. It is dry aged on the bone between 30-55 days to achieve a tender and juicy or slightly drier and deeper dry aged flavour. "The texture is masculine with firm texture with a deep flavour of beef… it's like the difference between chicken liver and foie gras," he says.

Wickens hopes to introduce his clientele to more exciting cuts of beef, and is confident the restaurant can do so. "Hong Kong diners are quite adventurous and will dare to try new items on the menu, which keeps things interesting," he says.
Authentic Mexican flavour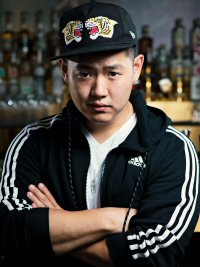 Mexican restaurants have always been thin on the ground in Hong Kong, and those serving authentic plates even less so. With a mission to bring Mexican street food to the city, 11 Westside serves up tacos that you wouldn't be likely to find elsewhere in Hong Kong like carne asada (grilled USDA short rib marinated in Mexican ponsu with salsa and guacamole) alongside small plates like Echo Park Sweet Corn (baby sweet corn poached in butter with mayo, cheese, lime and tajin). Opened late last year, the edgy, industrial-style restaurant is located in Kennedy Town. Avocados for the guacamole are mashed up tableside, and the salsa is deliciously zingy.

Designed by co-founder and beverage director Mr Daniel Eun, who has been a key played in the craft cocktail movement for the past decade in the US, the drinks menu is another big draw, with mixes including The Troublesome '96 (black tea and cinnamon-infused gin, apple cider, ginger, lemon, soda and biscotti) being an early favourite, says Eun. The easy rule for pairing cocktails and food is to go with citrus, he says. "The Hail Mary works well with our tacos as it's a play on the classic margarita and a New York Sour: muddled orange, house Curaçao and fresh lime topped with a Fleurie (red wine) float," he explains.

One of the challenges of setting up an authentic Mexican restaurant has been procuring ingredients, Eun admits. "We do source locally where we can, but we rely pretty heavily on shipping things over from LA and Mexico to get the flavours right."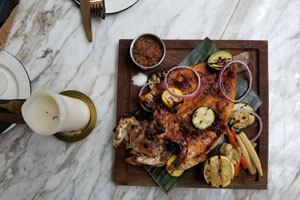 Teaching a new cuisine to the team has also been a steep learning curve. "We take for granted knowing if a dish tastes "right" because we grew up with the food, eating it pretty much daily," says Eun, who founded the restaurant with chef Esdras Ochoa. "Without that sense memory, it makes the task infinitely harder. I'd be equally as lost if you asked me to cook char siu pork or discern what was "authentic" and what wasn't [in Chinese food]. So many times we'll eat local cuisine with the kitchen team and they'll tell me something is on point or isn't, but it all tastes great to me," he says.

The restaurant's menu is constantly evolving to capture diners' imagination. "Last month we had a special taco with chili oil tortilla, avocado-lemongrass purée, sesame peanut salsa seared pumpkin seed crusted tuna and fried Japanese Kale that sold out in the first hour. And we just added what we're calling the Calabasas dip as a new starter (pumpkin pasilla purée, crema, pepita seed and pickled red onion) to stand along side our guacamole," he says. The kitchen has also been experimenting with a vegan ceviche (cauliflower, avocado, red onion, tomato, cilantro and citrus marinade) that might make it onto the menu, he adds.
Utilising local ingredients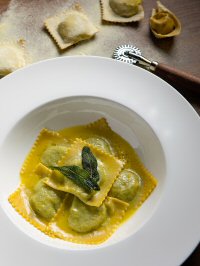 British chef Mr Theo Randall just opened his third restaurant with the InterContinental, Theo Mistral by Theo Randall, at the Intercontinental Grand Stanford in Tsim Sha Tsui this March. The British chef is famous for his take on Italian cuisine and many credit his cooking as the reason the River Café restaurant in London earned a Michelin star. The restaurant offers a tasting menu that aims to surprise, with roasted guinea fowl filled with prosciutto, lemon zest, thyme and mascarpone on pagnotta bruschetta with Swiss chard, porcini and Portobello mushrooms among the options.

Presenting diners with authentic rustic Italian cuisine, the menu is put together using as much local produce as possible, says Randall, who says he wanted to create a relaxed environment with simple yet delicious food. "The inspiration behind the menu is all about the produce: when I was here in March, we visited some local farms and I discovered a lot of others that grow organic vegetables." The local ingredients it uses are rainbow chard, fennel, squash, carrots, spinach, turnip tops, tomatoes, potatoes, asparagus, beetroots and all its herbs, Randall confirms.

The menu is very strong on homemade pasta and offers dishes you won't find on other Italian restaurant menus in Hong Kong like Sformato made with fontina cheese, spinach and Parmesan or ravioli di erbette with sage butter, he adds.

The main benfits of being located within a hotel are receiving resources and support from the hotel and not having to negotiate a lease every few years, says Randall. "Having the space and facilities to be creative with the opportunity of marketing the restaurant to the hotel guests for additional business. This is particularly good as we have a private room that seats up to 20 people on one table."

The advantages of being in Hong Kong is the fact that everyone eats out all the time. "This is the same in London and Bangkok [where his other restaurants are based] but much more in Hong Kong. The customer doesn't mind paying for quality ingredients and really knows what good food is. Discerning customers are always good because they keep you on your toes, so you are always trying to be better," he says, adding, "Hong Kong has a reputation for some of the finest restaurants in the world so having a restaurant here is an honour."
Related Links
11 Westside
InterContinental
Steak on Elgin
Zinc Group

Food & Beverages
Catering Services
Hong Kong
Western Europe
North America