https://hkmb.hktdc.com/en/1X0ADTVQ
Devising "Belt and Road" Supply Chain Management System
Maitrox Smart Supply Chain Inc: Part of a Joint Research Series on Shanghai-Hong Kong Co-operation in Capturing Belt and Road Opportunities
In tapping opportunities arising from the Belt and Road Initiative, Chinese enterprises are not confining themselves to investing in major infrastructure projects. In fact, quite a number of them have established distribution channels in Belt and Road markets to sell different kinds of products. Others have chosen to set up manufacturing plants or source raw materials in Belt and Road countries for the Chinese mainland market.
All told, the types of businesses involved are increasingly diversified. In order to boost overall operational performance and foster sustained development of their overseas business, many of these enterprises need a great deal of service support to link up mainland production systems with their overseas business operations. In addition to utilising networks in Shanghai, Hong Kong and elsewhere to improve international logistics efficiency, they also have to strengthen information and capital flow management.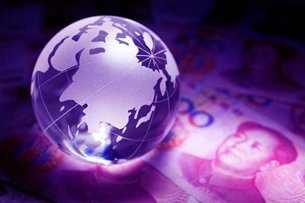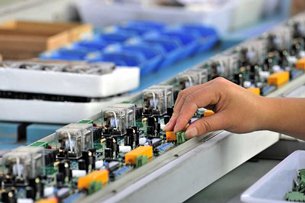 Maitrox, a supply chain service company headquartered in Shanghai, pointed out in an interview [1] that, although many mainland enterprises have high-tech production capabilities and the quality of their products is comparable to that of leading international brands, they need related service support in supply-chain management in "going out" and in developing Belt and Road markets. For example, in selling their own-label products in overseas markets, many enterprises are making considerable gross profits if reckoned only on a sales basis. But, if they want to develop their brand business and maintain brand loyalty and the support of overseas consumers, they would have to provide consumers with efficient after-sales and repair services, either through distributors or directly in the respective local markets. This may involve high fees and costs that might eat into the profits of the business concerned and, if not handled properly, might even affect the image of their brands in overseas markets.
Mainland enterprises are venturing into various overseas markets and Belt and Road related regions to set up comprehensive supply-chain management networks. The coverage spans across Asia, including Southeast Asia and India, Africa and even as far afield as Europe, and North and South America. According to Maitrox, many companies would like to use third-party services to raise the efficiency of such business processes as production, sales and after-sales services, and also to minimise the operation costs of expanding into international markets.
To be able to achieve these objectives, however, the service providers concerned need to have sophisticated IT, such as state-of-the-art big data analytics, before they can offer suitable solutions in designing and setting up networks in procurement, production, inventory, sales and after-sales services. They also need to utilise related financial services to help enterprises plan the income and expenses of each aspect of their business. In addition to improving cash flow in the entire business process and lowering funding costs, they also have to help solve problems in international payments and exchange risks.
Maitrox is currently providing comprehensive supply-chain services to mainland brands and other customers. This includes planning consultation and execution covering the entire production, sales and after-sales processes. For example, Maitrox provides its mobile phone business customers with after-sales supply-chain services to help set up overseas markets service networks. Such networks offer phone replacement, on-site repair, spare parts management, premium-grade repair and testing.
For customers with smaller overseas operations, Maitrox will help organise mail-in repair services by using logistics to send products requiring repairs back to the mainland, such as factories in Shanghai and Shenzhen bonded zones. In these factories, chip-level repairs, replacement and refurbishment will be carried out, before the mobiles are sent back to the overseas consumers expeditiously.
For this, in addition to running a number of repair centres and smart warehouses around the world, Maitrox has also set up a global repairing hub in Hong Kong. This way, with the support of advanced IT management systems, it can make use of Hong Kong's international logistics network to transfer products, parts, components and spare parts for global distribution. Backed by its supply chains in Shanghai and elsewhere on the mainland, as well as Hong Kong's financial services, Maitrox can provide customers with cost-effective global supply-chain management services.
Note: For details of the company interviews conducted jointly by HKTDC Research and the Shanghai Municipal Commission of Commerce, please refer to other articles in the research series on Shanghai-Hong Kong Co-operation in Capturing Belt and Road Opportunities.
---
[1] Maitrox Smart Supply Chain was interviewed jointly by HKTDC Research and the Shanghai Municipal Commission of Commerce in Q1 2018.
Mainland China
Hong Kong
Mainland China
Hong Kong