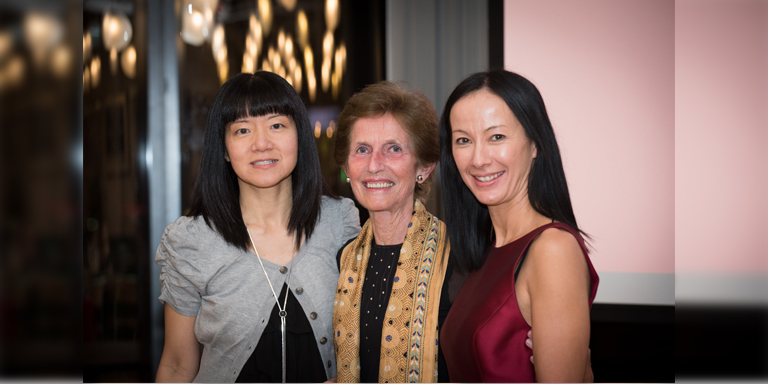 https://hkmb.hktdc.com/en/1X0ADRYT
Paths to Success
A campaign wants to help entrepreneurs avoid common mistakes and focus on finding solutions.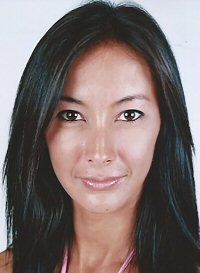 With more than 330,000 SMEs in Hong Kong, entrepreneurship plays an important role in Hong Kong's economy. The JEM Group works to support entrepreneurs and creatives by presenting new opportunities to access insights and acquire skills, including its "Born to be the Boss" campaign. A book of that name was published late last year, featuring the stories of six Hong Kong entrepreneurs. Janet Middlemiss, the CEO of the JEM Group and co-author of Born to be the Boss, discusses some of the opportunities and challenges of entrepreneurship.

How did the "Born to be the Boss" initiative begin?
The "Born to be the Boss" entrepreneurial campaign aims to help people start and grow their own businesses by providing information, guidance and support. This is timely, since we are no longer living in a society where people believe in lifetime employment. Quite the opposite: changing attitudes are encouraging more people to seriously consider entrepreneurship as a career and to launch their own startups.

We are often approached by would-be business owners in Hong Kong, who have an enterprising idea, but for various reasons they have not taken action. We understand that the first steps in starting up can be daunting, which is why JEM has mounted this campaign to support anyone thinking about starting their own business or whose ventures are in their infancy. Our objective is to support potential entrepreneurs as they take the plunge.

Your book highlights the stories of six entrepreneurs. What drew you to their stories?
The entrepreneurs featured in the book were hand-picked. The criteria for selection took the following factors into account: entrepreneurial achievers who were self-made and had built successful businesses from scratch; and younger, newer businesses in sectors of appeal to modern day business founders (for example in the food and beverage, fashion, lifestyle, retail, technology and real estate industries) Our rationale for showcasing more current businesses that have made their mark in recent times is that these stories are more likely to relate to today's self-starters and the book's target readership.

What are some of the project's larger themes?
Given that increasing numbers of people in Hong Kong are choosing to work for themselves, the stories of the entrepreneurs profiled in "Born to be the Boss" are presented to provide a real understanding of what it takes to turn an idea for an enterprise into a profitable reality.

Despite having built some of Hong Kong's most recognisable brands, not one of the entrepreneurs featured has had a straightforward or easy journey. Though armed with a brilliant idea, each has had to overcome all the problems inherent in starting a business, from lack of funding to issues surrounding sales, marketing, staffing and fear of failure.

Inevitably, volatility and insecurity go hand-in-hand with the territory, as do emotional turbulence and the undesirable side effects of stress and anxiety from hits and misses, and ups and downs. That is why why we decided to focus a good deal of the book's content on addressing commonly encountered hurdles and pitfalls that can sabotage a business before it even starts.

Why is Hong Kong an ideal environment for entrepreneurs?
For those wishing to start a business, one particular attraction of Hong Kong is the ease with which it can be done. Setting up a company is straightforward and inexpensive. Hong Kong is one of the most open and stable economies in the world, boasting a world-class infrastructure, productive work culture and low corporate tax regime. This is not forgetting the territory's enviable geographical location in close proximity to mainland China, and state-of-the-art transportation network, which offer fast and easy access to other markets in Asia making the Special Administrative Region a popular regional hub.

Another positive is that it is very easy to actively network in Hong Kong. There is great camaraderie among entrepreneurs and, for the most part, startups irrespective of their size tend to be very open to supporting one other and helping each other grow. In fact, studies have shown that informal professional networks and communities may be just as conducive to entrepreneurial success as more formal setups such as accelerators and incubators. Being able to rely on the guidance of those who have 'been there and done that' can therefore be invaluable.

What advice do you have for aspiring entrepreneurs?
Managing a business can sometimes feel incredibly lonely. The challenges and pressures of business ownership often leave us feeling overwhelmed, emotionally drained and even isolated, especially when things go wrong or don't go to plan.

This is where it can pay to have people around you who support the business, whether they are co-founders and partners who share your vision, advisors and colleagues who serve as a sounding board, or family members and friends who provide constructive feedback and emotional support when the chips are down.

Given that setbacks are an inevitable part of running a business, it is important to be flexible and learn how to adapt. As an entrepreneur, one way to stay on top of any situation is to have an open mind and keep learning. It also helps to have a positive attitude that focuses on 'solutions,' rather than 'problems.'

What are some of the keys to success, especially in a market like Hong Kong?
All too often, aspiring entrepreneurs start businesses based on concepts that are of interest to them. However, to increase the chances of achieving success, the product or service needs to either respond to widespread demand or solve a problem. In addition, the product or service has to offer a better experience or be faster, cheaper or in some way stand out from alternatives in the market.

In a unique market like Hong Kong, which is characterised by market conditions such as high property prices and limited domestic demand, it helps to be able to think outside the box and find creative ways to navigate around issues and problems.

What's next for the 'Born to be the Boss' project?
The Hong Kong edition of 'Born to be the Boss' is the first in a series. We are now working on further editions that will chronicle the startup experiences and insights of self-made entrepreneurs in other geographical markets. At the same time, we will be introducing a podcast series and programme of events, while expanding the entrepreneurial knowledge and resources on JEM's online community platform.
Related Link
The JEM Group