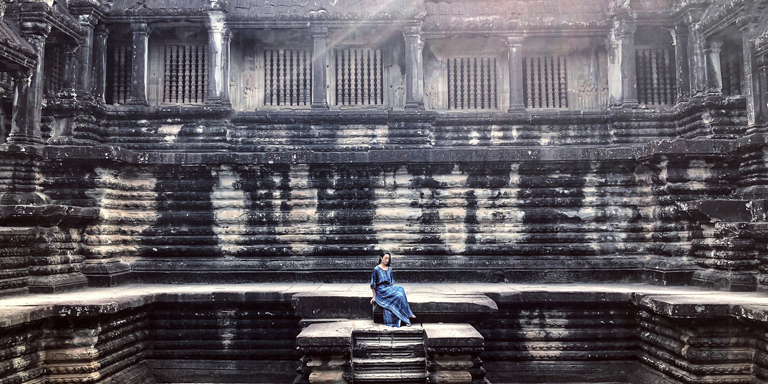 https://hkmb.hktdc.com/en/1X0ADOU6
Peer Marketing
The role of key opinion leaders is growing in Hong Kong, offering strong potential for influencer marketing in the city.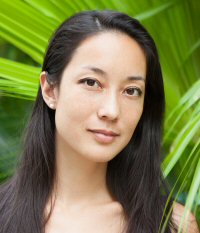 Hong Kong travel and wellness influencer Vivienne Tang spent 18 years in lifestyle publishing, with publications including Prestige, #legend and Asia Spa, as well as her own holistic online magazine, The Source Asia. In 2016, she founded Destination Deluxe, an online wellness publication, which focuses on luxury resorts and hotels, as well as health, fitness, beauty and holistic therapies. Ms Tang has embraced influencer marketing as part of her personal brand and for Destination Deluxe. Amid an increasingly competitive market, Ms Tang talks about how Hong Kong's influencer marketing scene is growing and how influencers can help brands stand out from the crowd.

What is influencer marketing?
Influencer marketing is selling and promoting products or services through people who have the capacity to influence their audience on what to buy and like. They possibly also have the capacity to influence the image of a brand by sheer association. It's not really a new thing – celebrities have been influencers for numerous years, by partnering [with] and endorsing certain brands. But people want to be able to identify with the person in the "ad," hence "normal" people [with] an interesting story to tell.

Influencer marketing has balanced out the playing field in that it has given everyone the same opportunity to share their voice and make themselves heard. Anyone who has Internet access can share opinions and content, and if done well, they can become an influencer. The most captivating and engaging people simply rise above the rest.

How did you get involved in influencer marketing?
For me, influencer marketing grew with my personal Instagram account. It started with my "coffee in bed" shots. I have a love of coffee, and Nespresso quickly picked up on that and asked if I would market their latest capsule range [in 2015].

Having done hundreds of fashion shoots when I was still working as a fashion editor and stylist, I have a love of photography. I mainly focus on wellness, fitness and travel. Some of the destinations and brands featured on Destination Deluxe I also promote on my personal channels. I couple magazine advertising with influencer marketing. It makes perfect sense to marry the two and to cross-promote.

What kinds of posts and collaborations have worked for you?
For the longest time, some of my best-performing posts were me immersed in nature, doing some sort of pose (yoga, fitness or fashion). My profile has grown over the years and close-ups, with my face and my expression, [are popular]. Any collaboration with a video has done extremely well, such as my collaboration with Rosewood Phuket and Lifestyle Asia. I recently visited Fivelements Hong Kong for a Watsu (water healing) session and decided to record the entire experience. The video received 4,000 views on my account. Fivelements decided to repost it, and they got another 8,000 views, creating a snowball effect, where the reach multiplied and attracted more people.

How big of a role does influencer marketing play in Hong Kong, especially in industries such as wellness and luxury?
I feel influencer marketing in Hong Kong is still somewhat in its early stages, compared to the United States, where brands are willing to invest big budgets in their influencers with cross-collaborations on products, for example. Hopefully we will see more of that here in Asia. There is so much potential, especially in the wellness field.

[Previously] in Hong Kong, brands would often work with socialites for smaller projects and mini-campaigns in magazines. Today, these socialites have been replaced by influencers. Anyone who is interesting or creative enough can become an influencer and be featured in some of these campaigns. I like the fact that it has changed this hierarchy.

Tell us about some of the influencer marketing trends in Hong Kong.
Many influencers are getting into travel now, which is great for hotels, but not necessarily for travel magazines, as they have to compete with thousands of bloggers out there. I think the next step for influencer marketing will be cross-collaborations on specific products, where the influencer has their own products and lines under a brand name.

How can brands and influencers best work together?
From a brand's perspective, it's important to understand the positioning of the influencer, the influencer's status in the respective field and the legitimacy of his or her audience. How reliable and professional is the influencer? This is especially important if you have other parties and brands involved. I've heard stories of influencers being rude to hotel staff, or influencers taking trips but never posting about their experiences. Does your influencer deliver? These are some of the questions brands have to ask themselves and they need to get to know the influencers before committing to a project with them.

From an influencer's perspective, business can be tough if you only have social media accounts without a platform, such as a website. Competition is growing: many influencers are willing to barter coverage in return for product, which also makes it difficult for [someone] like myself who is running a magazine and is asking for advertising budgets.

Transparency and authenticity are said to be key influencer traits. How important are these characteristics in Hong Kong?
There are tools to check numbers: where the traffic is coming from and if followers are real. However, the easiest way to tell is by looking at audience engagement. I see so many accounts that have impressive numbers, but have zero engagement on their posts and zero comments. That's almost impossible if the followers are real and it's definitely a red flag for a brand. Some brands don't care and they are purely buying into the image of the influencer, which is okay if that's what they want.
Related Links
Destination Deluxe
Instagram