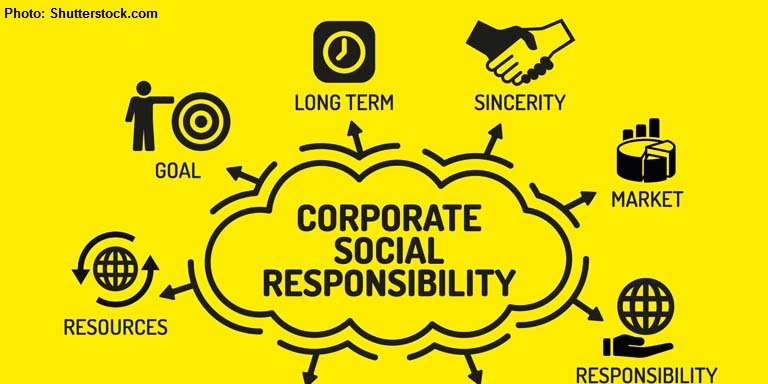 https://hkmb.hktdc.com/en/1X0ADMCU
Let's Talk CSR
The future of corporate social responsibility in Asia will be a key focus at an upcoming conference in Hong Kong.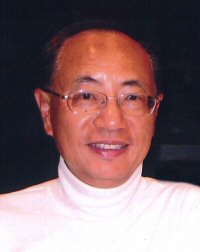 During his executive career in the corporate sector, and then as a successful business owner, Dr K.K. Tse could not have imagined himself as an icon of social entrepreneurship in Hong Kong that he is today.

It was while running his own management consultancy that doubts crept in.

"My consultancy was doing very well by any standards," said Dr Tse, who is Founding Chair of the Hong Kong Social Entrepreneurship Forum and the Founding Chair and Chief Education Officer of Education for Good CIC Ltd. "Our clients included major local companies and institutions as well as multinational companies."

But a mid-career crisis surfaced, he said. "Although my business was successful financially, I did not find meaning in my work. I was able to help my clients make more money but [I thought]: is that all my life was about?"

Having no answers, Dr Tse closed the company, took a few years' break travelling. While in New Zealand, a chance meet-up with social entrepreneur Vivien Hutchison opened his eyes to the world of social innovation.
"This was a watershed moment for me," he said. "Here I was, highly educated with four degrees and having worked in [and for] large companies for decades, but I was never aware of the existence of social enterprises or social entrepreneurs. I was indeed – to quote a Chinese saying – looking at the sky from the bottom of a well."
New Ideas for Hong Kong
Dr Tse thought hard about what could be done in Hong Kong to promote social entrepreneurship and corporate social responsibility, and joined by other innovators, brought social franchising business Dialogue in the Dark to Hong Kong in 2008. "Its success demonstrated that a social enterprise can survive and prosper without subsidies," Dr Tse said.

From there, his involvement in championing the cause has grown.

Noting that there are now much greater demands on companies to make positive contributions to the world, he cited a recent letter issued by Blackrock Chairman and CEO Larry Fink, saying that "society is demanding that companies, both public and private, serve a social purpose."

"BlackRock's message is clear: contribute to society, or risk losing our support," said Dr Tse, who now works with a group of businesspeople to launch the B Corp movement in Hong Kong. "It is part of a global movement to transform business into a force for good," he explained. Companies certified as B Corps are for-profit companies that believe companies should and must contribute to tackling social and environmental issues in addition to making profits for their shareholders.

"At this stage of this global movement, we are focusing on the early adopters; that is, companies that already have certain B Corp DNA," he said. "We would like to create a critical mass of Certified B Corps and to leverage them to influence and inspire other corporates to change."
Guest Speakers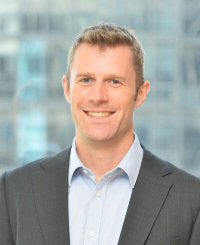 Dr Tse will share more of his thoughts as a guest speaker at the 11th annual Chinese University of Hong Kong (CUHK) MBA Corporate Social Responsibility Conference in May. As the largest student-led annual conference in Asia, the event aims to create a sharing platform to discuss trends, developments and the future of CSR in Asia.

Under the theme "Sustaining CSR Indefinitely," Dr Tse will join about a dozen other representatives from leading NGO groups and major corporations to explore how companies can work together to create a wider social impact.

Another conference speaker, Callum Douglas, PwC Director, Corporate Responsibility, will present on Sustainable Development Goals: How they impact businesses and how to better embed these into the system, giving examples on how PwC is aligning those goals to its work in Hong Kong and the Chinese mainland. Mr Douglas will also cover the opportunities other companies have to achieve the social development goals most relevant to their industry and geography.

Mr Douglas said that the "great results" seen across PwC's regional network demonstrate how a strong corporate responsibility strategy can have positive effects on staff engagement, retention and productivity.

"At PwC, our purpose is to build trust in society and solve important problems," he said. By working together, not just through our daily work but also through our corporate responsibility programmes to address the important problems that our internal and external stakeholders are facing, we can help build a sense of collective purpose where people feel more engaged with the organisation's purpose. We've seen that people who are more engaged in these programmes are more engaged with the firm overall, stay working at the firm for longer, and have higher levels of productivity than others."
Important Conversations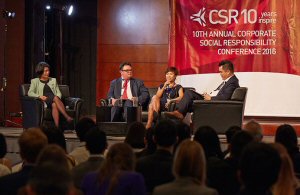 And while CSR seems to be on many company agenda these days, Mr Douglas said it was important to keep the conversation going through such events as the 8 May conference.

"It's true that pretty much all companies large and small have corporate responsibility and sustainability on their agenda today, but it's important to recognise that we are all at different stages along the development of corporate responsibility, that we are approaching it from different angles and with different goals, and that we have different experiences to share," he said.
"Issues are now so complex that it's clear no organisation is able to adequately address them on their own - collaboration is key, each party bringing their strengths and resources."
"At a time when technology is moving at such a rapid rate, information is available in a way that it never has been before, and this also gives rise to an enormous potential for collaboration on corporate responsibility issues.

"Issues are now so complex that it's clear no organisation is able to adequately address them on their own – collaboration is key, each party bringing their strengths and resources. That's one reason why conferences like this are so important – to share best practice and see where the opportunities to learn, develop, and ultimately collaborate to solve important problems."

The 11th annual Chinese University of Hong Kong (CUHK) MBA Corporate Social Responsibility Conference will be held on 8 May at the university campus in Sha Tin. HKTDC is a marketing partner of the conference.
Related Link
CUHK MBA Corporate Social Responsibility Conference