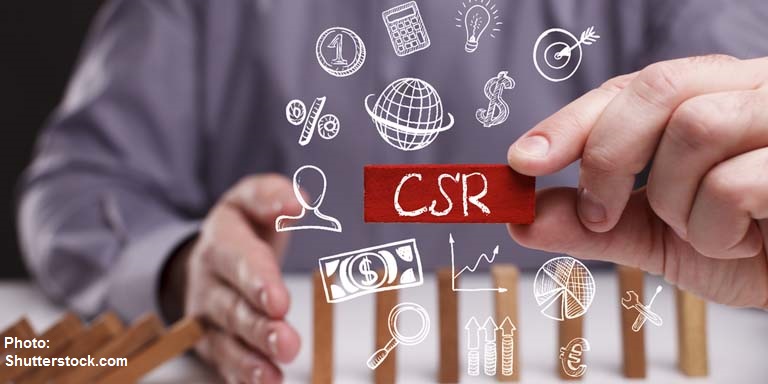 https://hkmb.hktdc.com/en/1X0ADM8Y
Money for Good
With its financial know-how and geographical advantage, Hong Kong has the potential to develop into a centre for green finance.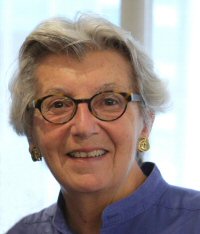 Paula DiPerna is a visiting Fellow at the Hong Kong Civic Exchange and a Special Advisor for North America for the Carbon Disclosure Project, who writes and speaks widely on environmental finance. She discusses why corporate social responsibility matters to businesses today, and the opportunities for Hong Kong as a hub of green finance.

What is "green finance"?
Green finance is generally taken to mean investments in environmentally related projects, but that's an oversimplification because the term also captures a transformation going on in finance generally. By that I mean a change in the way enlightened investors think about how to use the funds available to them in the face of undeniable environmental and social risks.

Two decades ago, the role of money was to make more money. Today, the role of money is more linked to bettering the world, at least among enlightened investors. So "green finance" really means a new way to use and deploy financial assets with environmental, social and governance (ESG) considerations in mind. Green finance means using money for good, not just for riches.

How did this come about?
The financial crisis of 2008 woke up the world to financial cheating and [the realisation] that many financial products were built on quicksand with criminal intent. Ethical financial advisors became rightly uneasy with the way the public was viewing the profession. And let's not forget that while most ordinary people do not have substantial investments in the stock market directly, they are invested through their banks and pension funds. On top of that, the science of climate change, for example, is increasingly undeniable. Investors who have their eyes open are more tuned to accumulating risks: mass flooding, droughts, wild and extreme storms.

Although we think of climate change as a distant and slow-moving phenomenon, in fact, it has already begun disrupting supply chains, electric grids and creating a new class of "environmental refugees," namely people who can no longer earn a livelihood where they live and have to move on.

Traditionally, the world of finance has relegated these risks to the public policy sector to manage, but increasingly, savvy investors want to disentangle their assets from the unpredictability inherent in the climate change problem.

Worldwide, ESG investing is on the increase, to the point that 1 in 5 US dollars invested in the United States is screened for these considerations. And we've just seen in Hong Kong the announcement of a green bonds fund of HK$100 billion – this is an important beginning in the evolution of Hong Kong's role in this new green finance world.
"Hong Kong is uniquely positioned, geographically and professionally, to catch the green finance wave."
What does this shift mean for Asia – particularly Hong Kong?
Hong Kong is uniquely positioned, geographically and professionally, to catch the green finance wave. First, Hong Kong enjoys a worldwide reputation for financial best practice, transparency and effective regulation – this is critical as any new financial field develops. Secondly, Hong Kong is part of China, and China is leading the world in public-sector driven green finance, extending the influence of green finance concepts worldwide. So, if you put Hong Kong's financial know-how together with the mainland's leadership overall, you have quite a forceful combination.

How would Hong Kong achieve such a goal?
The first thing is to make sure that the green bonds issued are truly "green," in that they are significantly additional to capital infrastructure investments that could be or are already planned in the general capital planning of the city. And that there are significant green advantages – either significant reductions in direct or indirect emissions of greenhouse gases, or major advances in public transportation, reduction of smog and, ideally, truly world-class advances in preparing the city for extreme weather and shoring up resiliency with a very long view – planning for decades, not years. Hong Kong would also achieve leadership in the green finance area, by diversifying its image away from real estate wealth-creation only, and by attracting and retaining the new talent in the financial services sector that wants to be active in this exciting new world.

How can Hong Kong develop its potential for becoming a hub for green finance?
The transition is not a given because there is a lot of competition in the world now with many cities vying for the label of "centre for green finance." Even with the multitude of new products being offered – green indices, green bonds funds, emissions trading, ESG stock screening and many others – these new products do not sell themselves, and a whole new stock of human capital needs to be developed to understand and offer and sell the idea of green finance to clients, asset owners and major asset managers. Without human capital dedicated and excited about it, green finance will sputter out over time. Nothing continues by itself.

What's to be gained from ESG-consciousness?
We have only one world, and it is much easier to wake up in the morning and choose to wear the hero suit, rather than business-as-usual suit. ESG considerations align money with broader social and economic purposes – and they also help hedge against significant economic disruptions ahead. While some environmental risks may seem far off in the future, or their costs may not be insolvency events today, there are significant risks and unknown variables embedded in the dangerous game we are playing now with our air, water and land resources. So, if nothing else, ESG consciousness is a prudent investment approach, entirely consistent with the basic premise of fiduciary duty – prudence. But in a dynamic city like Hong Kong, prudence can be integrated with vision and that could be a very exciting combination for the city and the world.

Related Link
Civic Exchange