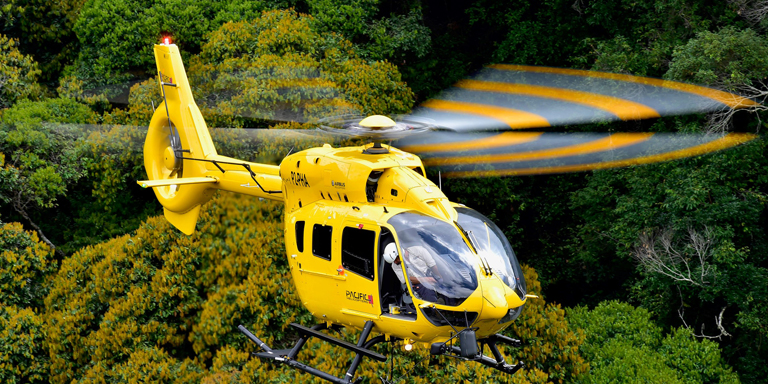 https://hkmb.hktdc.com/en/1X0ADJXI
Flying High
Demand for helicopter leasing has jumped significantly in Asia, where Waypoint Leasing expects continued strong growth from its Hong Kong regional base.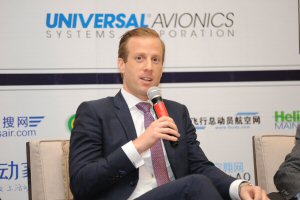 Global helicopter leasing company Waypoint Leasing (Ireland) Ltd has relocated its regional operations from Singapore to Hong Kong. Headquartered in Limerick, Ireland, Waypoint serves a wide range of sectors, including oil and gas, emergency medical service, search and rescue, firefighting, humanitarian missions, windfarm support and governmental support. In addition to Ireland, Waypoint has offices in London, the United States, Canada, Brazil, South Africa, Australia and Hong Kong, where it opened last January. Philip Stransky, Waypoint's Vice President of Sales & Relationship Management, Asia Pacific, explains the reason behind the Hong Kong move.

Tell us about Waypoint and how it's different from other helicopter leasing companies.
Waypoint differentiates itself with a senior management team that has direct helicopter operating and leasing experience in key markets around the world. This experience enables Waypoint to bring significant added value to our customers. Our fleet comprises aircraft from four major manufacturers: Airbus, Leonardo, Sikorsky and Bell. We offer clients the mechanism to upgrade and expand their fleet through leasing, without the financial challenges of a purchase.

Helicopters are unique in that they cannot easily be replaced with other assets due to their vertical take-off and landing capabilities, which make them the only option for certain operations. Their maintenance-intensive lifecycle leads to helicopters retaining their value and useful life better than most other assets, even after 20 to 30 years.

Since its inception in 2013, Waypoint has been active in supporting oil and gas, utility, firefighting, EMS and other industrial-focused helicopter operators. Waypoint's portfolio includes more than 160 aircraft for 37 customers in 33 countries with total assets in excess of US$1.6 billion. Additionally, Waypoint has firm and option orders with aircraft manufacturers for more than 70 helicopters valued at more than US$750 million, to be delivered over the next four years.

Why did the company move to Hong Kong?
The move has been planned for some time. Hong Kong offers geographical advantage in terms of servicing our region-wide customer base and allows us to better serve our customers in China and the entire Asia-Pacific region.

With our first two deals already closed in China – one to a utility helicopter operator in Shenzhen and another with an emergency medical service operator in Shanghai – the creation of our Tianjin leasing platform and a strong pipeline of promising opportunities across Asia, our new Hong Kong office is strategically important for Waypoint.

In addition to mainland China, our markets in Japan, Korea, Taiwan, Thailand, India, Malaysia, Indonesia, Papua New Guinea, Bangladesh, Myanmar, Cambodia, Laos and Mongolia will all be better served from Hong Kong. We will also have a complement of industry-experienced cross-functional resources embedded in the region, including sales, commercial, technical and legal, further enabling Waypoint to provide the best solutions and efficient deal execution for our growing customer base.

How important is this region to Waypoint?
The region is hugely important to Waypoint as we expect a large portion of our company's growth to come from Asia. In aggregate, the region has added helicopters at a rate of four per cent in the last two years; however, this masks the fact that many assets in-region are relatively old and close to retirement, meaning that the amount of leasing opportunities could exceed this net-growth rate.

China is especially important as the number of civil helicopters operating in the mainland has grown an average of 15 per cent annually since 2013, an astonishing rate in the face of a global market downturn during this period. Interestingly, the growth rate has been above the average in the last two years, with 22 per cent growth in 2016, and 17 per cent in 2017.

What's driving this growth?
A number of factors are fuelling growth outside the traditional sectors of oil and gas. As countries in the region develop economically, we expect usage to mirror that of other developed countries, with helicopters increasingly being used for emergency medical services, firefighting, governmental support, police work and search-and-rescue missions. And that's not even counting the huge private market, which Waypoint just recently entered.

An often-quoted statistic is that if China were to have the same number of emergency medical helicopters per million inhabitants as Western Europe, the demand for this type of mission alone would exceed 1,000 helicopters over the next decade. One factor holding back this growth has been the existing regulatory framework, which requires operators to give notice of any flight plans in advance – which is of course difficult for emergency medical responses.

The gradual easing of aviation regulations is key to the further development of the Chinese market. For the rest of the region, the drivers for growth are a vibrant and sophisticated aviation scene, economic growth and the continuing trend of using helicopters for mission-critical operations.

What are other advantages Hong Kong offers for Waypoint?
Our lender group includes banks from all over the world, including Asia, but we have room to expand our lender relationships in Asia. By being in Hong Kong, we have the opportunity to access banks familiar with leasing and aviation.

Hong Kong offers us the rule of law and access to lawyers familiar with aviation leasing. Also, if you're looking at growing your team, it's nice to be in a hub where people know what they're talking about – there is a pool of talent in Hong Kong already.
Related Link
Waypoint Leasing