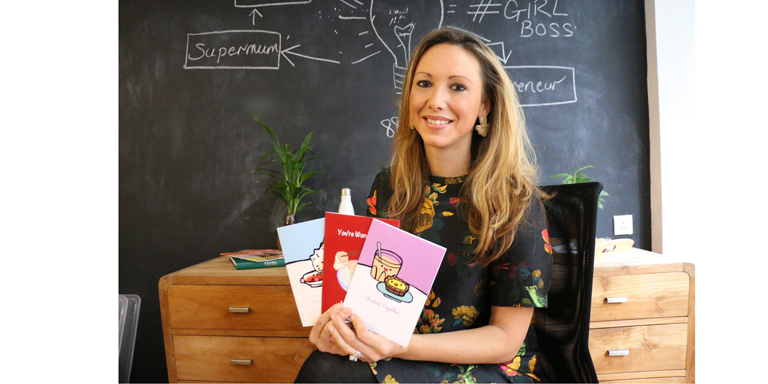 https://hkmb.hktdc.com/en/1X0ADHYN
Greetings from Hong Kong
Hong Kong entrepreneur Claire Yates creates whimsical stationery products that borrow from her East-West background.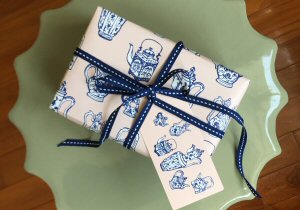 Though her family's strong ties to the paper industry dates back more than a century, it was motherhood, and wanting a business of her own, that drove Claire Yates to set-up Lion Rock Press in 2013.

"During my first pregnancy, I was looking for a way to continue our distinguished tradition of sourcing high-quality, responsibly sourced paper while having the flexibility to spend time with my little one," Ms Yates said. "Having always been financially independent, I felt I needed to retain something of my own, and be something for myself, when I became a mother. I was also interested in a volume market, rather than the bespoke luxury market I was accustomed to. I thought it would be fun to creatively explore my two cultures through the medium of printed stationery."

Ms Yates launched her brand with a set of charity Christmas cards to benefit Mother's Choice. The collection featured what would become Lion Rock Press's signature style: Hong Kong graphics infused with Western humour, which was inspired by Ms Yates's own British-Chinese heritage. She has continued to work with Mother's Choice, raising more than HK$250,000 for the charity.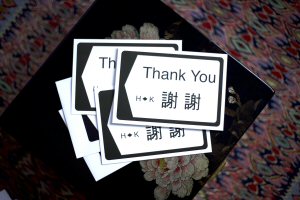 The initial collection was a success and Ms Yates has continued to grow the business, expanding into children's birthday cards and boxed notecards, wrapping paper and tags, puzzles, ornaments and decorations. Recent additions to the brand have included the #NoPlasticMmGoi collection, which includes items such as canvas bags and reusable cups.

"I think what has made my business successful is that I am my customer," Ms Yates said. "I understand what they want before they even know they want it. That's because I am one of them. I also want good-quality, Hong-Kong-inspired cards and gifts. I also want light-hearted, humorous, original gifts with a Hong Kong twist."
East Meets West
With a foot in both East and West, Ms Yates has drawn upon her heritage for her designs. She often turns to her family for inspiration: the teapots, which feature on wrapping paper and as a Christmas decoration, come from her mother; the lucky cat is from one that sits on her brother's desk; and the chopstick greeting card "I'd be nothing without you," is a tribute to her grandmother.

The brand celebrates Hong Kong and as it has expanded, so, too, has Ms Yates's customer base.

"Certainly at the beginning, our core market was Western expats in Hong Kong. But now we enjoy a greater following from local fans who love all the greeting cards," Ms Yates said. "It was a wonderful surprise to have sold hundreds of sets of our Hong Kong Lotto children's game to Hong Kong-Chinese customers who live overseas [and] are raising their kids to be English-Cantonese bilingual and looking for fun ways to inspire learning the languages."
Local Symbiosis
While Lion Rock Press is not connected to Ms Yates' family business, she has been able to reach out to other Hong Kong businesses that have long partnered with her family. Ms Yates' cards are produced by a Kwun Tong printer that has worked with her family for more than 30 years.

"[The printers] are always thinking of ways to save me time and money and new technical ideas for how to get the most out of a design whether it be a greeting card or packaging," Ms Yates said. "They will also prioritise my work if I've got a deadline to meet, and it is this kind of relationship that is not something you can find on Alibaba – it is something that needs to be nurtured over decades of local symbiosis. It's another reason why I won't take my business over the border, and why I will support Hong Kong partners as much as I can even though they may not have the edge from a pricing perspective."

Ms Yates cited an example where she was trying to find packaging materials to make a luxe box for a candle. One day at the printers she found some cream-coloured card, which was overstock from an old client's order nearly a decade earlier. Ms Yates added a hot foil stamp to the card and turned it into the box for her candles.

"I saved myself huge costs and, more importantly, saved those resources from being wasted," Ms Yates said. "That would never have happened without knowing my suppliers intimately. As a result, I was able to reduce the RRP [recommended retail price] from HK$300 to HK$250, as packaging is an enormous cost for any business dealing in product."

Family remains an important part of the business. With a small team, Ms Yates spoke about the support she receives from family members during busy periods, such as Christmas. "My grandmother folds and packs every single card and gift tag – at busy times such as Christmas, she can pack many thousands of cards every day," Ms Yates said. "She enjoys keeping busy and is always asking if there are any more to fold."
Digital Designs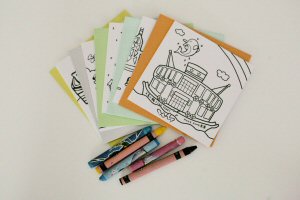 Lion Rock Press products are sold at about 40 retailers around Hong Kong as well as online on the company's website. Increasing the brand's digital presence is one area for growth.

"There is certainly scope to do more online – currently we hugely under-utilise the potential of the e-commerce platform we've built," Ms Yates said. "We are also learning how to better use social media to get our message out, and for more people to learn about our products."

Ms Yates is also looking to continue to expand her product offerings, including the eco-friendly and unisex #NoPlasticMmGoi range. She is also looking at other overseas markets.

"It's something I feel excited and passionate about," Ms Yates said. "I hope that people continue to embrace what I love doing and enjoy the products. I'm developing a range for other expat hubs such as Singapore, so that's fun. I'm also enjoying doing a lot of corporate design work, which is a new challenge."
Related Link
Lion Rock Press
Gifts & Premiums
Stationery & Office Equipment