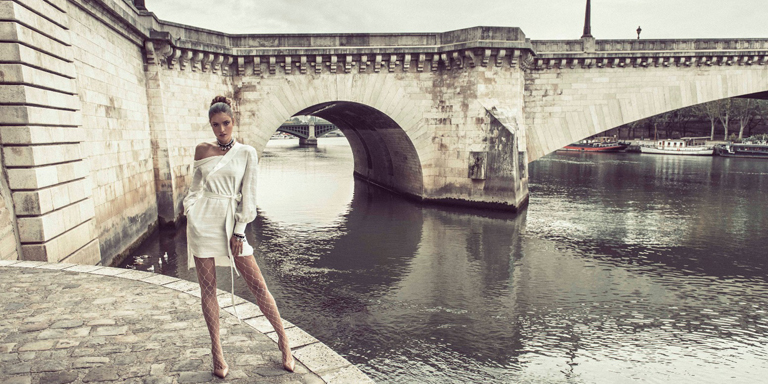 https://hkmb.hktdc.com/en/1X0ADHH4
Keeping it Casual
Famous for his couture and bridal wear, Hong Kong designer Marco M Chan is branching out into casual wear.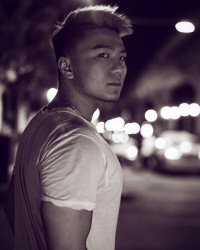 A former stylist for some of the biggest names on the Hong Kong celebrity circuit, including actor Simon Yam, singer/actor Myolie Wu and singer Kay Tse, Marco M Chan has become one of the city's celebrated fashion designers. His extraordinary bridal wear and elaborate evening gowns have become a mainstay of the eponymous label the designer launched in 2013. Now Mr Chan is getting to grips with casual wear, with his new collection DG x MMC, which he developed with Hong Kong actress Grace Wong. Following the success of their first collaboration, a second collection is already in the works.

Proving that he still has an eye for the flamboyant, however, Mr Chan created striking on-stage looks for Canto-pop singers Joey Wong and Elanne Kwong at their shows last year. In 2017, the designer also hosted his first bridal trunk show, Iconic Wedding Showcase, at Hotel Icon.

Your new collection with Grace Wong is a 10-piece range that highlights your ability to do understated as well as the couture dresses you're famous for. Does this signify a new direction for you?
Yes, Grace and I are creating clothes that women can wear every day, such as pieces like a long-sleeved polo neck skater dress and belted linen dress. But I want to be the designer that's able to create everyday outfits as well as a unique look for a client's wedding day.

Tell us about your collaboration with singer Elanne Kwong, whom you created stage outfits for during her last tour.
My goal in 2017 was for my designs to make it onto the stage and I was lucky to end up producing looks for Elanne as well as Joey Wong. I always enjoy creating unique looks for important events. When I'm designing outfits for concerts, there are fewer limits [placed on my creativity] and I appreciate the combination of fashion and music. It was really exciting when I saw the looks come to life on stage with the performance. Both performers gave me their full support and didn't change anything about my ideas. I felt more confident [while working on the designs] having been given that kind of trust. My best friend, Bell Kwan [of DearBell Handmade Accessories], created amazing accessories to finish the looks.

How did you go about setting up your label in 2013?
I was still working as a stylist when I set up my label so I could cover my costs. But it was much harder than I thought – the costs involved, handling the business side of things – that's not easy for me as I'm not good with budgets. Then it was just how to go on when I wasn't even sure if people liked my designs, plus Hong Kong shoppers were not very into custom clothing yet so we were working hard to educate them. Unlike most designers, I'm operating a tailor-made business so I don't go by season: I produce pieces when I have new ideas to keep my label fresh. I'm not just designing to be in business, but when I have the time and ideas, and I'm glad about that as I can ensure the quality of each garment.

What's it like being a designer in Hong Kong?
The culture here is very different from any other place, as people don't always want to wear unique pieces but prefer to [blend in] and be like everyone else! That's really hard for me as I like to make extraordinary pieces for special occasions. I'm still waiting for the day when people want to really show off the best of themselves.

How would you describe Hong Kong's fashion design scene?
It has changed a lot and I think that's partly due to the economy and there being less [emphasis on] partying and people not spending so much. That's why there are more casual chic local brands around now.

How has having a showroom in Central helped to raise brand awareness and boost sales?
It's good to have one because it's easy for people to find the showroom, but I only meet clients by appointment. My sales mainly come from online marketing – mostly Instagram and Facebook – and word of mouth.

Tell us what you're working on in 2018.
I'm setting up a new line with friends that will hopefully educate people to dress well at lower price points. It's still in the early stages, so I can't confirm any more details at the moment.

You previously said you'd like to open a store in Paris. Is that still the case?
I'd like to open a store in Paris as an official couturier and that's still my ultimate goal. But I'd like a boutique in Hong Kong before that – and hopefully some other cities too, such as New York, within the next five years.
Related Links
FASHIONALLY
Marco Chan
Garments, Textiles & Accessories