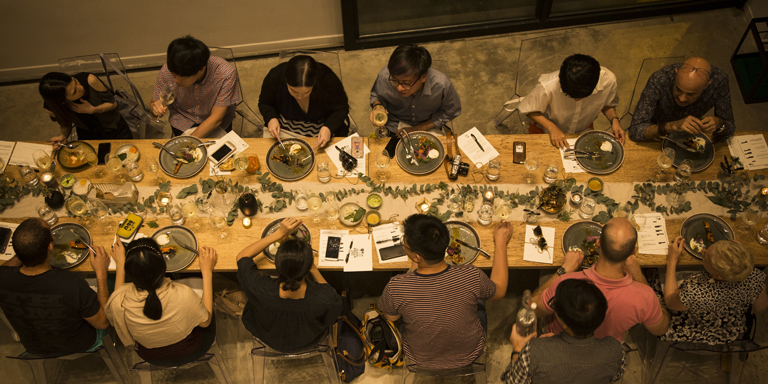 https://hkmb.hktdc.com/en/1X0ADFK7
Tucking in to Dining Disruption
Savvy start-ups in Hong Kong are spearheading a shared cooking-and-dining movement.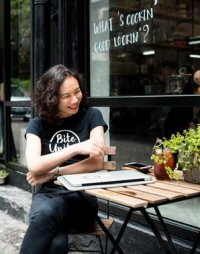 The city's legendary culinary culture is being shaken, and stirred, by the city's latest batch of food entrepreneurs. Their concepts mean that amateur master-chefs have somewhere to create and entertain when there's not enough room at home; while budding professionals can gain a culinary platform without the expense of setting up their own restaurant.

Patta Arkaresvimun co-founded BiteUnite in Wan Chai as a hub for her envisaged "cook, create and share community." Functioning simultaneously as a co-working kitchen, event space, café and chef incubator, the start-up embodies Ms Arkaresvimun's passion for cooking and sharing great food.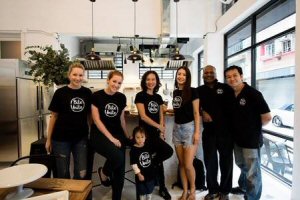 "Growing up in Bangkok, good quality, fresh food was my first love in life," she explained.

After graduating as an architect, Ms Arkaresvimun "lived, worked and ate my way around the world," travelling between Singapore, France, Hong Kong and San Francisco, eventually returning to Hong Kong in 2004 to work as a creative director focusing on innovation and design thinking.

Seeing the evolving shared economy as an opportunity to fulfill her passion for food, Ms Arkaresvimun left her corporate career to establish BiteUnite with co-founder and fellow foodie Tanarak Visessonchoke.
Sharing Society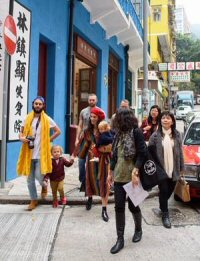 "I saw the changing behaviours of the millennial and Gen Z generations," she said. "People are very social – they like to hang out, and they don't mind sharing. They're looking for experiences, rather than products."

The business unfolded organically, following the company set-up in October 2015. "In March 2016, we launched our first version of the digital platform that connects diners with chefs, and in November 2016, we opened our first community kitchen," said Ms Arkaresvimun, explaining how the business model bridges online and offline.

"Online, diners can order food, book a unique dining experience or private dinner, or join a cooking class. The online platform also has features to help chefs run their food businesses, such as a comprehensive dashboard where they can track revenue, see what items or events are popular, book their time in our licensed kitchen, host events or classes, and create a profile for themselves and their dishes.

"Offline, the state-of-the-art co-working kitchen and event space is a place where chefs can cook and share food in licensed premises. For chefs registered on our platform, they can book the event space to host private dinners and events—expanding the local food economy by connecting people."

Cooking classes are particularly popular, with BiteUnite chefs hosting classes for children, small private groups, and more recently, with Airbnb Experiences, she said.
Membership Benefits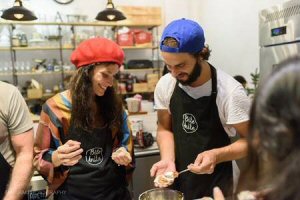 Anyone can apply to be a BiteUnite chef, "and we welcome people from all walks of life," Ms Arkaresvimun continued. "To use our co-working kitchen, you need to apply for a kitchen membership, which is affordable and allows you to come and cook, anytime of the day."

As a café, BiteUnite is open from 9am-5pm, serving drinks and small-batch food from its community of chefs.

In addition to social media exposure, the company has grown through partnerships with Airbnb, which promotes BiteUnite unique experiences and events on its portal, and CreativeMornings Hong Kong, a breakfast lecture series for the global creative community. BiteUnite has also forged strong partnerships with other like-minded brands in Hong Kong—including yoga studios, fashion and F&B brands, and even Hong Kong craft breweries.

Having successfully established the company in Hong Kong, the founders are currently building a second BiteUnite in San Francisco,where it is due to open around July or August 2018.

Looking ahead, Ms Arkaresvimun thinks the millennial generation will be a key driver for this type of business.

"The shared kitchen sector will continue to grow over the next two to three years as food entrepreneurs and small businesses seek to test the market or find an alternative to the high rents facing the F&B sector in many major cities," she said.

"These passionate foodpreneurs are looking for an affordable way to get going while ensuring they are in line with the strict legal requirements for food businesses. With our food license, dynamic community and brand partnerships, there are dozens of perks to being a BiteUnite member."

The vision of the founders is broad. "We don't want to be just a kitchen in the city – we want to be a chef incubator globally," she said.
Testing the Waters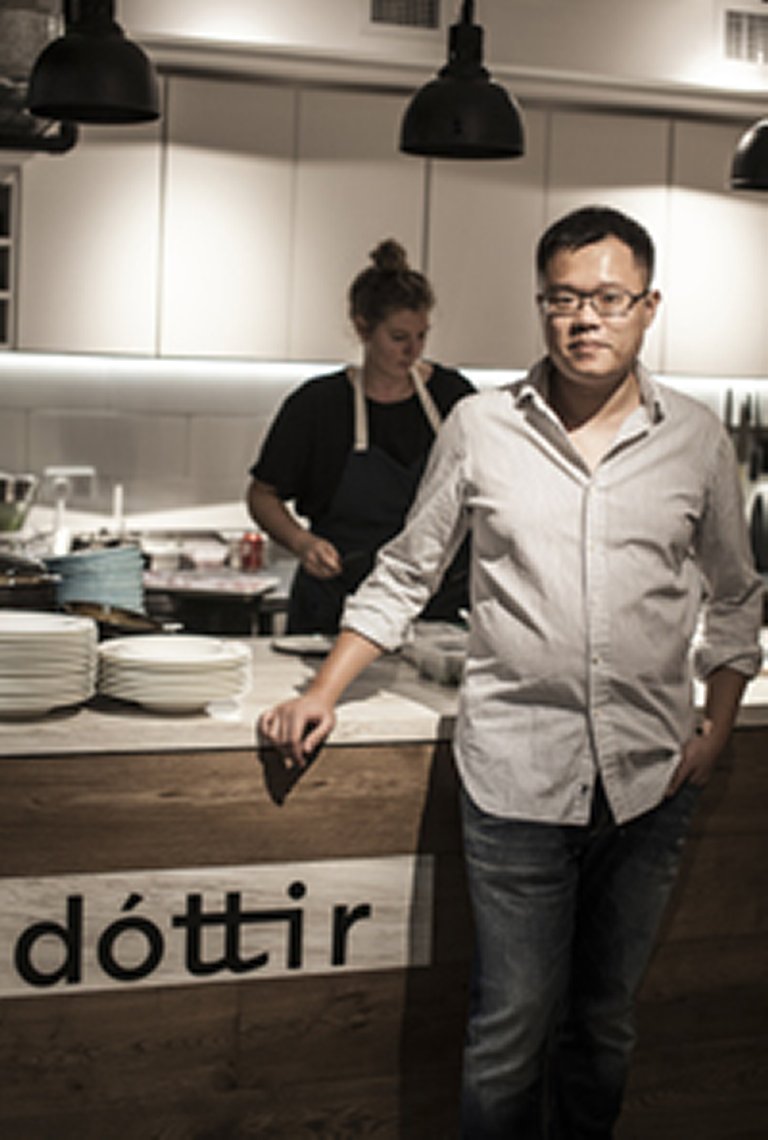 A stint working in New York inspired Vincent Mui to launch a pop-up dining concept upon his return to Hong Kong. TEST KITCHEN was established in 2015 to showcase "a lot of hidden talent from around the world."

The majority of chefs working in hospitality do not have the opportunity to create their own menus or even have much input to the food they are required to cook, Mr Mui explained. There are also talented home chefs who long to cook for others, and perhaps even launch a new career.
"I believe that talented chefs with a passion to cook can come from anywhere, and all walks of life," Mr Mui said. "TEST KITCHEN gives chefs a stage to do what they love, share their stories, and give them an audience," he said.
"We don't want to be just a kitchen in the city – we want to be a chef incubator globally,"
Visiting overseas chefs are featured at TEST KITCHEN, giving them entry into the culinary hotspot of Asia. To date, chefs from the United States, Thailand, Philippines, Germany, Iceland, Ireland, Finland, the United Kingdom, Mexico, Vietnam and Australia have all staged a pop-up restaurant at the Sai Ying Pun venue. Local chefs are also welcome to use the restaurant to test their concepts.

"We get to see different cuisines in our kitchen, and they get to understand our culture too," Mr Mui said. "I enjoy showing the [visiting] chefs what Hong Kong is like, and taking them to my favourite restaurants."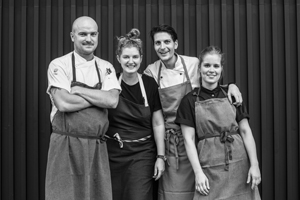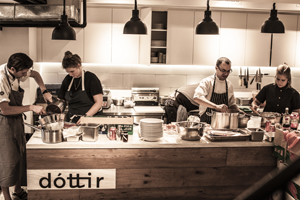 Unique Experience
The chefs are keen to source local seafood and vegetables for their menus, and when they go to markets, Mr Mui enjoys "seeing my city and my produce, from their eyes."

Chefs usually come for about a week, with a new chef each month. Upcoming pop-ups are announced on the company's website, which also acts as a booking platform for diners.

"Everyone sits at communal tables, and we encourage dialogue between guests. It's a very social experience," Mr Mui said. "Also the kitchen is wide open, where the chef comes in and out, getting to know the guest – so it's a dining experience like no other."

According to Mr Mui, "chefs never have to pay a dime, nor do I pay them anything, but we cover all the costs." The majority of the company's revenue comes from pop-ups, as well as from private events created in the TEST KITCHEN space.

He adds that Test Kitchen's innovative concept is still very popular after three years.

"Every pop-up is booked out, because in Hong Kong, people love to try new things. The chance to try an authentic taco from Mexico, or slow-cooked fish from Iceland, is part of the charm for our guests."
Related Links
BiteUnite
TEST KITCHEN
Food & Beverages
Technology