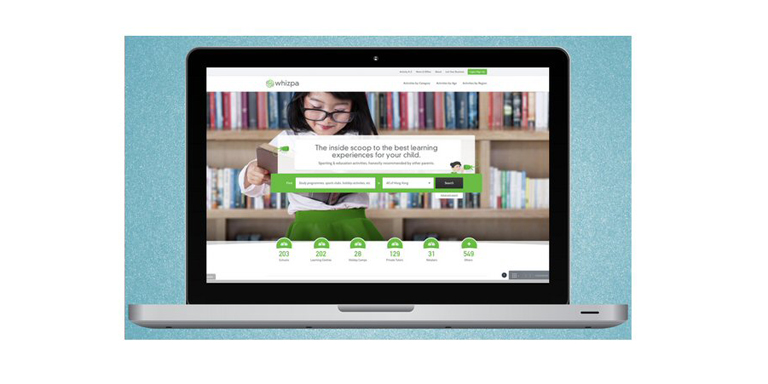 https://hkmb.hktdc.com/en/1X0ADFI9
Writing the Next Chapter
A Hong Kong-based funding portal is helping female-owned businesses take off.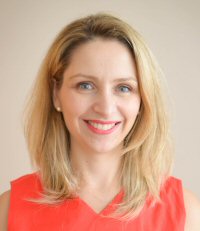 "Everyone says it's easy to start a business in Hong Kong, but more importantly, how do you get it off the ground?" asks Nicole Denholder.

It's a rhetorical question, because the Australian entrepreneur has cracked that nut, and is helping other women to do so, too, through her crowdfunding start-up, Next Chapter.

"Next Chapter is a Hong Kong-based funding portal established primarily for female entrepreneurs and women-owned businesses," said Ms Denholder. "Our growing community supports our 'by women, for women model' and Next Chapter crowdfunding is open to female entrepreneurs throughout Asia who would like to fund their business dreams."

As an international business graduate, Ms Denholder lived and worked around the globe in her corporate position with accounting firm PwC before being posted to Hong Kong in 2003. She left the firm in 2011 to start a family, and it was during her maternity leave that Ms Denholder had her lightbulb moment.
Getting Ready


Next Chapter's Get Ready for Funding service helps to demystify the funding process and provide avenues for women-led businesses to navigate the right storyline for their funding journey. The programme provides support through six sessions over a six-week timeframe, covering such topics as education on funding terms, investor requirement sessions and business analysis to prepare for funding. The next series starts in May.

The First Time Founders School is in partnership with Peter Dingle of StartupCourse.com, ex-NEST venture capitalist and Intel Marketing & Brand Leader for Asia. It is an online programme that provides 200 minutes of coaching videos, 10 pre-built templates and agreements, designed to help entrepreneurs get their business up and running in a month.
Mums in Business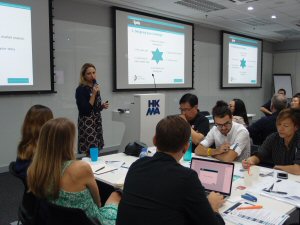 Hearing other mums casually discussing their businesses ideas, Ms Denholder saw an opportunity for her own "next chapter."

"You need more than a friend saying they like your idea," she said. "You need a plan validated. Having people put money where their mouth is always much harder – particularly for women."

Crowdfunding platform Indiegogo had launched in Hong Kong by then, but not yet Kickstarter. With Ms Denholder as founder and CEO, Next Chapter was born in March 2016.

The focus on women filled a market niche: according to global research by PwC and The Crowdfunding Centre, while women find it harder than men to finance a business via the traditional route, women outperform men in seed crowdfunding by 32 per cent.

"It's because you only have one month to raise your [funding] target," Ms Denholder explains. "Women are good at going out and sharing their story – by leveraging social media, Facebook groups and their own networks."

Next Chapter, like Indiegogo and Kickstarter, is rewards-based. "You have an idea [for a product or service], create a campaign, put it on a website and take pre-orders," Ms Denholder says. "If it's successful, you take that money, make the product and ship the orders." Typically, if a campaign does not reach its target, the backers are refunded, Ms Denholder says, while acknowledging that there is technically no obligation to do so.
Sowing the Seeds
The ideal scenario is that, as a result of a successful crowdfunding campaign, a business is born.

In Next Chapter's model, anyone can apply, but they need to be approved first. "I don't jury a product – I look for entrepreneurship – someone who is in it to win it," she said.

"We have a 45-page manual that takes them through the process, giving guidance on pre-launch marketing and tips for during the campaign," Ms Denholder says. Successful participants are encouraged to become part of the Next Chapter alumni that "continually strives to give back through mentorship, education and funding."

To sustain itself, Next Chapter charges five per cent of the funds raised. "We will soon start charging access to our manual and for additional coaching support. Our First Time Founders School launched recently in cohort with Peter Dingle of StartupCourse.com, ex-NEST venture capitalist and Intel Marketing & Brand Leader for Asia, and our Get Ready for Funding programme launches in May," Ms Denholder says.
Innovation Encouraged
Crowdfunding "allows innovation to pop up," she adds, and while focusing on women, men are not excluded – three male-led campaigns have featured among the 23 projects launched on Next Chapter so far, with an almost 80 per cent success rate, Ms Denhodler says.

These have spanned the sectors of fashion, technology, publishing, a gift business, children's projects and social enterprises. Two companies have moved into Hong Kong-based accelerators, including Whizpa, Hong Kong's first education review website helping parents find the best activities for their child, and Retired Not Out, a marketplace connecting mature talent with relevant flexible opportunities.

There is no single winning formula to a successful crowdfunding campaign, Ms Denholder says. If you're making a consumer product, you need to be different to what's available in-store, "and you need to do it slicker and faster," she says, adding that seeking funding for an online business or website is harder.

Social innovation has proven to be popular: "if you're supporting a community through the creation and sale of your product, people love that."
Lessons Learned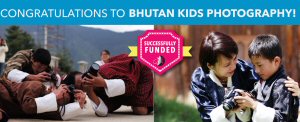 Ms Denholder cautions that success is not a given. "Crowdfunding is hard. Everyone thinks that the crowd will come, but you really have to be prepared and have a very good marketing strategy, which includes social media, press releases and contacting bloggers to reach your target audience. It's like an empty restaurant – if you don't get sales in a few days, people won't line up."

Experience has taught her this. Ms Denholder concedes that, two years on from its establishment, Next Chapter is not as far advanced as she'd hoped.

"I built my own platform," she explains. "The front end was ok, but there were a lot of backend issues and I had to rebuild my website last year. That delayed us by six months or more. My recommendation is never build your website from scratch – it's not worth the time, energy and stress."

Her own entrepreneurial journey has been "a huge learning curve," and Ms Denholder has learned that "the better you can start, the faster you can move."

Starting up in Hong Kong was an advantage, she says, because of the city's fast-growing start-up ecosystem, and a rising trend of female entrepreneurship. With many supports available from the government and industry, Hong Kong is "a great place to strengthen a business model," she says.
Expansion Plans
Now, Ms Denholder is planning for her next chapter.

"We've seen that the model works in Hong Kong, and in 2018, our crowdfunding platform will be rolled out to three new locations across Asia to build a further pipeline of crowdfunding campaigns and start-ups led by female entrepreneurs with the potential for other types of funding."

Translating the platform into Chinese, and growing the company's alumni are on the agenda as well, she says, for when you're trying to build your own brand, you have to give it your best shot.
Related Link
Next Chapter

Finance & Investment
Technology