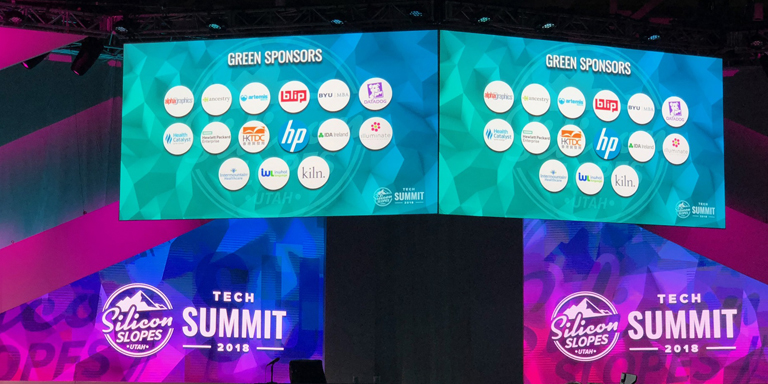 https://hkmb.hktdc.com/en/1X0ADFCF
Utah's Start-up Hub
Hong Kong is waking up to the potential of Silicon Slopes, Utah's answer to California's Silicon Valley.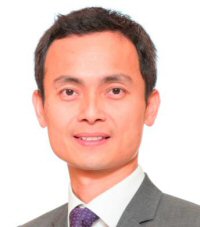 Silicon Slopes, an area covering Salt Lake City, Provo and Park City in the US state of Utah, is home to a growing number of major software and hardware firms, attracting a diverse pool of tech talent to the state. Highlighting Utah's growing start-up presence, the second edition of Silicon Slopes Tech Summit was held in Salt Lake City, featuring more than 15,000 participants at the 18-19 January event. Chris Lo, HKTDC Director, Los Angeles, explains how Hong Kong companies can tap advantages from this fast-rising start-up hub, including at Utah's biggest and most prominent annual tech event.

Tell us about Silicon Slopes Tech Summit and how is it different from similar events in the United States?
The Silicon Slopes Tech Summit has emerged to become one of the biggest tech conferences in the US West Coast. The two-day summit, held in January, hosted tech workshops and presentations by tech leaders and entrepreneurs from the US innovation sector, and a concurrent exhibition, featuring start-ups, sponsors, developers and tech institutions. The Summit was well-attended by start-ups in such sectors as cloud computing, artificial intelligence, data analytics. Held in Salt Lake City, a fast-growing hub of ICT and computer technology, the event provided the best occasion to showcase the sector's development and encourage partnerships, particularly with Utah's tech industry. Some of the key tech companies in Utah are major supporters of the Summit, as evidenced by the presence of CEOs of Domo, Qualtrics, Pluralsight, Insidesales, who shared their views on tech business development and trends. Summit participants also showed keen interest in learning how Hong Kong can further collaborate with Utah and help start-ups to expand their business in Asia.

Why did the HKTDC decide to sponsor this year's summit?
Hong Kong is Utah's second-largest exporter, and to cultivate further trade and partnerships between Utah and Hong Kong, particularly as both gear towards the next phase of innovation and technology, the HKTDC sees the Silicon Slopes Tech Summit as a good opportunity to promote to Utah start-ups, and Hong Kong as a base to develop in Asia. As a sourcing hub and a leading economy in the Guangdong-Hong Kong-Macau Greater Bay Area, Hong Kong is an ideal platform for Utah companies to scale up their manufacturing and distribution capacity in Asia and commercialise their technology and IP through partnerships with Hong Kong tech entrepreneurs.

How did the event end up being held in Utah?
Dubbed "Silicon Slopes," Utah has grown under its pro-business environment with an ecosystem that allows tech start-ups to develop quickly. The state is seen to attract more tech entrepreneurs from adjacent tech hubs, such as the Silicon Valley in San Francisco, as well as Los Angeles and Seattle, to relocate for access to more affordable housing and the cluster of tech talent. Some tech giants such as Adobe, Oracle, Salesforce and Google have set up base in the state, which is now home to 4,000 tech start-ups and at least four tech unicorns. The Utah Summit has grown more than 100 per cent from 2017 to over 14,000 attendees this year, engaging the growing tech community, and serves as a catalyst for the region's tech and innovation ecosystem for more tech entrepreneurship and partnership.

The state has a lower profile in Asia compared to other West Coast states, so tell us more about some of the key Hong Kong-Utah connection.
Hong Kong is Utah's second-largest export market, totalling US$1.5 million in 2016. Top export categories include primary metal manufacturers, computer and electronic products and chemicals. Similar to Hong Kong, Utah has a business-friendly environment and an ease-of-doing-business policy. The state has topped the Forbes' Best States for Business ranking six times in the last seven years, and it could be a state with more potential for collaboration with Hong Kong traders and exporters with an interest in the market.

Why should Hong Kong companies consider exploring potential investment and/or partnerships in Utah?
Hong Kong companies with an interest in the US market and in partnerships related to technology exchange and development should certainly consider exploring the Utah market. Studies suggest that Utah leads in US tech sector growth, while the University of Utah was ranked in 2017 by the Milken Institute as the best US university for tech transfer commercialisation. The growing start-up and tech ecosystem there shows the potential Hong Kong companies may want to explore. Indeed, Hong Kong's leading container transport and logistics services firm OOCL has set up its North American headquaters in Utah.
Tell us about some of the HKTDC initiatives to help Utah start-ups expand in Asia.
Initiatives to support Utah start-ups to expand in Asia include the Startup Zones we have set up at seven HKTDC trade fairs, to date, including at the HKTDC Electronics Fair. This initiative serves to validate prototypes and solutions developed by start-ups, and help them to identify manufacturers, partners and distributors through HKTDC. The HKTDC also organises workshops and seminars in Utah to provide the latest market updates for start-ups in the region, and the HKTDC works closely with key institutions, such as the Economic Development Corporation of Utah and the Utah Governor's Office of Economic Development, to organise trade delegations to explore business opportunities through Hong Kong.
Related Link
Silicon Slopes Tech Summit
USA
Hong Kong
North America