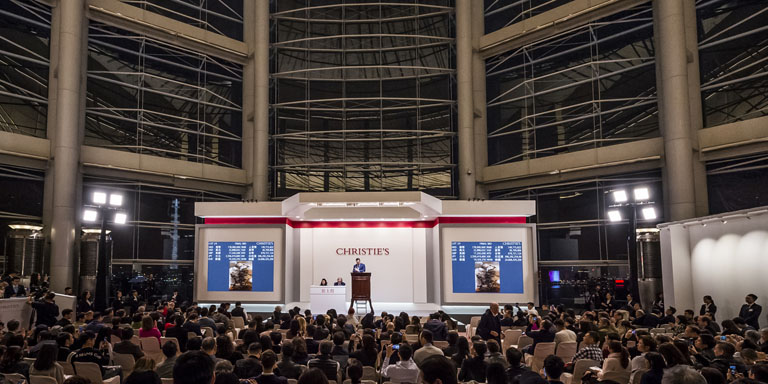 https://hkmb.hktdc.com/en/1X0ADD3U
Art Power House
Asia continues to lead the way in art sales for auction house Christie's, with Hong Kong serving as a bridge for the region's booming art market.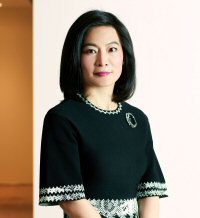 Buoyed by Hong Kong's November sale, which totalled HK$3.43 billion, 2017 was a record year for Christie's sales. The prestigious auction house's Asian client base grew by 39 per cent in 2017, representing 31 per cent of the global spend, while Asian client spend for works over £1 million grew 63 per cent year-on-year. Rebecca Wei, President, Christie's Asia, interprets these trends.

What were some key highlights from the past year?
2017 was a momentous year. The quality of the works Christie's presented to the market has been exceptional, with several once-in-a-lifetime masterpieces offered in our salerooms around the world, and of course, in Hong Kong.

In numbers, our global sales increased 26 per cent to £5.1 billion (or 21 per cent to US$6.6 billion in 2017), led by the record-breaking sale of Leonardo da Vinci's Salvator Mundi, which sold for US$450 million. Every one of our regions recorded increased year-by-year sales: Americas up 62 per cent to US$3.2 billion, Asia up seven per cent to US$754.9 million, and Europe/Middle East up 11 per cent to US$2 billion. These are very encouraging results indeed.

What were some highlights from Hong Kong?
Hong Kong has been for years the art hub of Asia. Every year, Christie's holds two main sales at the Hong Kong Convention and Exhibition Centre, presenting the world's rarest and finest to tens of thousands of visitors, art lovers, private collectors and trade from across Asia and beyond. These sales are always a highly-anticipated, passion-filled art event in the region.

Worth noting for 2017 are several amazing new auction prices achieved, led by a world-record for an oil painting by any Asian artist, 20.01.64 by Zao Wou-Ki, which sold for HK$202.6 million in November. A world-record price per carat for any jewel was matched by The Pink Promise, a fancy vivid pink diamond of 14.93 carat, which sold for HK$249.85 million in November, while another world-record price for a Chinese painting was achieved with the HK$204.85 million sale of The Song of the Pipa Player by Fu Baishi.

Why have new buyers been so active?
Asia has been a dynamic art market for years, especially in the traditional art categories. Hong Kong has long been a top trade centre for Chinese paintings and works of art. With the growing wealth of the region in the past decade, the market attracts many new industry players from around the world, developing relatively new genres, such as Asian contemporary, contemporary ink and pop art, followed by Western categories, such as Impressionist & Modern, and Post-war & Contemporary. A very healthy art appetite has been cultivated. The explosive cultural and economic development in China gave this movement the definitive push. With so much going on, the stars got aligned to enrich the market and inspire a new wave of buyers.

Any trends in buyer behaviour?
Asian buyers are increasingly buying at higher price levels, to the extent that Asia has contributed to 31 per cent of Christie's global sales in 2017. They are also more eager to invest beyond Asian art categories, with increased interest in Western art. Another trend is their keen use of Christie's digital platform. Buyers from Asia in our online sales rose by 23 per cent in 2017, driven by purchases in Asian art and luxury items.

What's the key take-away for Christie's, from a business perspective?
The year's results from 2017 are an important affirmation of our vision, as Christie's has achieved market share across all key category groups. Our focuses will continue to be quality, especially at the masterpiece level; technology as a tool to reach, inform and facilitate; and client service.

Where do you see Hong Kong's role in the company's overall growth strategy?
Christie's headquartered in Hong Kong 31 years ago, and from here we now run a regional operation with nine representative offices across Asia, conducting sales in Hong Kong, Mumbai and Shanghai. Geographically, Hong Kong is at the centre of Asia. Intellectually, the city offers a liberal mix of East and West, and commercially, it is one of the best places to do business. People and resources flock here. We are honoured to call Hong Kong home, and the importance of Hong Kong to Christie's cannot be exaggerated.
Related Link
Christie's
Hong Kong
Mainland China